Joe Biden Is Still Considering Running for President in 2020
The former vice president will announce his plans to run in the 2020 presidential election (or not) by the end of the year.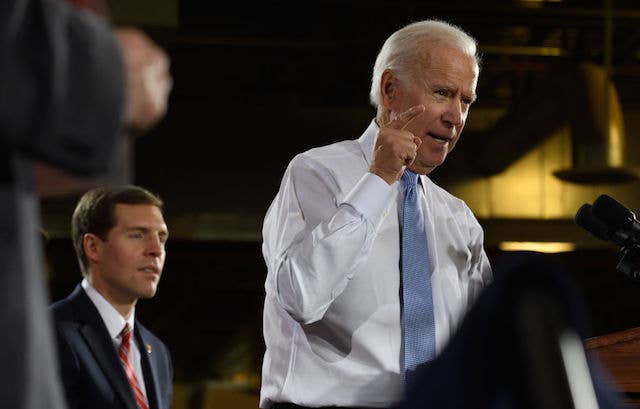 Getty
Photo by Jeff Swensen/Getty Images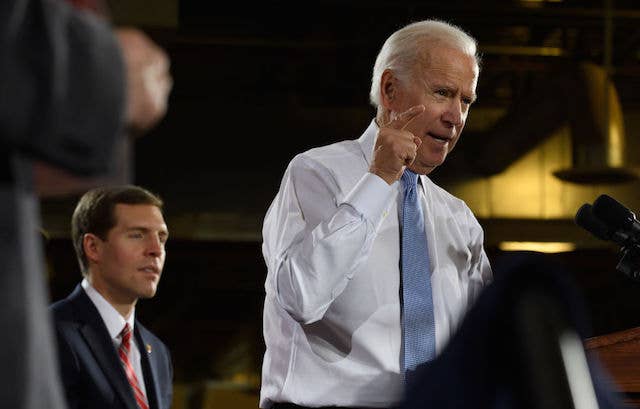 Joe Biden is still thinking about running for president.
The Washington Post reports the former vice president—who many believe could take out Trump in a fist fight, if it came down to it—is expected to make a final decision whether to enter the 2020 presidential race by the end of this year.
Back in December 2016, Biden announced his plans to run during the next election cycle when he told a reporter, "I am going to run in 2020... For president. And also, you know so, what the hell man, anyway." However, in interviews ever since that one, he hasn't answered quite the same way, admitting to and coming clean with his uncertainty. 
He decided not to run in the 2016 race after his 46-year-old son, Beau, died from brain cancer in 2015. His family seems to be still a considerable factor in his final decision for 2020.
Democrats, including former Democratic National Committee chairman Ed Rendell, think he would win by a landslide against Donald Trump. Either way, we'll be waiting anxiously for Uncle Joe to give us the green light in the coming months.