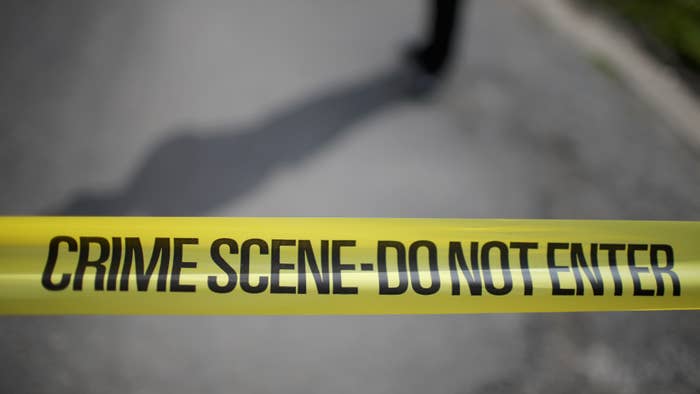 A man from Washington state was arrested for murdering his teen daughter's boyfriend, who allegedly forced her into prostitution.
According to the Spokesman-Review, John B. Eisenman has been charged with first-degree murder after the body of the boyfriend, Andrew Sorenson, was discovered in the trunk of an abandoned car that belonged to Eisenman's fiancée, Brenda Kross. Eisenman told police that he had killed Sorenson after rescuing his daughter from sex trafficking in Seattle.
While Eisenman had abandoned the car in a remote part of Washington, someone found it and drove it back to Spokane. Police believe that person didn't know there was a body in the trunk. People eventually began noticing a bad smell emanating from the vehicle, which is when authorities discovered Sorenson.
Court documents show that Sorenson's ankles and hands were held together by zip ties, there was tape on his mouth, and his clothing was punctured, leading investigators to believe he was stabbed multiple times. His cause of death still hasn't been confirmed by the local medical examiner.
When police couldn't get in touch with Kross, they went to her home and spoke to Eisenman who said that the car had been stolen the year before. Kross later told authorities that Sorenson had sex-trafficked their teen daughter in Seattle in October 2020, and she and Eisenman later went to find her.
However, a neighbor soon called in a tip about Eisenman saying he had killed someone and stored the body in a car trunk. When Eisenman was arrested, he confessed. He explained that once he learned of Sorenson's involvement with his daughter's forced prostitution, he went to find Sorensen, which is when he killed the 20-year-old.
Eisenman said he not only stabbed Sorenson but threw a cinder block at his head. He then left the car in a remote area in Spokane County and Sorenson was later reported missing. 
Eisenman is currently in jail on a $1 million bond.