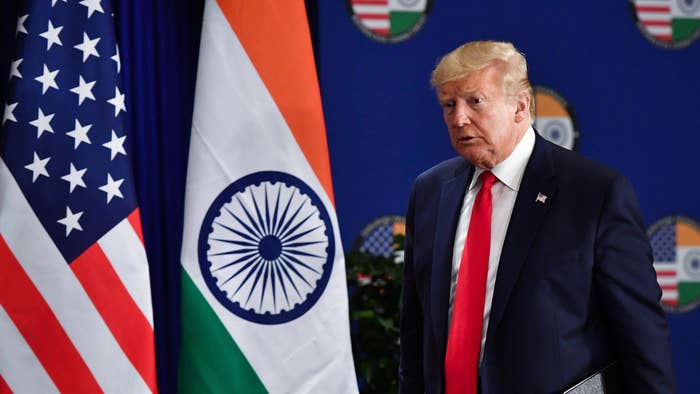 How did the former White House doctor get Donald Trump to eat more vegetables? He resorted to a well-meaning trick that has been used on children for generations. 
Dr. Ronny Jackson told the New York Times that his efforts to improve POTUS' health didn't exactly go as planned. Jackson, who joined the White House medical unit in 2006, had announced his goal to help Trump lose 10 to 15 pounds in 2018. Following his physical exam in early 2019, however, it was confirmed that Trump had actually gained 4 pounds throughout the year, making him clinically obese at 243 pounds. 
"The exercise stuff never took off as much as I wanted it to," Jackson said. "But we were working on his diet."
The doctor then pointed to a couple of tactics that were used to improve Trump's diet; one of which is frequently used among parents of picky eaters: "We were making the ice cream less accessible," Jackson said. "We were putting cauliflower into the mashed potatoes."
It's an amusing claim that is also very believable—especially when you consider Trump's well-documented affinity for junk food.
Trump nominated Jackson to become Secretary of Veterans Affairs, but the retired Navy rear admiral withdrew his candidacy in 2018, after he was accused of workplace misconduct, including showing up to the job drunk as well as improperly prescribing medication. Jackson has denied the allegations.
The 52-year-old is now running in the GOP primary for Texas' 13th Congressional District. He is looking to replace Republican Rep. Mac Thornberry, who announced his retirement in 2019.