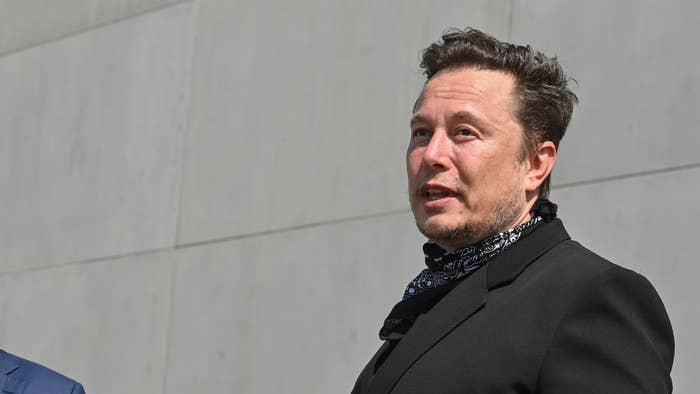 Elon Musk has posed a $25 billion question to his Twitter followers.
The billionaire tech mogul posted a poll Saturday afternoon, asking whether he should sell a portion of his Tesla stock: "Much is made lately of unrealized gains being a means of tax avoidance, so I propose selling 10 percent of my Tesla stock," he wrote, before asking, "Do you support this?"
According to Forbes, the Tesla CEO owns around $250 billion in company stock, meaning he may sell off more than $25 billion worth of shares. Which may seem like an ungodly amount to the average person, but not so much for a man who has a net worth of about $318.4 billion, making him the richest man in the world.
"I will abide by the results of this poll, whichever way it goes," he wrote in a subsequent tweet.
Nearly two million users had voted in the poll as of press time; about 55 percent said they support the move, while the 45 percent voted against it.
The poll comes as the U.S. Congress considers a new annual tax on billionaire's investment gains. Senate Finance Committee Chairman Ron Wyden introduced the bill as a way to help pay for Democrats' infrastructure plan without raising tax rates. As of now, wealthy individuals don't have to pay a capital gain tax on investments like real estate or stocks until those assets are sold.
"While working folks pay tax with every paycheck, wealthy investors exploit gaping holes in the tax code to avoid paying tax on profits from their bets on financial markets. It's a double standard, and we're going to put an end to it," the Democratic senator said in a statement. "Under my bill, wealthy investors would pay tax on their gains every year—just like working people do."
Last week, Musk tweeted he would sell $6 billion worth of Tesla stock and donate the money to the United Nations World Food Programme, as long as the organization could prove how the donation would solve world hunger.