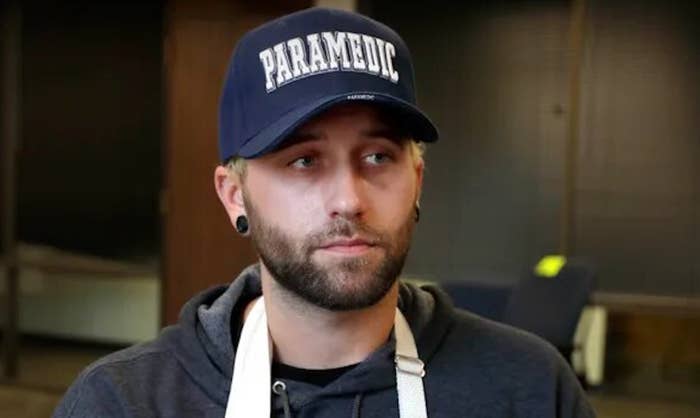 A man who was shot in the arm by Kyle Rittenhouse during a protest last year in Kenosha, Wisconsin, is suing the city, plus the local police and sheriff's departments.
The Milwaukee Journal Sentinel reports Gaige Grosskreutz, who was one of three people shot by Rittenhouse in Kenosha on Aug. 25, 2020, has filed a federal civil rights lawsuit against the city of Kenosha, the former police chief, Kenosha County Sheriff David Beth, and others. 
Grosskreutz's lawsuit alleges law enforcement conspired to enable the violence by giving an armed militia free reign during the Jacob Blake protests. Rittenhouse, 18, fatally shot Joseph Rosenbaum and Anthony Huber with an AR-style semiautomatic rifle as well as shooting Grosskreutz in the arm.
The suit claims Kenosha police and sheriff's deputies "discussed and coordinated strategy" with a "band of white nationalist vigilantes," in an effort to maintain order the night of the protests.
"Despite the fact that the armed individuals were in violation of the curfew order, the officers and deputies communicated their full support and appreciation for Rittenhouse and others," the lawsuit said. "In video footage taken at the scene, officers can even be heard asking armed individuals if they needed water and other supplies. Rittenhouse can be seen telling the officers that they did need water, which officers gave them."
Rittenhouse faces trial next month on charges ranging from homicide to curfew violation.