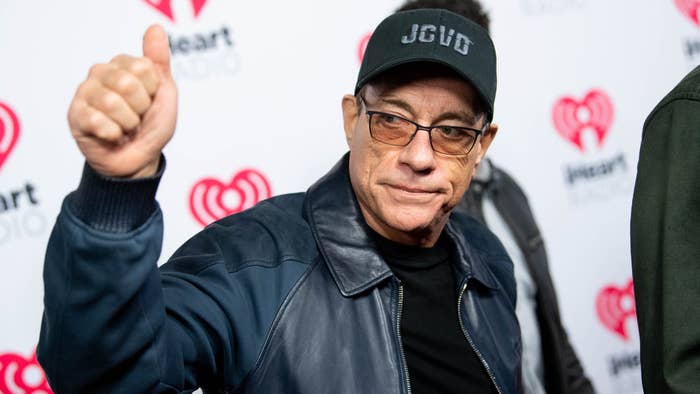 Belgian action movie star Jean-Claude Van Damme reportedly indirectly helped jewel thieves in Paris pull off a "mind-boggling heist" because his mere presence distracted any potential witnesses.
The Guardian reports that French police have arrested two suspects who walked away with jewelery valued somewhere €2 million and €3 million ($2.37M to $3.56M) on Tuesday, but potential witnesses at a cafe near the jeweler say they didn't see or hear anything because they were too busy clocking Van Damme at an optician's across the street. Police described the heist as a "monumental haul," and they were only able to locate the thieves in question with CCTV footage.
The two suspects, who are in their mid-50s and mid-40s, were traveling on a coach when they were arrested in Moselle, France on Wednesday. Officers said a "substantial part" of the items stolen from jeweler Chaumet have been recovered. One of the suspects impersonated a customer while in the store, but later pulled a knife out after asking to see some of the more expensive items on sale.
Jeanne d'Hauteserre, the mayor of the area in Paris where the robbery went down, called the heist "mind-boggling, daring, unprecedented, and regrettable." No further details have been given regarding the suspects, but the one who allegedly held up the store left the area on what looked to be a green electric scooter. No one was harmed, according to authorities. 
Jean-Claude Van Damme has not commented on the heist yet, but considering he was shopping for glasses it might have been difficult for him to see anything happen, either. In all fairness to the potential suspects, he's a very distracting man regardless of the context.
The French police's BRB anti-robbery unit is conducting an investigation into the robbery.