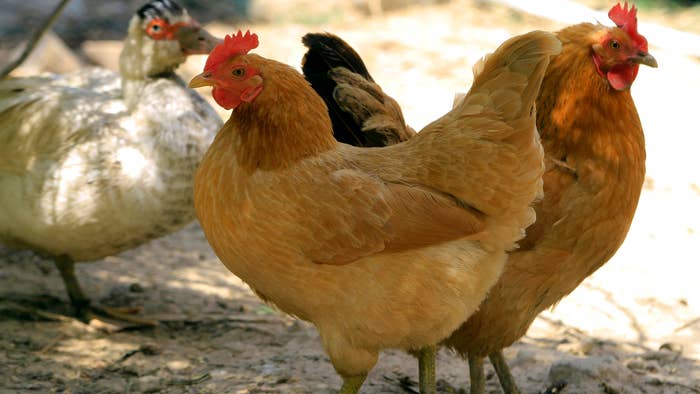 A man has been sentenced to prison in China after he was found guilty of scaring over 1,000 chickens to death following an alleged feud with his neighbor, CNN reports.
The man—who was only identified by his surname Gu—was sentenced to prison after he snuck into the farm of his neighbor, Zhong, on multiple occasions. When he invaded Zhong's property, he brought a flashlight and scared the chickens. They flocked toward a corner in fear, and many died in the crush that followed.
In the first incident, he allegedly caused the death of 500 chickens and was forced to pay 3,000 yuan ($436) in compensation. During the second incident, he caused 640 chickens to die by scaring them into the corner of their enclosure where they proceeded to trample each other.
The two neighbors had reportedly been involved in a feud that started after Zhong cut down some of Gu's trees and towed them away without permission in April 2022. The People's Court of Hengyang, which is located in China's Hunan province, found that Gu intentionally caused "property loss" to his neighbor.
In total, the 1,100 or so dead chickens were estimated to be valued at 13,840 yuan ($2,015). According to China Daily, Gu carried further resentment for his neighbor after he was forced to pay a fine for the first incident.  Gu will serve six months in prison followed by a year of probation. He was given a lighter sentence because he expressed remorse for the incidents.