Gov. Andrew Cuomo Urges CDC to Permit States to Conduct Own Coronavirus Tests
New York state has confirmed 105 coronavirus cases.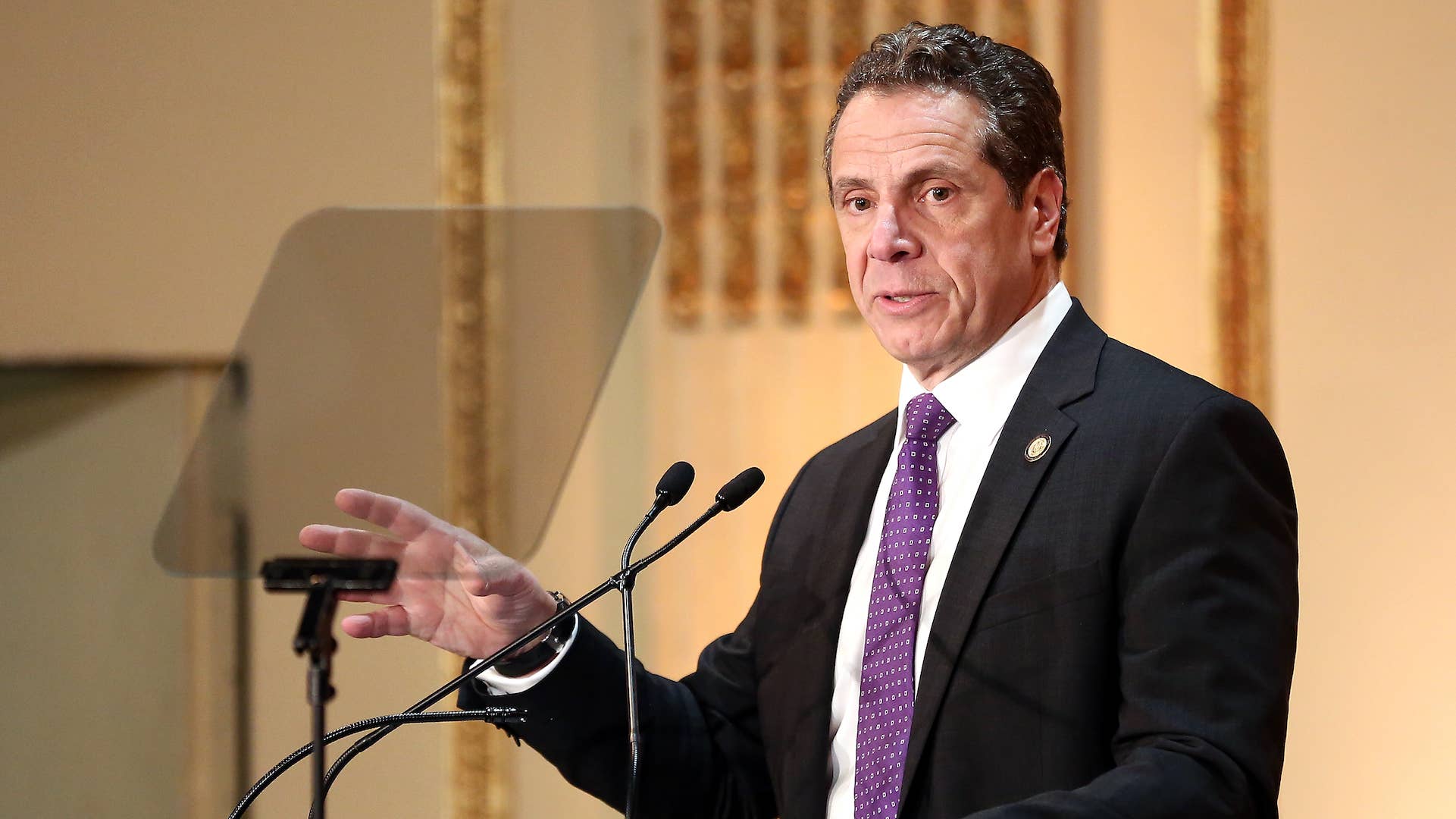 Getty
Image via Getty/Monica Schipper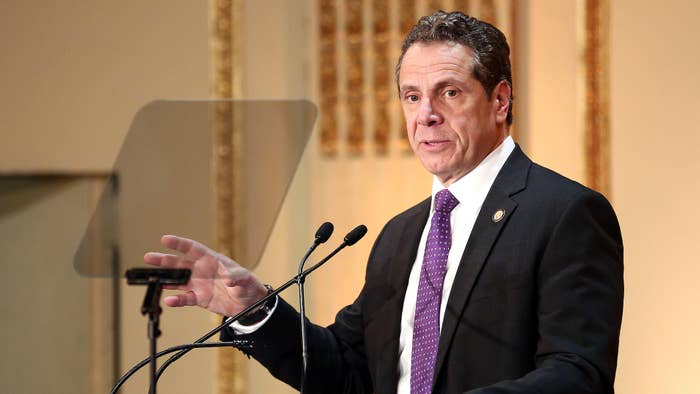 New York Gov. Andrew Cuomo is urging the Centers for Disease Control to let states handle their own testing.
In an effort to prevent mass quarantine, Cuomo has asked to broaden testing in the state of New York—and has called out the federal government for moving so slowly, AM NY reports. The governor held a press conference at Northwell Lab on Sunday, where he told the CDC to "wake up" and permit states to administer their own testing in order to get a handle on the coronavirus epidemic.
Cuomo appealed to the private sector, asking them to embrace a "liberal" stance on sick leave to avoid a further outbreak. He also advised public transit commuters to not board crowded train cars and buses, though that might be futile in New York City. "When you're on public transportation, find the least dense car or bus available," he said, as the number of coronavirus cases in New York rose to 105.
Cuomo restated simple facts about the virus, particularly that young and healthy people don't have any reason to be fearful. "There's a level of fear here that is not connected to the facts," he said. "This is not the Ebola virus, this is not the SARS virus. This is a virus that we know a lot about… The dangerous aspect again, that vulnerable population."
Cuomo said that Northwell Health, New York's largest healthcare provider, can test 120 individuals in high capacity, but the CDC hasn't given them the OK. "You can't encourage people to come in to get tested if you don't have to capacity to test them," Cuomo explained. "The more positive people we find the better." Independent labs like Northwell could test 1,000 to 2,000 people per day in New York state, according to the governor.