Seventh Vaping-Related Death in U.S. Reported in California
Another person has died from lung disease believed to be vaping-related.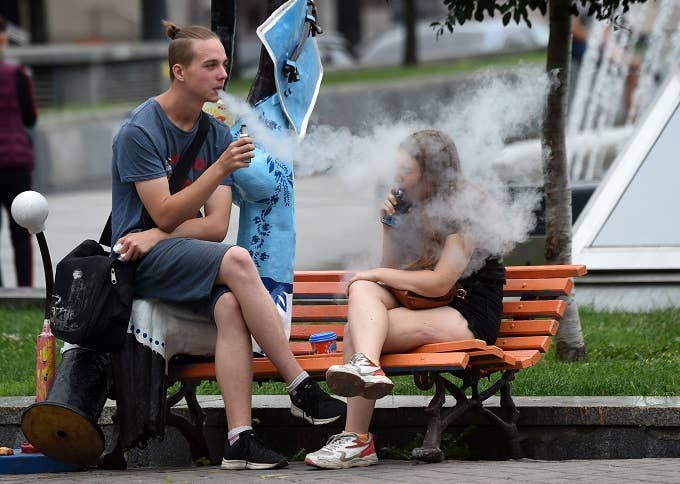 Getty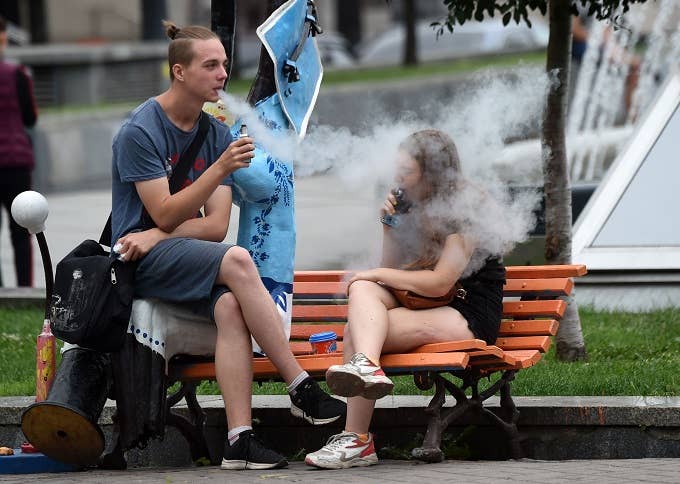 Another person has died from a vaping-related lung illness, bringing the toll in the United States up to seven.
"With sadness, we report that there has been a death of a Tulare County resident suspected to be related to severe pulmonary injury associated with vaping," said Tulare County Public Health Officer Dr. Karen Haught. "The Tulare County Public Health Branch would like to warn all residents that any use of ecigarettes poses a possible risk to the health of the lungs and can potentially cause severe lung injury that may even lead to death. Long-term effects of vaping on health are unknown. Anyone considering vaping should be aware of the serious potential risk associated with vaping."
The unnamed person passed away in Tulare County, California, making it the second vaping-related death in the state. That state just announced a $20 million awareness campaign to warn residents about the potential dangers of vaping, backed by Governor Gavin Newsom. Deaths have also ben reported in Indiana, Illinois, Kansas, Minnesota and Oregon.
This most-recent death comes less than a week after the last person passed away due to vaping-related illness. The Centers for Disease Control are researching the deaths and nearly 400 reported instances of lung diseases believed to be related to vaping. They have yet to land on a root cause and note that several of the people who died had pre-existing medical conditions. 
"We do not yet know the specific cause of these illnesses. The investigation has not identified any specific e-cigarette or vaping product (devices, liquids, refill pods, and/or cartridges) or substance that is linked to all cases," the government organization shared in a recent report.
The CDC warns users not to purchase their e-cigarette liquid off the street and asks anyone who begins to feel ill from vaping to see a healthcare provider immediately. While the illnesses and deaths they are investigating are scary, they concede e-cigarette use is still safer than smoking cigarettes.