Video Appears to Show Starbucks Denying Black Man Use of Bathroom While Giving White Man Access
The video surfaces following the arrest of two black men at a Starbucks in Philadelphia.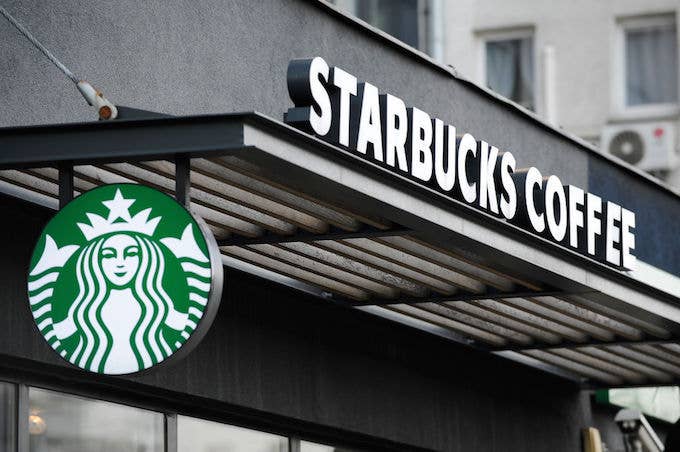 Getty
Image via Getty/Jaap Arriens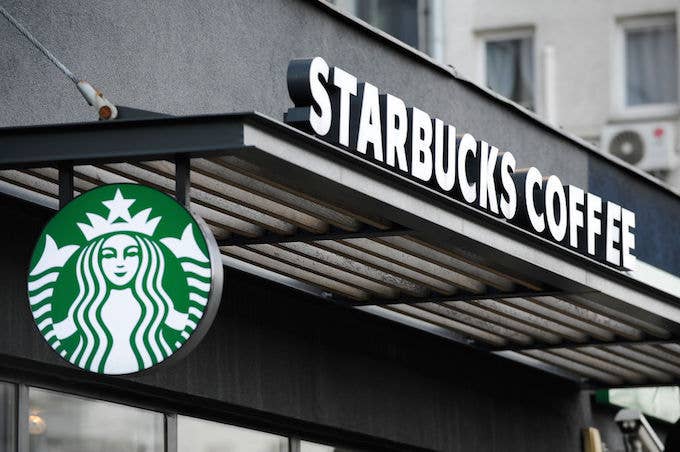 In the wake of protests against Starbucks and news that two black men were arrested at a location in Philadelphia for, well, being black, video surfaced from another Starbucks location in Southern California where similar discriminatory treatment took place.
The video shared by the local news station KTLA shows Brandon Ward, a black man, asking a white man exiting the restroom in Torrance, California how to get into the bathroom. The man explained the store's employees gave him the code for the bathroom—before he purchased a drink.
But the employees of this Starbucks denied Ward the code for the bathroom, according to the footage. On top of this unfair treatment, police were reportedly called, though they made no arrest. That's right: they called the police on a man who simply wanted to use the bathroom.
The incident happened back on Jan. 23, but Ward posted the video to his Facebook on Saturday. As of this post the video has been viewed 469,000 times. In the video, as Ward describes the situation, the manager tells him, "You need to stop recording right now."
"Is it my skin color? I can't use the bathroom but Weston could? I think it may be my skin color," Ward responds, referring to the white man who used the bathroom. The video ends as a security guard is seen approaching him. Ward told KTLA that the security guard escorted him out of the building before police arrived. 
This video follows viral footage of two black men getting arrested at a Starbucks in Philly. They too had asked to use the restroom ahead of making a purchase. The clip surfaced on Friday and has since launched two internal investigations, including one from Starbucks and another from the Philadelphia Police Department. "They didn't do anything," a bystander says off-camera. "I saw the entire thing. They asked to use the bathroom, and the woman says, 'It's for paying customers only.'"
Author Melissa DePino, who uploaded one of the original clips of the incident on Twitter, gave her account of what happened. "The police were called because these men hadn't ordered anything," DePino tweeted. "They were waiting for a friend to show up, who did as they were taken out in handcuffs for doing nothing. All the other white ppl are wondering why it's never happened to us when we do the same thing."