CNN reportedly used the image of a Michigan woman, who is Muslim, in a brief news clip about so-called "super jihadist" Omar Omsen, despite the fact that she has no ties to ISIS or any other extremist groups. The Daily Dot, which first reported the error, said the family of the woman was "shocked" to see the image of their wife and mother used in the footage. After noticing the clip, the family reached out to the American-Arab Anti-Discrimination Committee (ADC) for assistance.
Though the clip in question only last a few seconds, the woman's husband immediately recognized his wife's face and contacted the ADC. "Imagine seeing a video about ISIS recruitment, and suddenly, there's your picture," Abed A. Ayoub, the ADC's policy director, told the Daily Dot. "She was shocked at first, angry, and there's a sense of disbelief by her husband as well."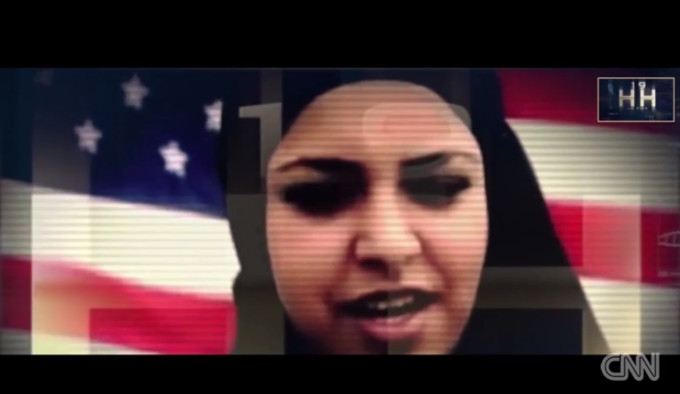 The main concern raised by the video, according to Ayoub, is the safety of the family. "If somebody at school sees this or in their neighborhood sees this, and all of a sudden they think, you know, that their mom is a terrorist," Ayoub told the Daily Dot. "These mistakes have consequences." Though the woman has been identified by the ADC and the Daily Dot, her identity is being protected by request.
After being asked by the ADC to remove the content, the video was eventually deleted shortly after the publication of the Daily Dot's initial report. The question now, according to the report, is whether the offending footage may have originated from an ISIS video and had been "republished" by the network. CNN did not immediately respond to Complex's request for comment.
News outlets faced a similar controversy surrounding the Dallas police sniper attack in July. Local police shared a photo of a man they had reportedly identified as a suspect on Twitter, a photo promptly picked up by several news outlets. However, as became quickly apparent, that man—later identified as Mark Hughes—was simply walking among protesters when the attack took place. The photo of Hughes remained on the police-operated Twitter account hours after Hughes had been cleared of being a suspect, sparking outrage. "I could have easily been shot," Hughes told KTVT shortly after the misidentification.