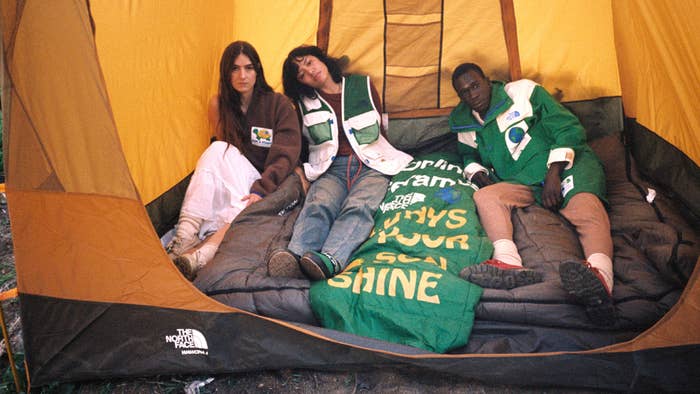 "We've always aimed to create apparel with positive messages that encourage people to shift their way of thinking," Online Ceramics founders Elijah Funk and Alix Ross said in a joint statement shared Friday. "Collaborating with an iconic brand like The North Face has allowed us to fuse our unique, thought-provoking designs with the styles The North Face is known for, creating retro-inspired gear that celebrates Earth every day."
Select pieces in the new collection were made using the North Face's newly introduced Re-Grind platform, which enables the repurposing of factory floor scraps. Prices for the collection start at $50 and top out at $330, with pieces available April 29 at select North Face stores and via this site for XPLR Pass members.
Below, get a closer look.