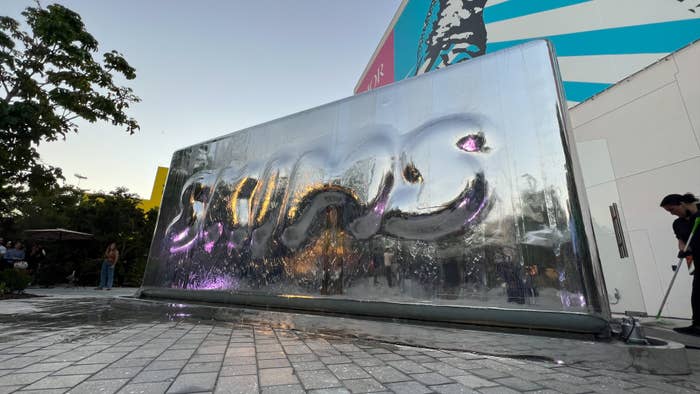 SKIMS, co-founded by Kim Kardashian, has announced its participation in a long-term climate change initiative.
The future-minded endeavor sees the brand joining Boom Supersonic, Canva, and Zendesk as the first customers of climate platform Watershed to confirm their involved in the Frontier market commitment initiative. In a statement, Christian Anderson—CEO and co-founder of Watershed, which is aiming to accelerate "permanent carbon removal" in tandem with Frontier—explained how news of this partnership helps open a door for companies "of all sizes" when it comes to better practices, not just household names.
"This is the next phase in Watershed's mission to help companies across sectors, geographies, and scales uplevel their climate ambition," Anderson said. We're excited to lead the way alongside Frontier and our customers to spearhead the future of carbon removal technology."
For a breakdown on Watershed and Frontier's larger, forward-thinking plans, see here and here, respectively. 
In December, SKIMS enlisted Snoop Dogg and his family for the brand's latest holidays-centered campaign. Next on the brand's release agenda is a new run of various faux leather pieces, selections of which have been teased across social media in recent days.
On Thursday, climate experts from various agencies again warned of what's in store with regards to the continued and increasing impacts of climate change. 2022, according to NASA, is now in the books as among the five hottest years on record.