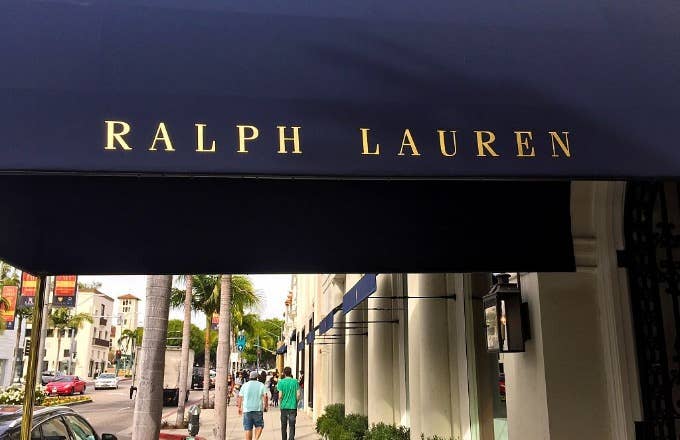 Growth is on the docket for Ralph Lauren Corp, which is now reporting expectations-besting quarterly profit estimates amid a brand resurgence.
Tuesday, the company announced earnings per diluted share of $1.47 on a reported basis and $1.77 on an adjusted basis, figures that exclude restructuring charges and similar figures. The first quarter of fiscal 2020 marks a jump from the same period in 2019, during which the company was at $1.31 for earnings per diluted share on a reported basis and $1.54 on an adjusted basis.
Patrice Louvet, President and Chief Executive Officer for the longstanding provider of mid-range to luxury fashion staples, attributed the encouraging findings of this report to the current strength of overseas buyers.
"Our performance was driven by strong continued momentum in our international markets and expense discipline across the organization, while we continued to invest in elevating our brands and stabilize our North America business against a more volatile backdrop," Louvet said Tuesday.
Of specific note is the increase in the first quarter of Asia revenue by 4 percent to $259 million on a reported basis. In fact, growth in this market is being seen both in traditional retail shops and from online sources. North America and Europe revenue, meanwhile, increased in the first quarter by 3 percent (to $719 million) and 2 percent (to $361 million), respectively.
First quarter fiscal 2020 gross profit, meanwhile, lands at $921 million. 
CCO Ralph Lauren said Tuesday that, even after 50 years in the game, he's still feeling good about maintaining the brand's vision while strengthening elements of the business structure with the changing times.
"I am very encouraged by the work we are doing to strengthen the foundations of our business, energize our teams, and elevate our iconic brands," he said.