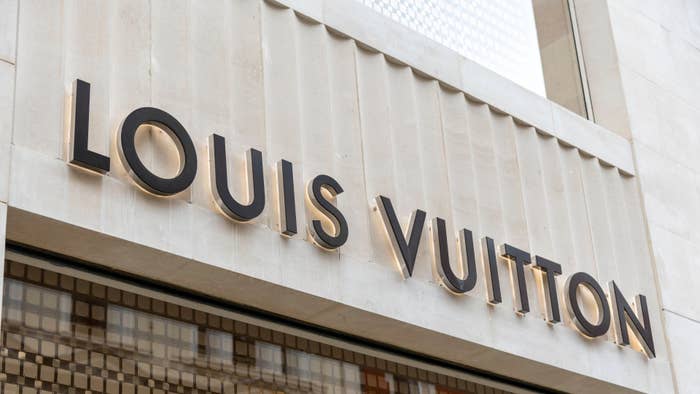 A massive counterfeit operation was recently uncovered that saw the production of thousands of fake Louis Vuitton bags.
A Women's Wear Dailyreport from Wednesday details the mole and high-tech fakes endeavor, which is said to have seen a (since-fired) sales rep at the LV Guangzhou store playing a "key role" in the case. According to the report, the rep had been "knowingly selling" not-yet-released bags to fake-makers at an upmarket price in order to facilitate the selling of counterfeit bags at the same as the release of the real bags "or even earlier," all while making a personal profit.
The counterfeits in question were notably equipped with NFC sensor chips, which LV aficionados will note as a feature that's not even available on the real bags. In a statement to WWD, a brand spokesperson slammed the act of counterfeiting as a "violation" of artists' work.
"Louis Vuitton is more determined than ever to preserve creativity in protecting its brand in the interest of its clients, its employees, and those who suffer at the hands of the counterfeiting industry," the rep, who also reaffirmed the company's "zero-tolerance" policy on fakes, said.
State news outlet CCTV has confirmed that, back in August, Shanghai authorities arrested 62 criminal groups in connection with the making and selling of fake LV bags. They also took into their possession more than 20 sets of counterfeiting equipment, an estimated 2,000 fake bags, and more than 100,000 pieces of raw materials said to be worth as much as $14.6 million.