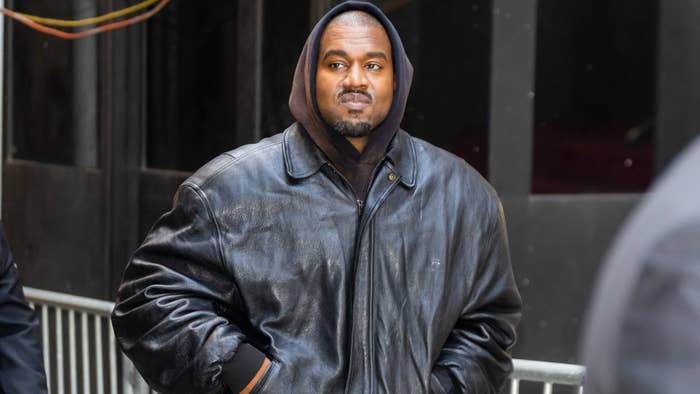 Ye, Lil Uzi Vert, and Steve Lacy have shown off new matching tattoos.
Photos of the tattoo (which carries a playfully open-to-interpretation message about earthly permanence) made the rounds overnight, including via tattoo artist @mezafram and Lacy himself. The full text, which is divided across two font styles, reads "We here forever technically."
Get a closer look at the tattoo below.
Lacy's new album Gemini Rights, which arrived last month via RCA Records, was recently made the subject of public praise from Ye, who joined in with those celebrating the well-reviewed album's release.
"Album is beautiful," Ye said in an IG comment last month. He also called Lacy, who was among the artists spotted amid the marathon Donda livestream last year, "one of the most inspiring people on the planet."
As for Uzi, some may have assumed that their prior remarks about Ye (with whom they have collaborated in the past) suggested something less than friendly bantering. But as these matching tattoos make clear, any such assumption was ill-founded.
In July, Ye joined Cardi B and Lil Durk on the single "Hot Shit." The subsequent video for the track, which for Ye served as the follow-up to the official release of his XXXTentacion collaborative cut "True Love," was directed by Lado Kvataniya. Revisit it below.