H&M Enlists JaQuel Knight and Jane Fonda for Launch of New H&M Move Brand
The new brand aims to reinvent the talk surrounding fitness and workout gear by focusing on movement and "movewear," complete with two notable "Movers."
Acclaimed choreographer JaQuel Knight and Oscar-winning performer Jane Fonda have been enlisted to help launch H&M's new H&M Move brand, with both inspiring creatives being featured in a new campaign video.
Per a rep, the brand—which will formally be rolled out starting Thursday—is designed to offer consumers a "more accessible" take on fitness by focusing on the simple idea of movement. In short, to paraphrase elements of the campaign, we are all "Movers" in our way way. Following this concept, pieces from a new collection are billed as movewear.
"Collaborating with H&M Move felt like a great opportunity to further my personal mission to break down the barriers to movement and get the world moving and dancing," Knight, who previously spoke with Complex back in 2020 about his work with Megan Thee Stallion, said of link up with H&M for the project. "Together, we're creating a new precedent when it comes to sport and showing that there's no subscription needed to move."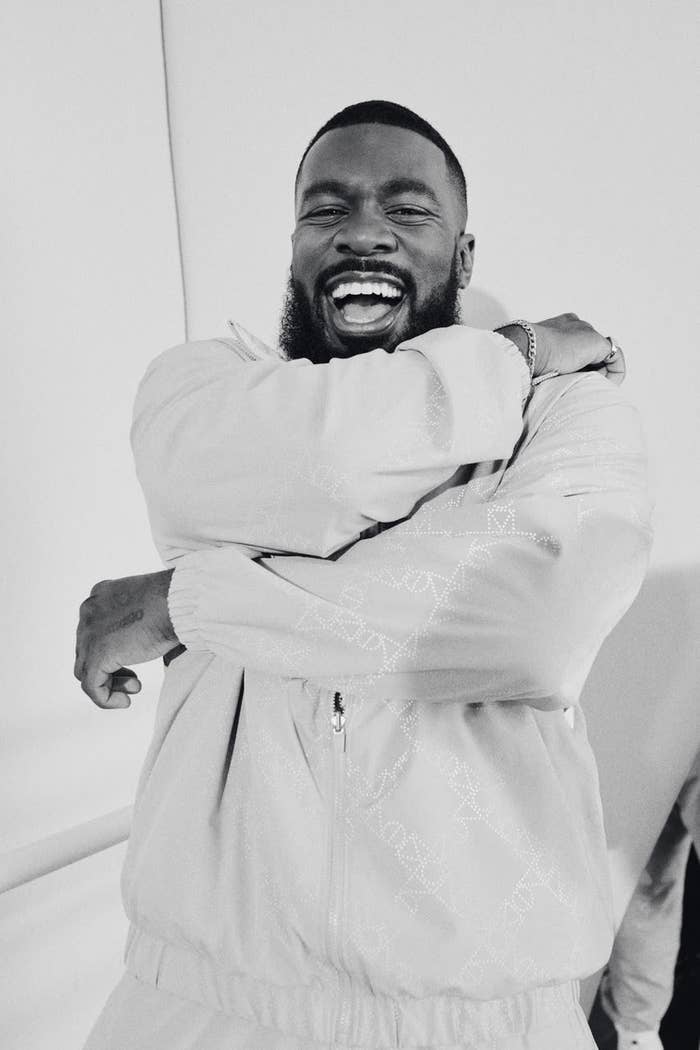 For Fonda, joining this campaign marked a natural choice given her longtime focus on inspiring fitness and movement across generations.
"I've spent a lot of my own life getting people to move and was naturally drawn to the mission of H&M Move to get the whole world moving," Fonda said in a press release. "I also really liked their philosophy of 'movewear' over 'sportswear.' To me, it's not about sports or being the most athletic. It's about giving your body the kind of movement it needs to stay healthy so it can take care of you."
See a selection of new movewear pieces launching this week below, as well as pieces from the H&M Move Monogram collection, which is featured in the campaign video featuring Knight and Fonda up top.