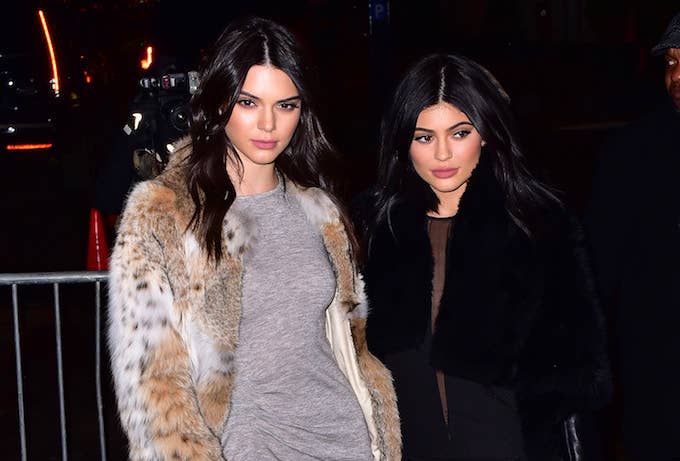 The Fyre Festival is going great! Just kidding. The widely advertised music festival in the Bahamas went off with all possible hitches Friday, leading to a hilarious and unsettling play-by-play from William N. Finley IV on Twitter and a flood of jokes upon the event's eventual postponement.
For many attendees, the Fyre experience first appeared on their social radar thanks to a round of promotion from Bella Hadid, Emily Ratajkowski, Kendall Jenner, and other high-profile influencers. As revealed in a Vanity Fair piece prior to Friday's chaos, Ja Rule and tech partner Billy McFarland—who launched the Fyre Media startup back in 2015—"personally invited" 400 such "influencers" to help announce the festival to the general public.
Hailey Baldwin joined the aforementioned Hadid and Ratajkowski for a photo shoot, meant as "an announcement that there will be an announcement," whatever that means. Chanel Iman, a partner in the fest's campaign and a Victoria's Secret Angel, toldVanity Fair at the time that the promoted proceedings would be "kind of like a luxury-type festival."
Of course, the rest of the Fyre rollout didn't exactly go as planned, and people are understandably peeved. In response, some have started tweeting their disdain and dropping references to Jenner's recent Pepsi misfire. According toBuzzFeed, Jenner previously shared an Instagram post recommending her followers purchase tickets to the festival. That post has since been deleted.
At the time of this writing, participants in the Fyre Festival promotional campaign had not publicly addressed the postponement. In a statement shared Friday morning, festival reps asked for "everyone's patience and cooperation" as they worked to remedy what they described as an "unforeseeable situation."