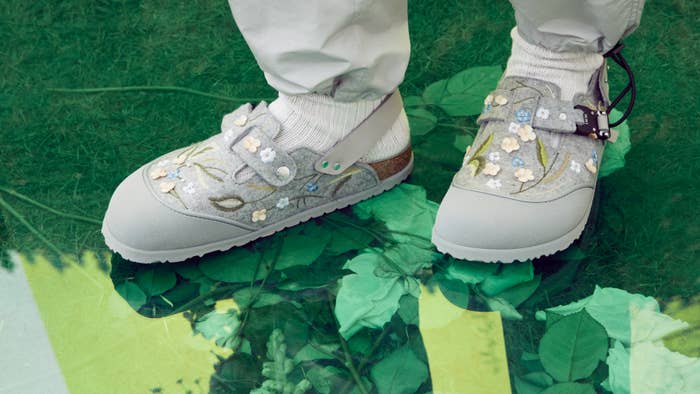 Following its unveiling as part of the Winter 2022/2023 men's show by Kim Jones earlier this year, Dior has launched its collaboration with Birkenstock.
Dior by Birkenstock, which launched Thursday, sees the two familiar names uniting on a shared vision of reinvention for two of Birkenstock's most familiar designs, the Tokio and the Milano.
The launch is complemented by the simultaneous rolling out of Dior's CD 1947 capsule, billed in a press release as being designed to serve as a celebration of an ongoing dialogue between Jones and "the legacy of Monsieur Dior." 1947 was the year of Dior's first fashion show.
Below, get a closer look at the Dior by Birkenstock reinventions in action, as well as at select CD 1947 pieces.