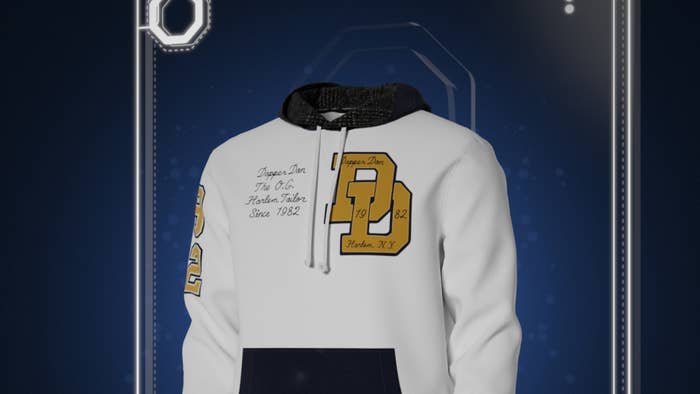 Fresh off the rollout of the second DAP GAP hoodie collection, Dapper Dan has been announced to have partnered with the Gap brand on his first NFT project.
In a statement, Dan pointed to NFTs as "a huge part of what's shaping culture right now" and said that he was "excited" to further expand the DAP GAP hoodie's presence.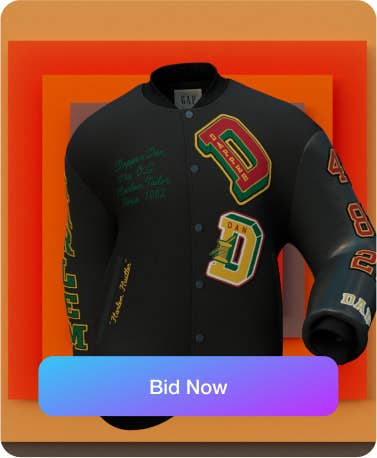 "As some have dubbed me 'the godfather of hip-hop fashion,' it was amazing when an iconic American brand like Gap and I got together to create something that would take our culture even further," he said. "NFTs are a huge part of what's shaping culture right now.  From analog to the metaverse—I am excited for the opportunity to explore this space with Gap and bring the newly hyped DAP GAP Hoodie to a whole new audience."
Gap and Dapper Dan's NFT partnership begins on April 2 with the launch of a 48-hour DAP GAP digital auction. Featured in the auction, per a press release, is digital art designed by Dapper And and a special edition (signed) physical varsity jacket. The auction is timed to coincide with the Fifteen Percent Pledge's first annual benefit in New York, with proceeds set to go toward the non-profit via the Philanthropic Ventures Foundation.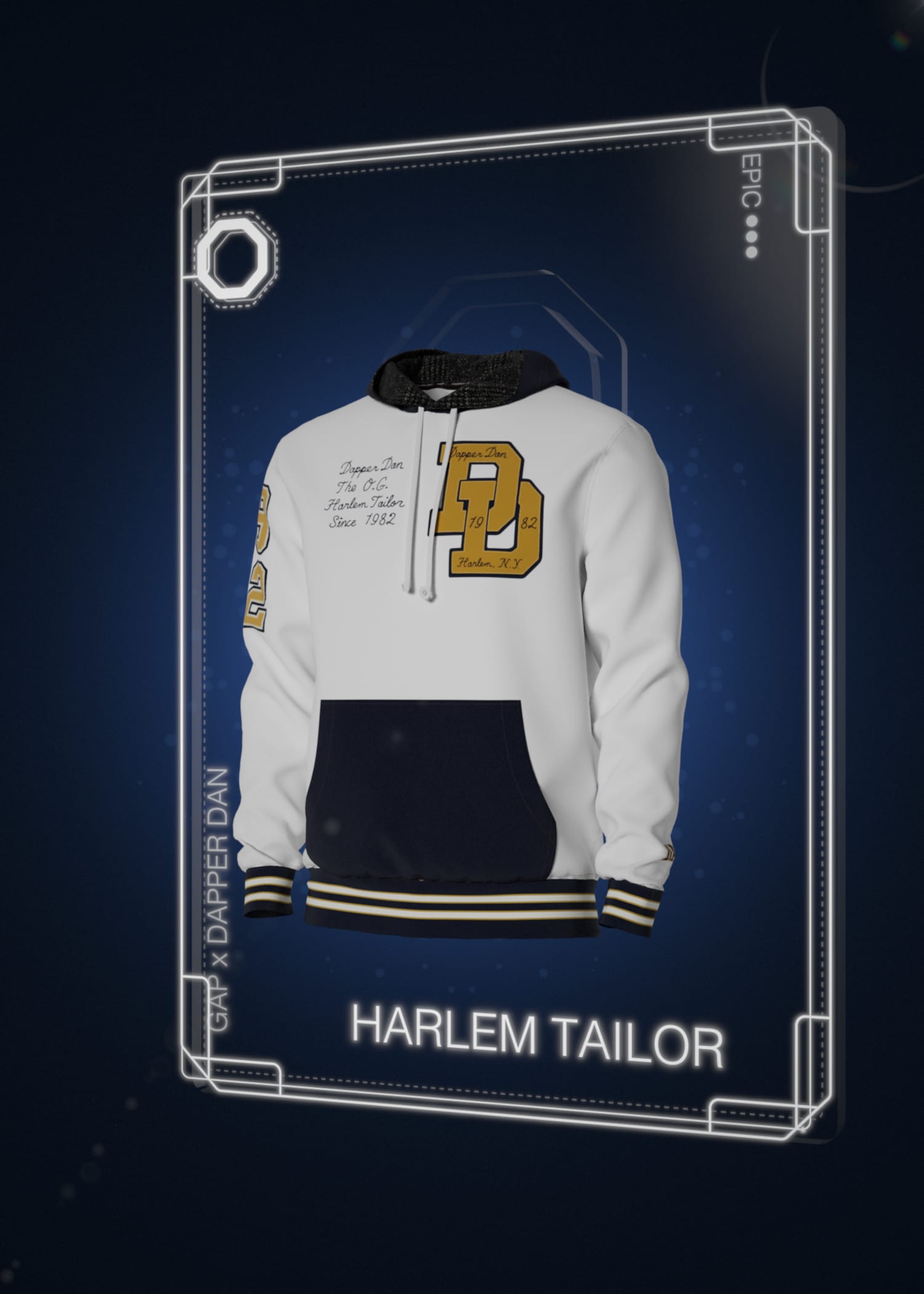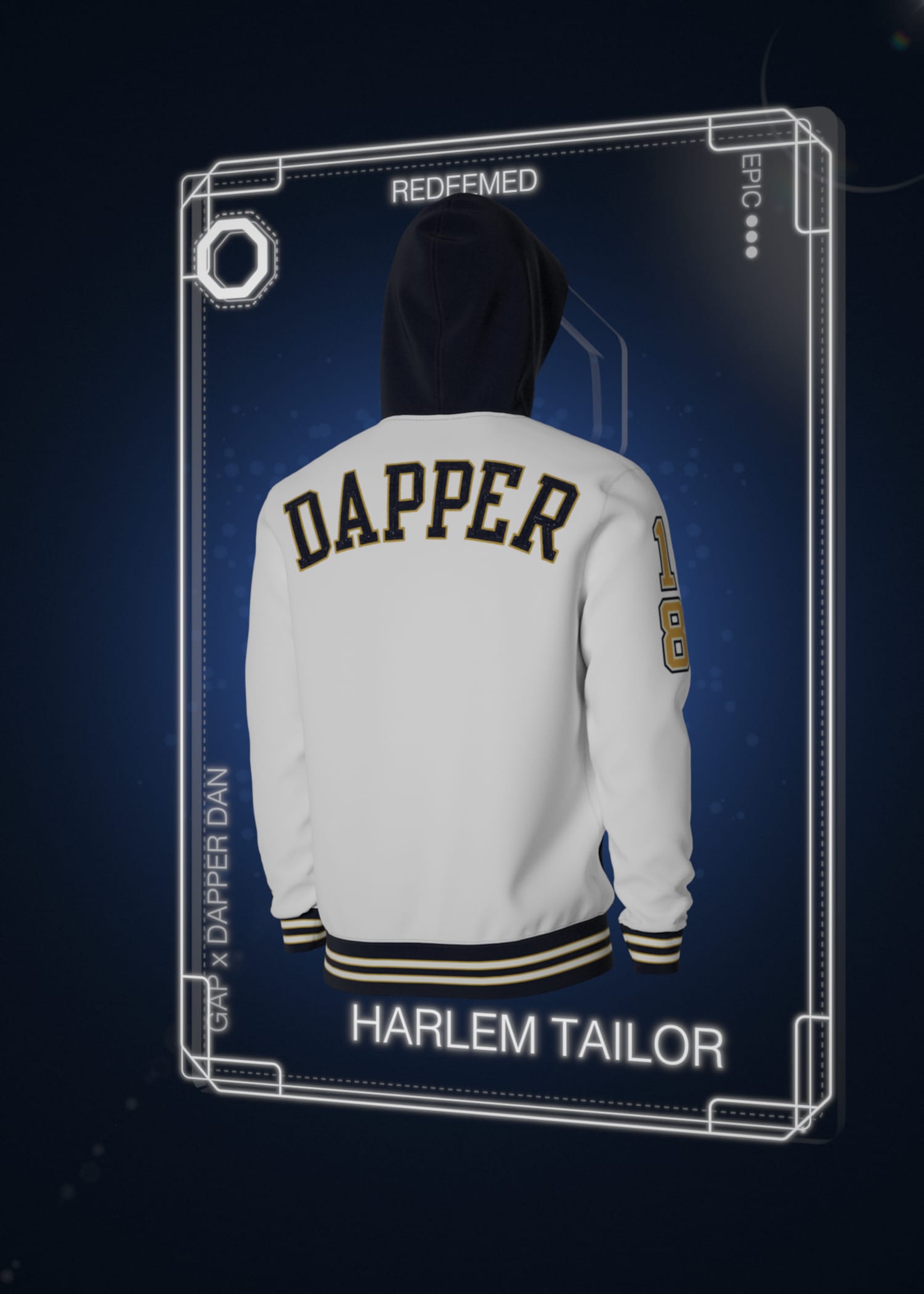 From there, the NFT partnership will see the utilization of a three-level approach (i.e. Common, Rare, and Epic) to drops starting on April 5 and wrapping on April 12. For more info, consult the official countdown site.
This month, Dapper Dan spoke with Complex about his work with Gap, with the designer comparing the brand to pizza in that it boasts the potential to be enjoyed by "everybody."