Following a challenge initially issued to a critic of a Corteiz design, brand founder Clint 419 is urging all graphic designers to share their work for a shot at £1,000 (roughly $1,288).
After sharing a pink design to Twitter, an apparent non-fan of the work called it "boring."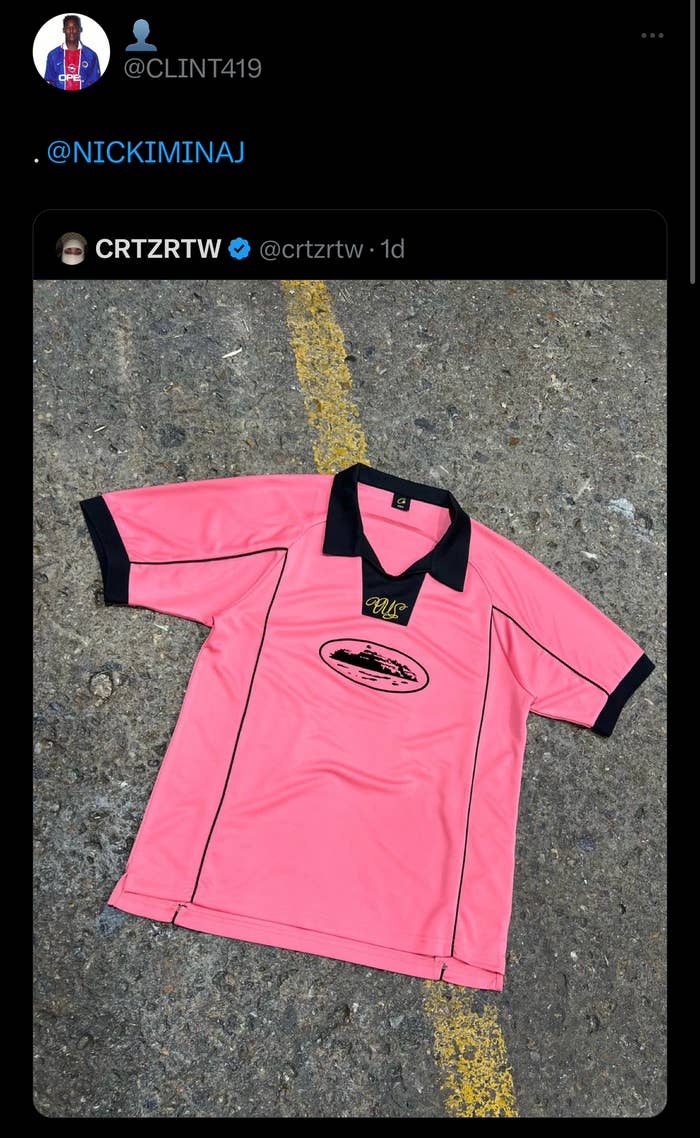 "I'll give you 24 hours to design a football jersey on Illustrator or Photoshop," tk said in response. "If I think it's good enough, I'll pay you £1000."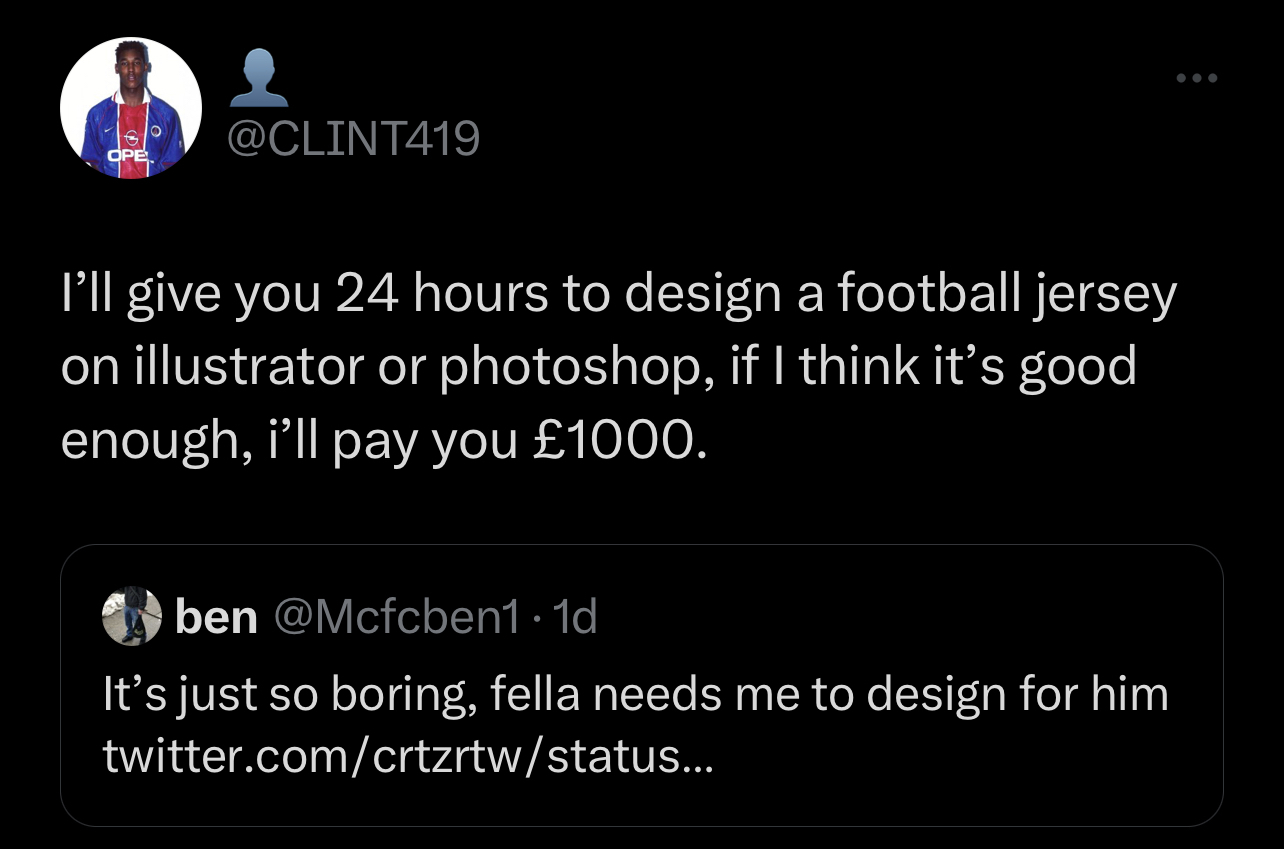 As the conversation grew, however, Clint decided to revise the challenge to be a broader affair.
"Fuck the original tweet, let's let you lot shine," he said on Wednesday. "You graphic designers got until 12PM LUNDUN TIME. Best Corteiz jersey design gets the £1000 in their account. We all gon vote. See you in 12 hours."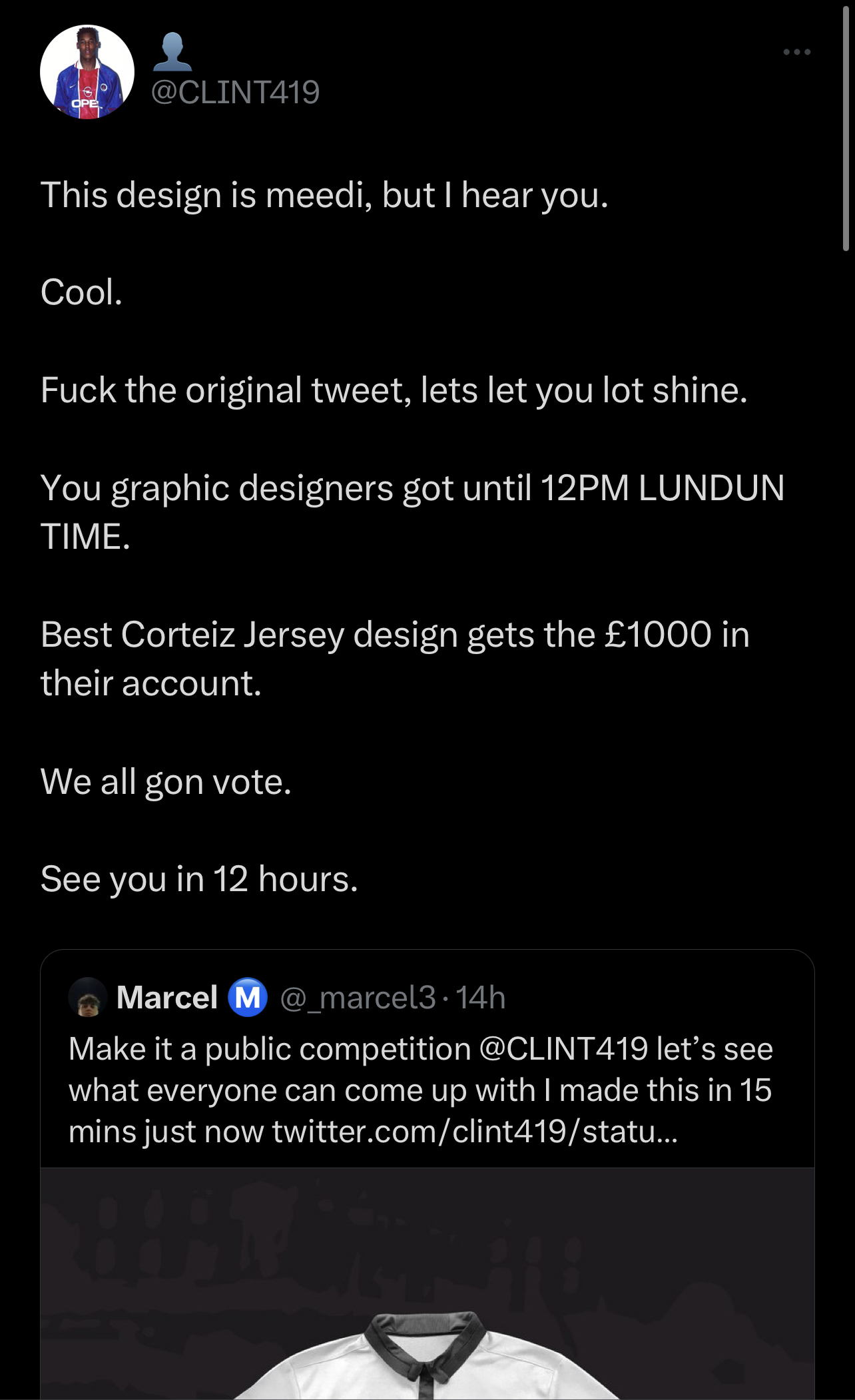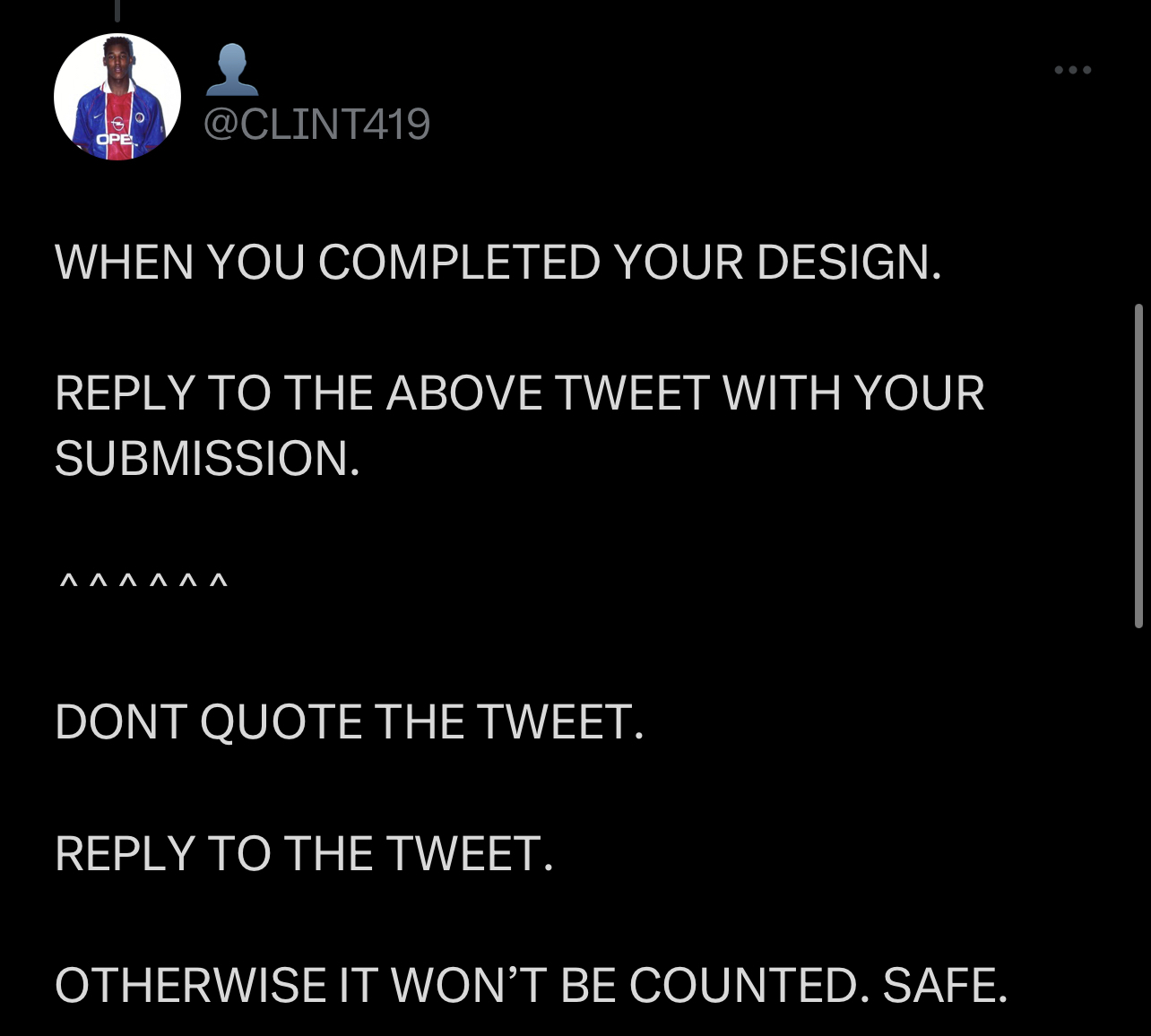 On Thursday, Corteiz shared several entries that caught his attention. Within minutes, he had narrowed down the submitted designs to four finalists. He also shared a poll, asking followers to vote on who should win the contest and get the money.
Corteiz is having one hell of a 2023. In June, the label was selected by Complex as one of the best brands of the year (so far). Joining Corteiz in the assortment of commemorated labels are Aimé Leon Dore, Palace, Loewe, JJJJound, Stüssy, Denim Tears, Heaven by Marc Jacobs, and more.
More recently, Corteiz's surprise drop in early July landed among Complex's picks for the week's best style releases.