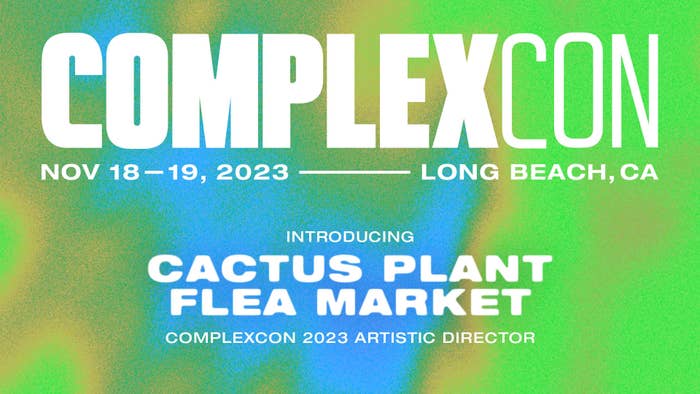 With the 2023 edition of ComplexCon just over two months out, the inimitable CACTUS PLANT FLEA MARKET has been unveiled as the Artistic Director for the Long Beach festival.
Founded in 2015, CACTUS PLANT FLEA MARKET has routinely charged into the news cycle with exciting collaborations with everyone from McDonald's to The Rolling Stones.
In their role as Artistic Director for ComplexCon 2023, CACTUS will not only design the festival's overall identity and contribute to attendees' "aesthetic experience," but they will also be launching exclusive merch and curating performers across the two-day event. Additionally, CACTUS is hand-selecting a number of emerging and on-the-rise brands to be given space on the festival floor.
"The Complex legacy is built on the convergence of culture and community for our global fans and tastemakers, and for the last seven years ComplexCon has brought that ethos to life, with a dynamic atmosphere that connects artists, brands, and consumers," Donnie Kwak, General Manager of Complex Networks, said in a statement shared Thursday. "Now, more than ever, we're excited to bring the Complex ecosystem to life with CACTUS in the heart of Long Beach this coming November."
As previously announced, ComplexCon is back at the Long Beach Convention Center on Nov. 18 and 19. General admission and VIP-level tickets are now available.
Keep an eye out in the coming weeks for additional announcements on what to expect for ComplexCon's seventh annual throwdown.