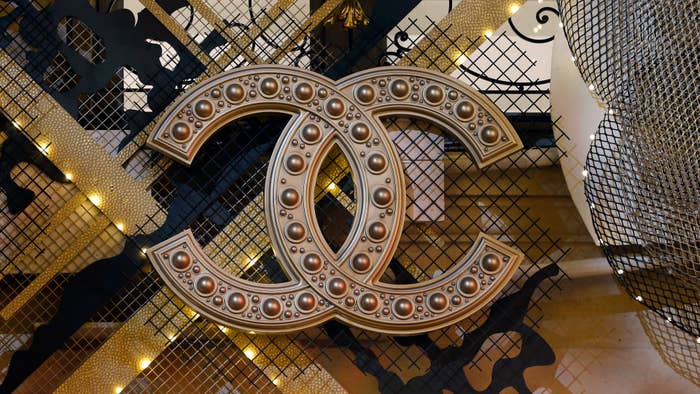 Chanel is again at the center of a discussion over boosted prices, this time in connection with several classic handbags.
As detailed in a Bloombergreport earlier this week, Chanel has increased worldwide prices on some of its bags by nearly two-thirds since late 2019. For example, data put together by analyst Kathryn Parker of Jefferies Group showed that since November 2019, the price of one bag model (the small classic flap bag) has jumped 60 percent to its current price of $8,200. That percentage is representative of the overall increase in Chanel's bag prices.
Noted in the report is that a spokesperson for Chanel has attributed the price increases to what they describe as "unspecified exchange-rate fluctuations." Additionally, per that spokesperson, other contributing factors are production costs and a desire to keep the costs as similar as possible on a global scale. Some analysts and other experts, however, have argued that the changes are instead a "strategy" aimed, at least in part, at competitors. 
Among such competitors, of course, would be Hermès and its Birkin bag. As highlighted here, the current price of a medium-sized Chanel flag bag in France is 7,800 euros, or $8,800. Notably, that's just 100 euros below the cost of a Birkin 30 in Togo calfskin.
See more insight on the issue below, via Diet Prada:
As touched on in the above breakdown, Chanel recently issued a response to the pushback received regarding its $825 advent calendar. Despite the advent calendar's included items having been publicly listed for shoppers, some had expressed dismay over what they received. In a statement shared with the Guardian, a Chanel rep reminded those who may have been "disappointed" by the calendar that its contents were "fully detailed" on both the website and the packaging itself.