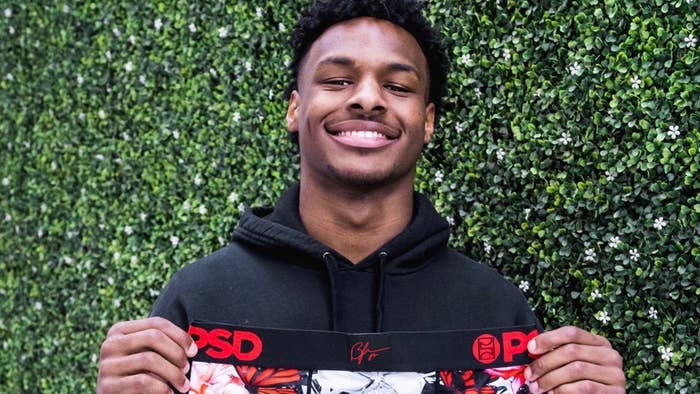 LeBron "Bronny" James Jr. is collaborating with popular underwear brand PSD for a signature collection that will debut this year.
With the collab, per a press release, James becomes the youngest athlete/entrepreneur to have ever partnered with the brand.
"I've been wearing PSD for as long as I can remember," James said when announcing the partnership on Thursday. "When the connection is real and authentic, it makes a partnership like this really exciting. I'm looking forward to sharing my ideas and input to create some pretty unique pieces."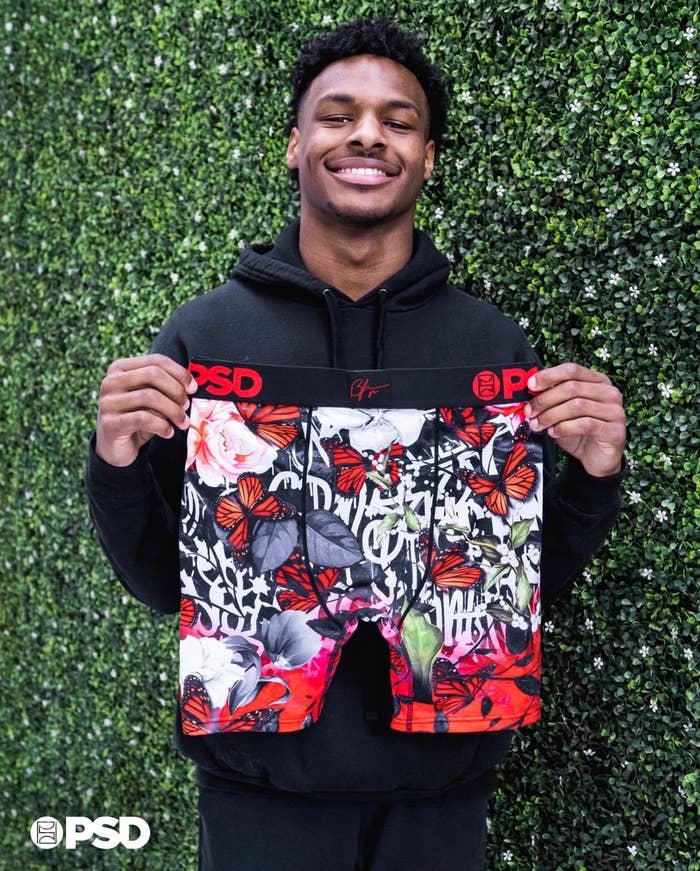 The resulting line from Bronny will see the 17-year-old basketball star working closely with the PSD's design team for pieces that will be made available to shop via PSD, Champs, Snipes, and Hibbett Sports this spring.
"It's been fun to watch Bronny grow up wearing PSD, dating back to Mike Miller gifting them to his dad while they played together in Miami," Curt Flaitz, co-founder and president of the premium underwear enterprise, said Thursday. "We love when partnerships unfold organically and we look forward to continuing to build a great partnership with him."
Meanwhile, eyes remain on Bronny in terms of evolving NBA draft projections. This month, notably, Bronny's father addressed the possibility of the two of them ever playing together in the league. "My last year will be played with my son," LeBron said amid recent All-Star festivities, per ESPN. "Wherever Bronny is at, that's where I'll be. I would do whatever it takes to play with my son for one year."