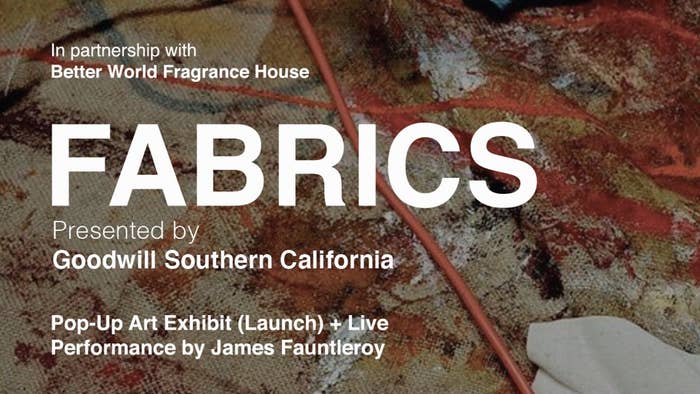 Drake's Better World Fragrance House has been enlisted as a partner for a new Goodwill Southern California-presented pop-up art exhibit.
The pop-up art exhibit, titled "FABRICS," will be on view starting Feb. 17 and running through Feb. 20. The aim of the larger project, per Goodwill, is to promote the importance of sustainability and upcycling by displaying fine art made from goods that might otherwise end up in a landfill.
"The artwork and its collaborators truly embody our mission of transformation and second chance," Patrick McClenahan, Goodwill Southern California's president and CEO, said in a press release. "Hosting this exhibition within our doors makes the art accessible to all. We invite you to experience the beautiful juxtaposition of creativity, sustainability, and doing good for our community."
Included artwork was made at the Better World Fragrance House/DreamCrew offices, with the locale's gallery space serving as the creative headquarters for contemporary artist Spencer Lewis and designer/curator Darren "DRx" Romanelli. Others who worked together to ensure "FABRICS" was a success include the American Sewing Guild Los Angeles and songwriter James Fauntleroy, who made an entire album inspired by the Goodwill-presented experience.
For more info, head here. Below, see a flyer made in anticipation of Tuesday's special launch event featuring a performance from Fauntleroy.