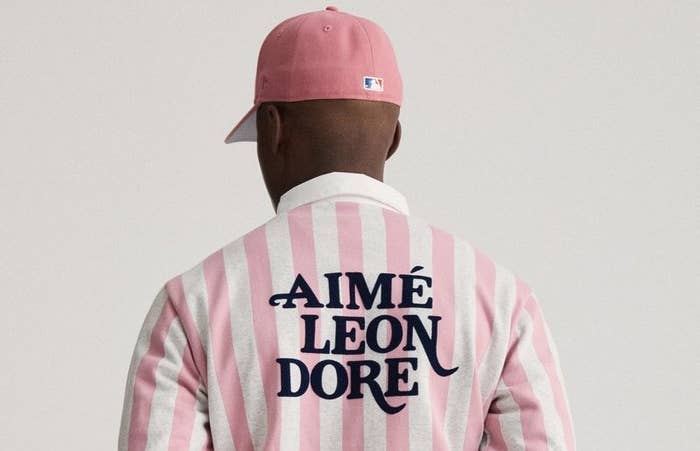 Aimé Leon Dore is launching the first installment of its Spring/Summer 2020 collection on Friday. But first, the Queens-based brand has shared an extended lookbook detailing what prospective buyers can expect to get their hands on starting at 11 a.m. EST.
A teal denim two-piece is among the highlights of the latest collection, which spans everything from a work jacket to a variety of hats. As seen in the newly released lookbook, layering is key here, with the brand giving its fans a number of options for stacking up the Aimé Leon Dore pieces in a variety of combinations.
Last month, the Teddy Santis-founded brand launched its Porsche 964 Carrera 4 collab project. The teaming resulted in a one-of-one edition of the presumably fast vehicle, which boasted an accuracy-honoring replication of details found in the 1990-era car. By Santis' assessment, the 911 is "the single most iconic automobile of all time," so the pairing makes sense.
Below, check out the full lookbook for Aimé Leon Dore's Spring/Summer 2020 collection. Sales begin Feb. 21 at the brand's New York flagship store. Pieces can also be purchased starting at 11 a.m. EST via the Aimé Leon Dore website.