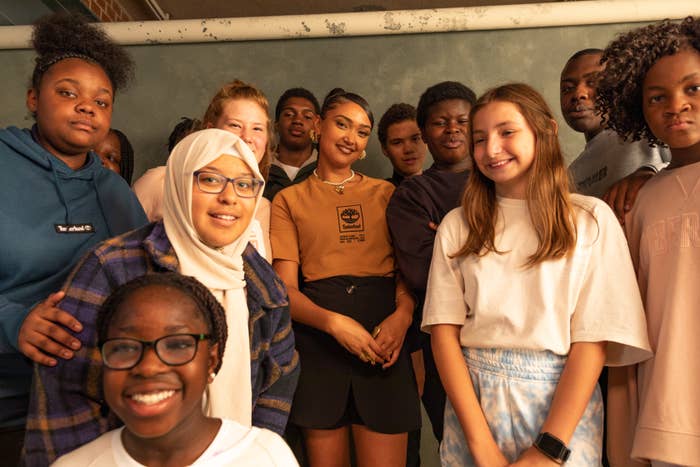 Timberland and UK pop-soul singer and songwriter Joy Crookes has joined forces for the shoe brand's new Europe-wide campaign, My Community, Our Nature. 23-year-old Crookes, who just released her debut album Skin, joins a roster of talents who are "championing change in their communities and creating a better future".
Adding to the campaign is presenter Aisha Vibes, writer Antonio Dikele Distefano and dancer Jeny Bsg, and each of these cultural leaders will present their own society-conscious project and, after a public vote, one of them will be chosen and "brought to life in a lasting legacy for creative youths to continue to benefit from in years to come". 
Crookes is an ambassador for InSpire Youth Club, which is based in Elephant & Castle's St Peter's Church. The charity is a safe space for the local youth of Walworth, who want to socialise and build their confidence with weekly drama and music workshops. These workshops aim to boost creativity, promote inspiration and nurture a sense of identity and community for local young people.