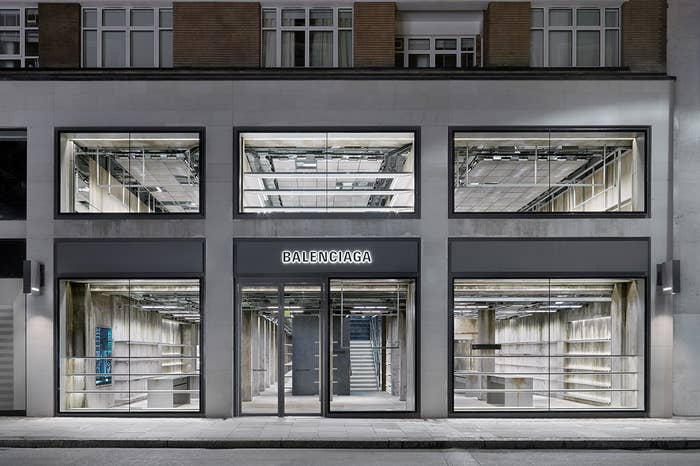 Spanish luxury fashion house Balenciaga has provided an official look at its new concept store located on Sloane Street in West London. 
Situated alongside Fendi, Versace, Armani and Hermès, the new brick-and-mortar outpost marks Balenciaga's debut of 'Raw', a new architectural concept designed to both preserve and accentuate the site.
Boasting 722 square metres of retail space across two floors, the space features an aged exterior, similar to its neighbours, as well as contrasting large windows and a backlit Balenciaga sign. And inside, the industrial feel continues, with the Raw concept showcasing the building's functional elements including electrical wiring, support beams, and air ducts.
The theme carries over into the store's soft furnishings, while corroded metal structures and broken concrete flooring further accentuate the chosen aesthetic.
Check out the shots below and visit the store at 103-105 Sloane Street, London, SW1X 9QX.