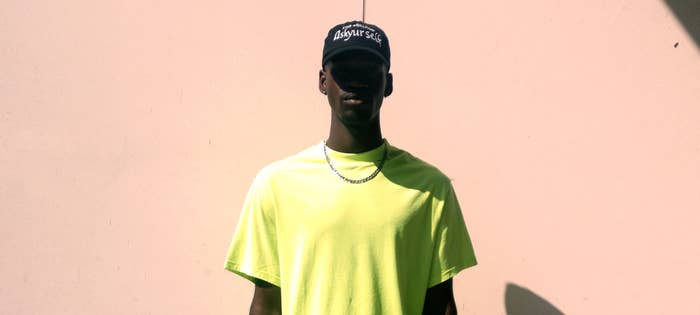 If you're seeking out streetwear with sharp edges and a rugged, vintage-style aesthetic, look no further than ASKYURSELF.
While many brands have tried to effectively build an authentic vintage streetwear aesthetic, not too many have injected the time needed to refine and pair the right washes, prints, and silhouettes. ASKYURSELF, the contemporary streetwear label established in 2012 is one of the few that has found success in a big way, armed with an apparel lineup that matches classic minimalism with a grundy vintage look perfectly suited to a modern audience. Constructed as an expression self, ASKYURSELF offers a message that is unapologetically unique to the individual, creating cold looks that can be built in full, or styled to match the individual's tastes without losing the brand's attitude.
Speaking on the creative direction of the brand, founder Chris Neu said: "Growing up with persistence in the belief in 'creating that remains', has always been the idea which has driven me in life. Always inspired by sports and different cultures, I was able to express myself and my vision through fashion. Asking yourself is a necessary element for self-development."
The brand's current lineup includes a range of washed-out black crewneck sweatshirts, hoodies, and t-shirts decorated with a range of bold graphic prints. Bold contrasting colour hits are also present with a selection of neon pieces, with a varied selection of pants, shorts, and accessories wrapping things up.
Take a look at the current ASKYURSELF offering below, and head over to their online store to shop the latest products now.