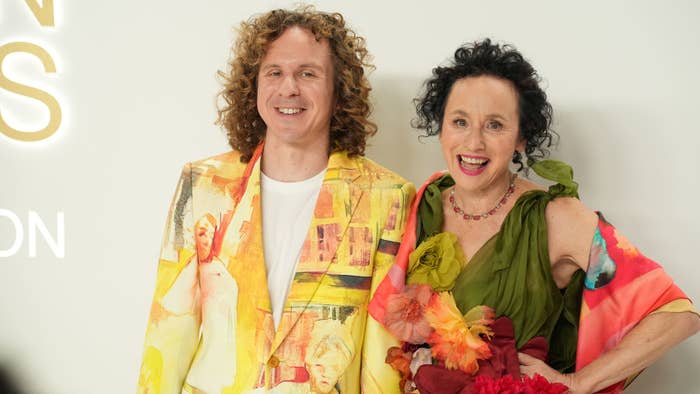 On Jan. 10, it was announced that KidSuper founder Colm Dillane will guest design Louis Vuitton's upcoming Fall/Winter 2023 collection. He joins a collective that includes stylist Ib Kamara, filmmakers Michel and Olivier Gondry, and visual director Lina Kutsovskaya. The Fall/Winter 2023 presentation will be the first time that a Louis Vuitton men's show does not feature any "specific influences from Virgil," Louis Vuitton chairman and CEO Michael Burke told WWD.
The announcement comes a week ahead of Louis Vuitton's Jan. 19 presentation. While many are still eagerly awaiting to see who will succeed Abloh at Louis Vuitton, it appears that the house's interim solution is a series of guest designers rather than immediately appointing a new artistic director for its men's line. While LVMH labels like Dior have consistently invited guest designers to create collections, Dillane's upcoming presentation is a first for Louis Vuitton. To be clear, Dillane has been tapped as a temporary placeholder, not a true successor. Louis Vuitton's official statement declared he was "embedded into the men's studio." 
"You never think a brand as big as Louis Vuitton would be willing to take such a risk," Dillane said in an interview with the New York Times. "I thought there would be so many rules about what I was or wasn't allowed to do, but I was given the candy shop. They let me have a hand in every aspect—clothing, bags, shoes, accessories. It's wild."
When Dillane first applied to be part of the Paris Fashion Week calendar, he was rejected three times before finally being approved in 2019. For KidSuper, he has only presented in-person in Paris three times. Next week, he will be showing his designs on the runway for arguably the biggest luxury house in the world. 
"Even when I was applying for Paris Fashion Week, I almost did it as a joke because I thought it was impossible," he told the CFDA in a 2022 interview. 
Ahead of the presentation, we decided to take a look at Dillane's history up to this point. From formulating one of New York City's most inventive clothing brands from a blue building in Brooklyn to building runway collections for historic high fashion houses, he has grown a lot over the past 15 years. Learn about Louis Vuitton's new guest designer, below.
Colm Dillane is a New York City-based designer best known for founding his label KidSuper in 2012, which currently operates out of Brooklyn. He started screenprinting T-shirts when he was just 14 years old. In a 2021 episode of Complex's Blueprint, he says that he decided to create his own clothing rather than conforming to wearing trendy brands at the time like 10 Deep or Supreme. Many of the first designs for BOTS: Brick Oven T-shirts that were sold in the cafeteria while he was attending Brooklyn Tech high school were drawings that he and his seven friends would transfer onto T-shirts. To this day, he has had no formal design training and told Complex in a 2021 interview that he initially learned how to design clothes through YouTube videos and Google. 
"The energy of KidSuper started when I went to Supreme at the age of 13, they just were so foolish towards me when I was there to potentially purchase a shirt. So I thought, would it be cool if I created a brand that made you feel cool and inspired you to be great," Dillane said in a 2022 interview with the CFDA. "I never was impressed with someone that worked at Supreme. I was more impressed with people who were makers and creatives. I wanted a space that would inspire just that and connect people."
In his brand's infancy, Dillane would sell KidSuper clothing out of his NYU dorm room that he had turned into a makeshift storefront complete with walls covered in spray paint. When they threatened to kick him out, he moved his operations to 354 Broadway in Brooklyn, the baby blue brick building where it is still housed to this day. 
Today, KidSuper's garments have been spotted on numerous celebs ranging from Jack Harlow to Gucci Mane. One of his earliest celeb co-signs was from a then-18-year-old Mac Miller. He was photographed wearing a white KidSuper logo snapback with a pink floral underbrim. His playful streetwear brand grew in the New York scene, thanks in part to support from popular local hip-hop acts like Joey Badass, The Underachievers, and the ASAP Mob. Russ was another rapper in particular who gave KidSuper a major look. Russ' major label debut There's Really a Wolf, went platinum and was partially recorded in KidSuper's studio. Dillane created the album art and a claymation music video for "Cherry Hill," which has garnered over 12 million views. 
But the KidSuper we know today kicked off in 2018. Since, it has gained a cult following for its artistic and youthful approach to streetwear that has extended far past T-shirts into areas of cut and sew like suiting and outerwear. Much of Dillane's clothing has become a canvas for his artwork. A hoodie may be covered in a collage of original paintings. Canvas workwear pants depict a screenplay. Despite his intricate designs, KidSuper has maintained a relatively attainable pricepoint, $475 for a satin-lined blazer made of 10 different fabrics or $150 for a pair of pants covered in detailed doodles, for instance.
"I want real humans, everyday people, to wear my clothes," Dillane told the CFDA in 2022. "The luxury aspect of KidSuper is the creativity and colorful palettes that might be difficult for people to wear unless you are naturally unique, want to stand out, or simply have a loud personality.
KidSuper has also given Dillane a vehicle to show off his clever approach to runway shows. Despite being rejected from the official calendar, he made his own debut at Paris Fashion Week in September 2019 with his presentation "Bull in a China Shop," a nod to his Spanish heritage held at the retro circus venue Cirque d'Hiver that even included his mother and father as models. It was heralded by Vogue as the breakout brand of the season. Overnight, Dillane's name had been tossed into the luxury conversation. But it did not immediately yield financial gain or drastic brand growth. Another watershed moment for the brand came during the pandemic with his "Everything Is Fake Until It's Real" show, a stopmotion presentation that showcased his collection on Barbie dolls made to look like pop culture icons such as Pablo Picasso and Michael Jordan.
For his Fall/Winter 2022 presentation at Paris Fashion Week, one of his most ambitious runway shows to date, he recreated an art auction hosted by Christie's auctioneer Lydia Fenet where attendants would bid on his painting before they were shown on the runway plastered on garments. His upcoming show is just as unconventional. According to a report by Vogue Business, Dillane is going to channel the world of standup comedy by holding a presentation that is part comedy show and part runway show complete with cameos from comedians like Jeff Ross and Stavros Halkias.
KidSuper's most notable releases to date have been his "Kissing" pieces. As the name suggests, the designs are made to resemble two people kissing when they are fully closed. The motif has been used to create trench coats, puffer jackets, and handbags that each possess intricate multi-paneled constructions. Each has been released in a variety of colorways. The motif has become a staple of Dillane's collections since debuting in 2021 for good reason. 
Notable Collaborations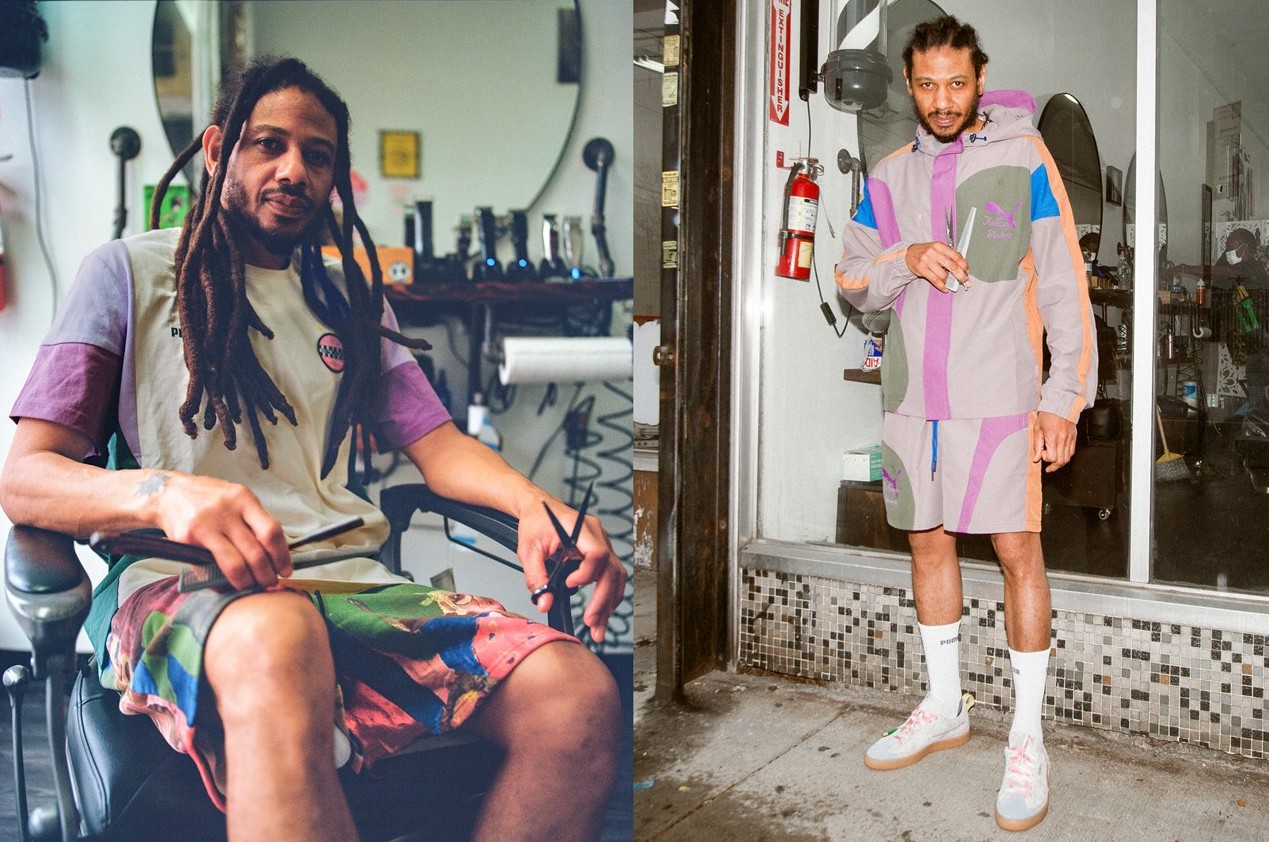 Recognition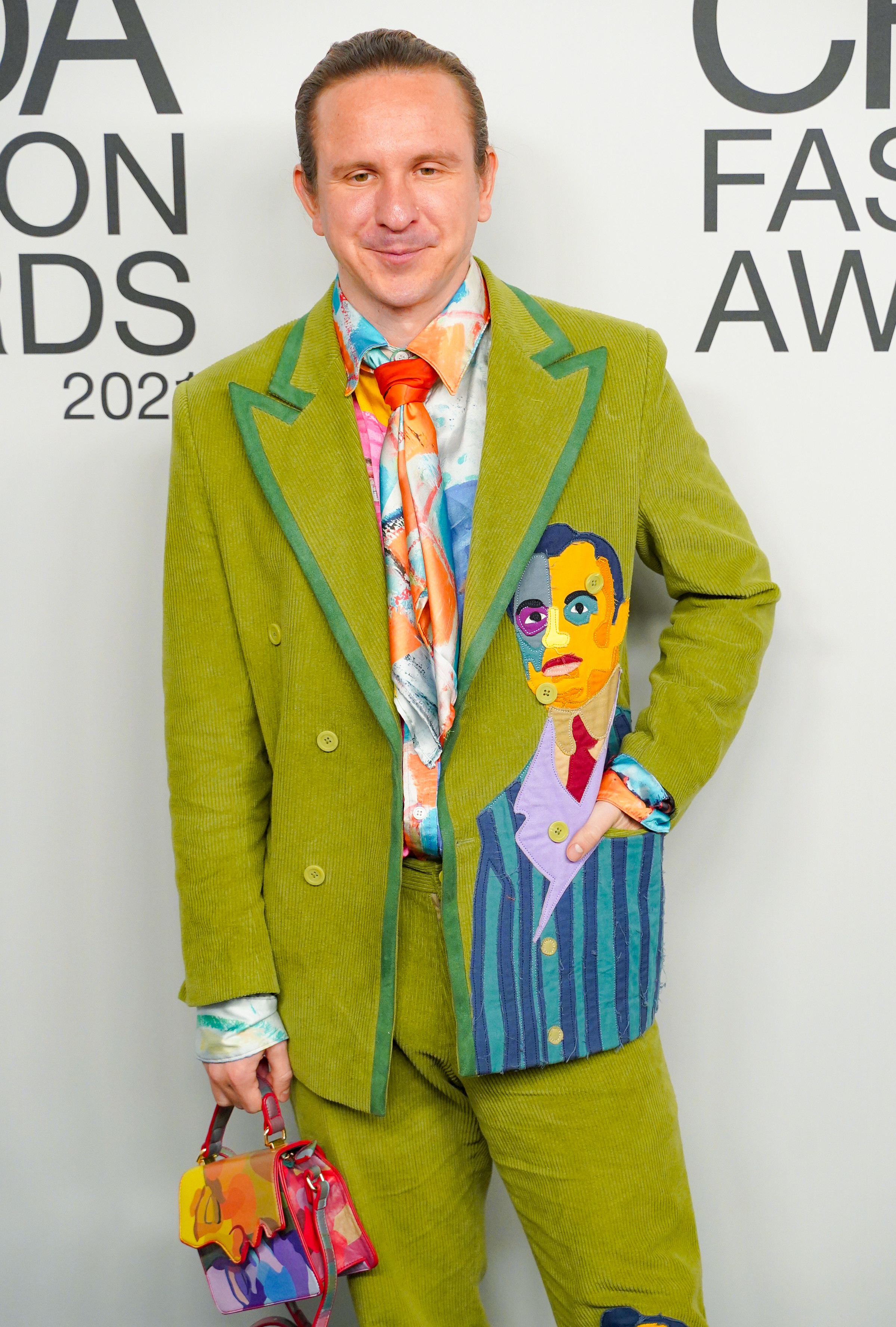 Dillane may not be the name that was on the tip of people's tongues when it came to who they would see Louis Vuitton tap post-Virgil Abloh, but the decision does seem to align with the interests of LVMH CEO Bernard Arnault. We have seen LVMH invest in other streetwear brands like Madhappy and Aimé Leon Dore in recent years. Arnault's son Alexandre was even in attendance at KidSuper's Fall/Winter 2022 show back in June 2022. It's clear that LVMH has had its eye on the budding New York designer for some time. And Louis Vuitton has a history of tapping designers and brands from the streetwear world that you may be surprised by in the past. Just look at its Supreme collab in 2017 or appointment of Abloh in 2018. But that still doesn't mean that Dillane being tapped to design for the biggest fashion house in the world is not a bit of a shock. What it does do is clearly show LVMH is committed to keeping the streetwear ethos in the fold, at least in the interim.