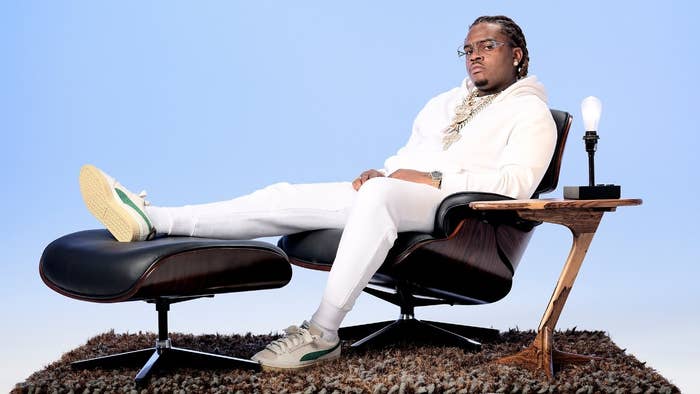 When it comes to today's rappers, few seem to care about their outfits as much as Gunna does. Need evidence? Look no further than his Instagram page. Gunna, whose bio reads "drip influencer," wears statement pieces like a colorful Louis Vuitton jacket covered in the house's monogram or a pink Comme des Garçons x KAWS button-up frequently. He likes to take risks, but that comes with its fair share of criticism. During New York Fashion Week he wore a see-through black Dior monogram top, shorts, and knee-high Rick Owens boots. Joe Budden, who often catches flak for his outfits on social media, even took to Instagram to say he, "don't wanna hear a word about [his] outfits ever again," after seeing a photo of the fit. But the "Drip Too Hard" rapper assures Complex over the phone that he doesn't pay much attention to the naysayers. He's just trying to stand out.
"I'm actually used to it," says Gunna. "I always liked different clothes. I'm just more engaged now. I don't wanna wear what nobody else wears." 
The rapper says he is constantly shopping, making trips to stores three or four days a week. Gunna says after our call he plans to go cop some more pieces. He's very excited about a new Rick Owens jacket with fur details that he just purchased. "I love clothes," he says.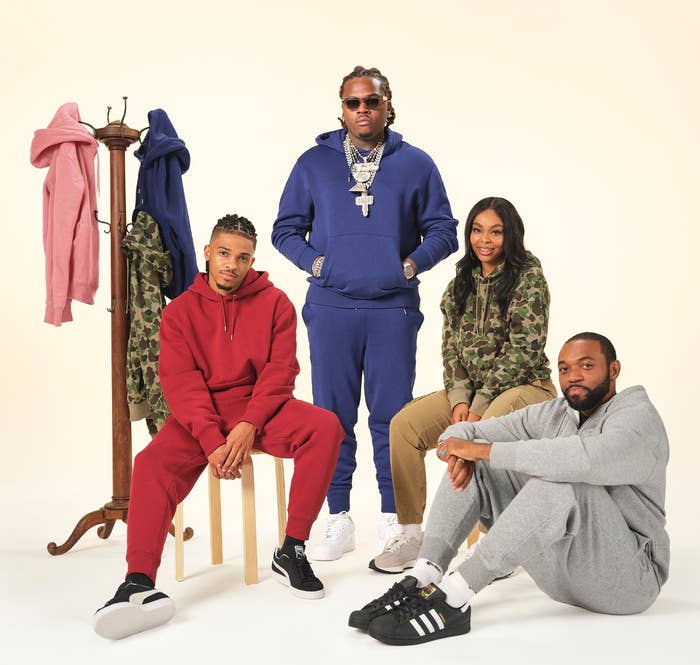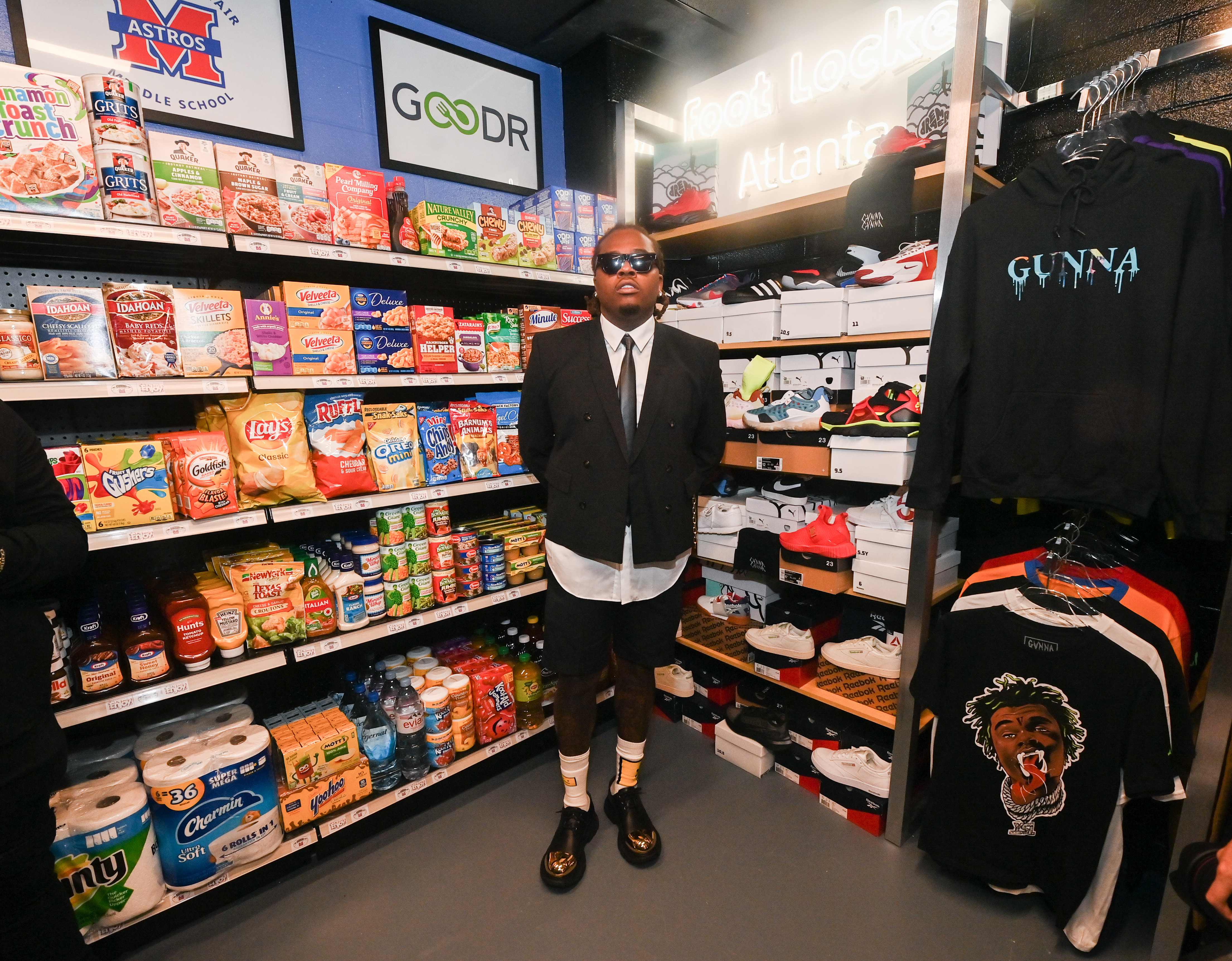 The Wunna rapper also discussed the video that was making its rounds on social media last week of Thug, himself, and others swinging bats at and stomping out the windows of a Rolls-Royce Wraith covered in spray paint following a Punk release party in Los Angeles. He says that the car was actually Thug's and that he had no idea they would be destroying it until minutes before it happened. Moments later, he was kicking at the windshield in a pair of Rick Owens boots. He says that the plan is for the car to remain on display in LA for the time being, an interesting piece of Punk promo and a relic of the moment for fans to go see to say the least. 
"It was a surprise to me too. I didn't see it coming. I didn't know Thug wanted to bang the car up until after the party," he tells Complex with a laugh. "That was his car. He had just bought the car. That was my first time seeing the car too."
When it comes to what's next musically, Gunna has few concrete details just yet, but says he's currently putting together his upcoming album. 
"I'm working on everything right now as we speak, just getting everything together," says Gunna. "It's gonna be crazy, real substance."