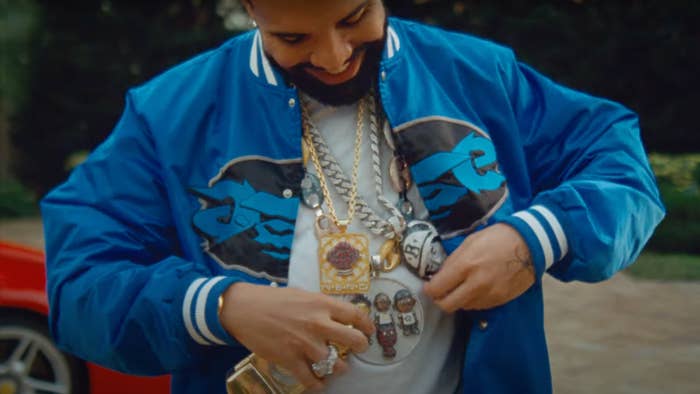 In the early hours of the morning on Jan. 17, Drake let go the visuals for one of his solo tracks off of Her Loss, "Jumbotron Shit Poppin." The video is a perfect compliment to the fast-paced song produced by Philadelphia-based collective Working on Dying complete with various scenes documenting one of Drake's lavish overseas vacations, a cameo from rising London rapper Central Cee, and an expensive red Ferrari parked in the driveway for good measure. But we're here to talk about the $2,669,625 worth of jewelry he was wearing. 
Throughout the video, Drake can be seen flaunting multiple pieces of jewelry formerly owned by Pharrell that were auctioned off as part of the first Joopiter auction back in November 2022. In true 2000s Pharrell fashion, he's rocking them all around his neck simultaneously.
There's some obvious standouts like the N.E.R.D. pendant, which sold for over $2 million. But Drake didn't just stop at the biggest and most memorable Jacob and Co.-crafted chains. He also decided to get a bit nostalgic and snag the gold PSP from the auction lot as well. We wonder if he was playing some Grand Theft Auto: Vice City Stories or NBA Street Showdown on the long flight home?
Check out a breakdown of all of Pharrell's old pieces that Drake was flexing in the "Jumbotron Shit Poppin" video below.
N.E.R.D. Pendant Chain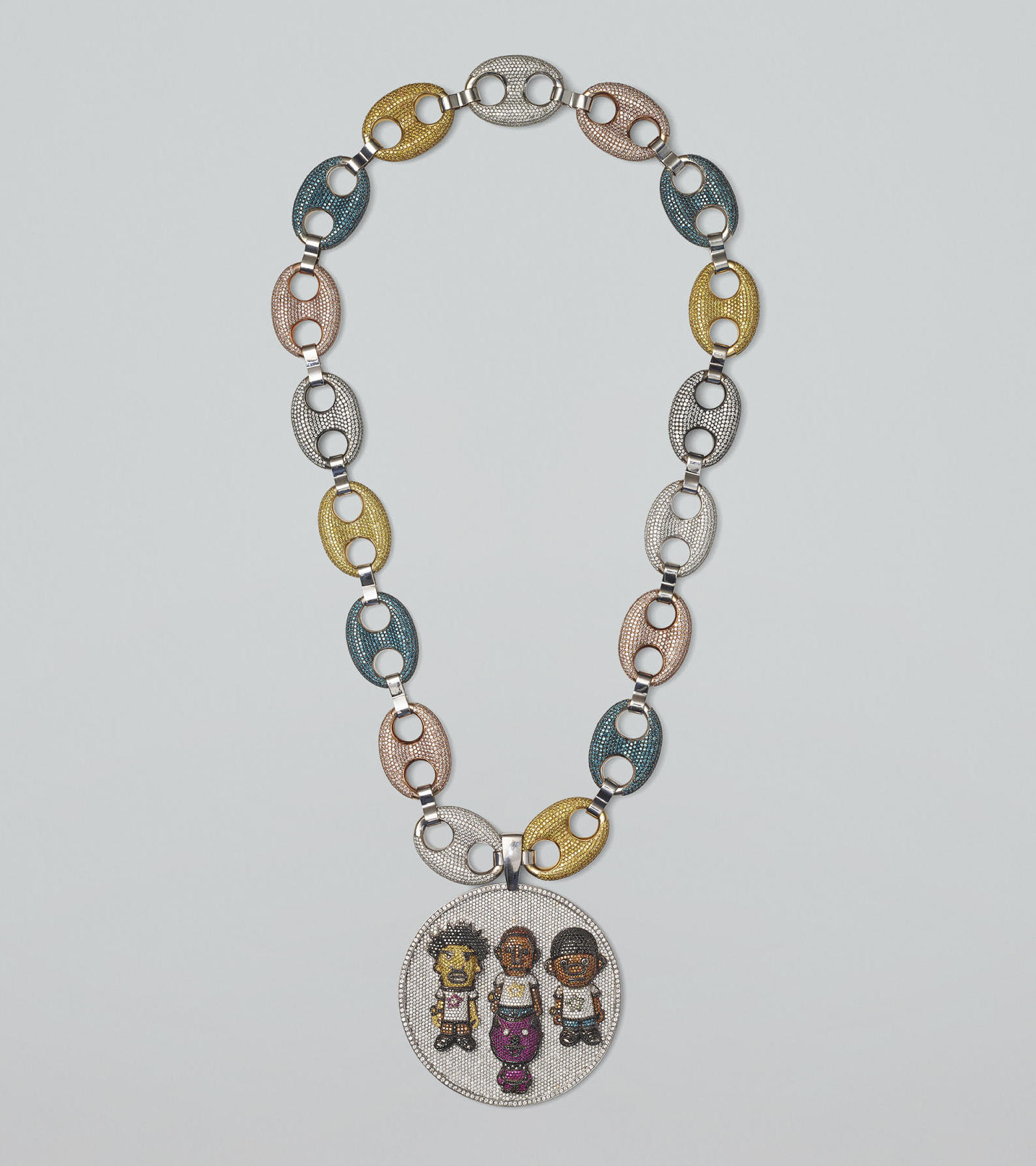 N.E.R.D. Yellow Gold Brain Pendant Chain
Final Auction Price: $150,000
A few weeks ago, we saw Kid Cudi step out to the Critics Choice Association's 5th Annual Celebration of Black Cinema and Television rocking the white gold version of the N.E.R.D brain logo pendant. It looks like Drake was the lucky winner of the auction for the yellow gold edition. This piece from 2004 was another Jacob and Co. creation to celebrate Pharrell's group. The 14-karat yellow gold chain and pendant are accentuated by an N.E.R.D Brain logo set in rubies. 
BBC Pendant Chain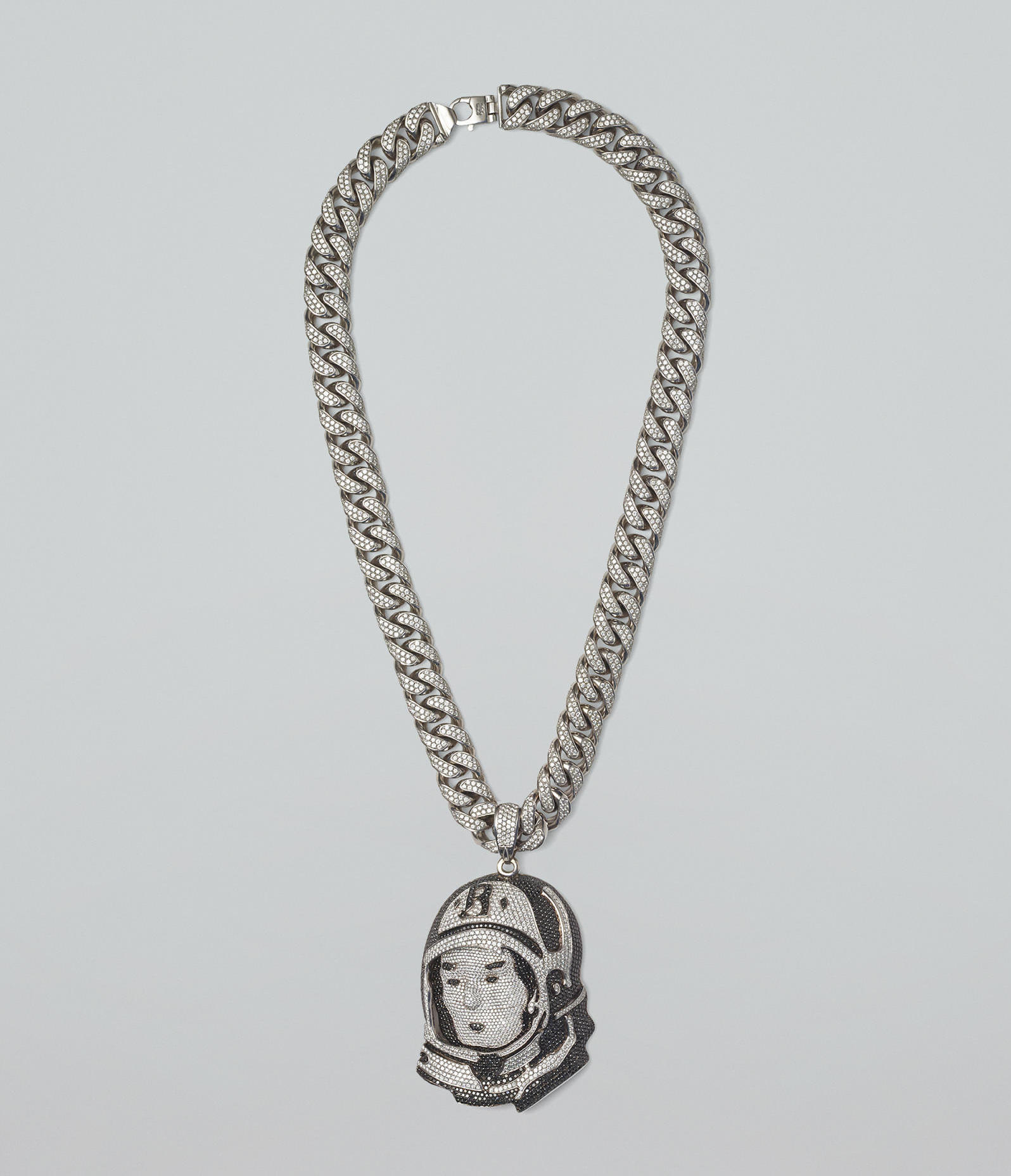 Oakley Razor Blade 'Unauthorized'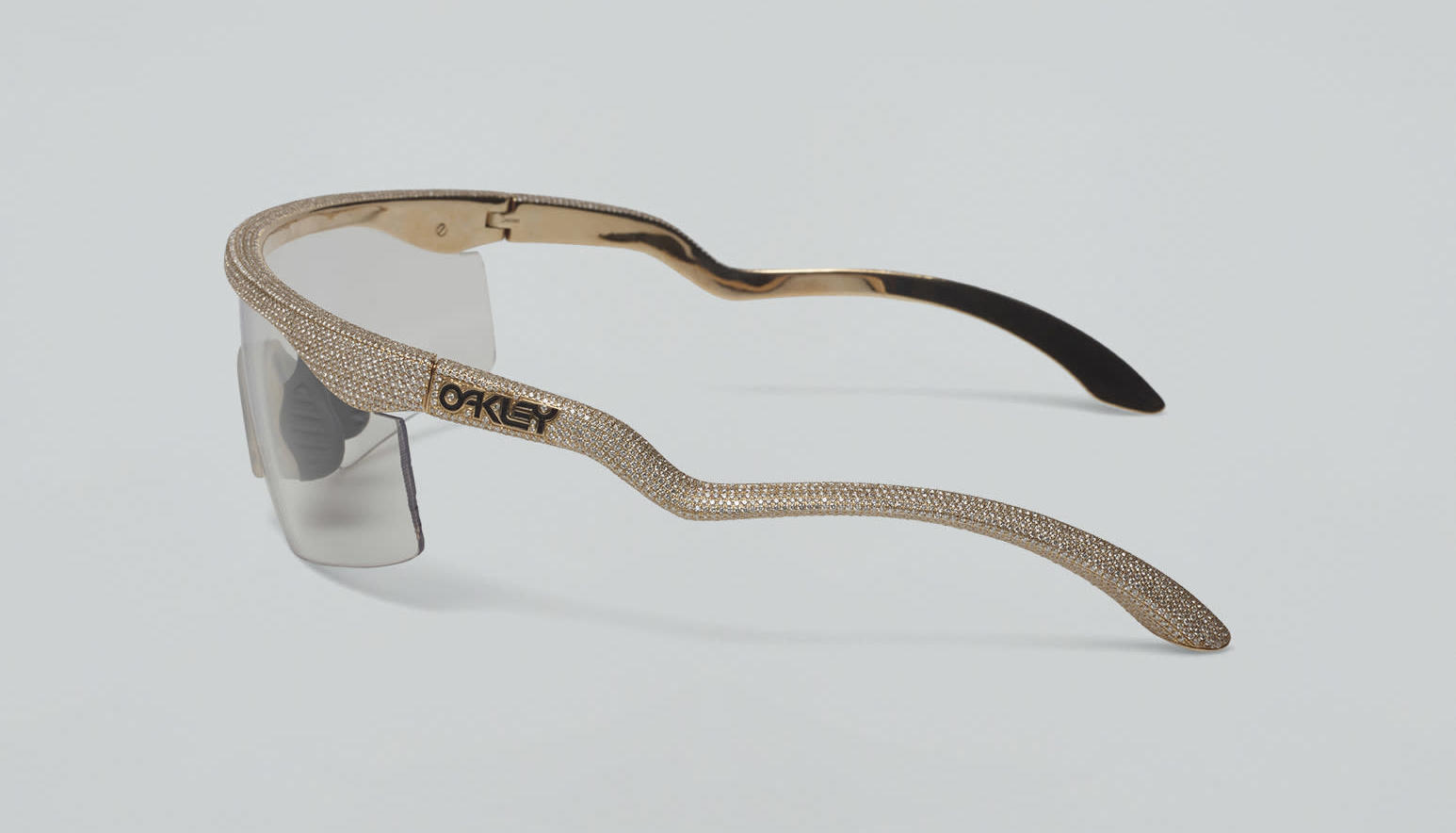 Skateboard Pendant Chain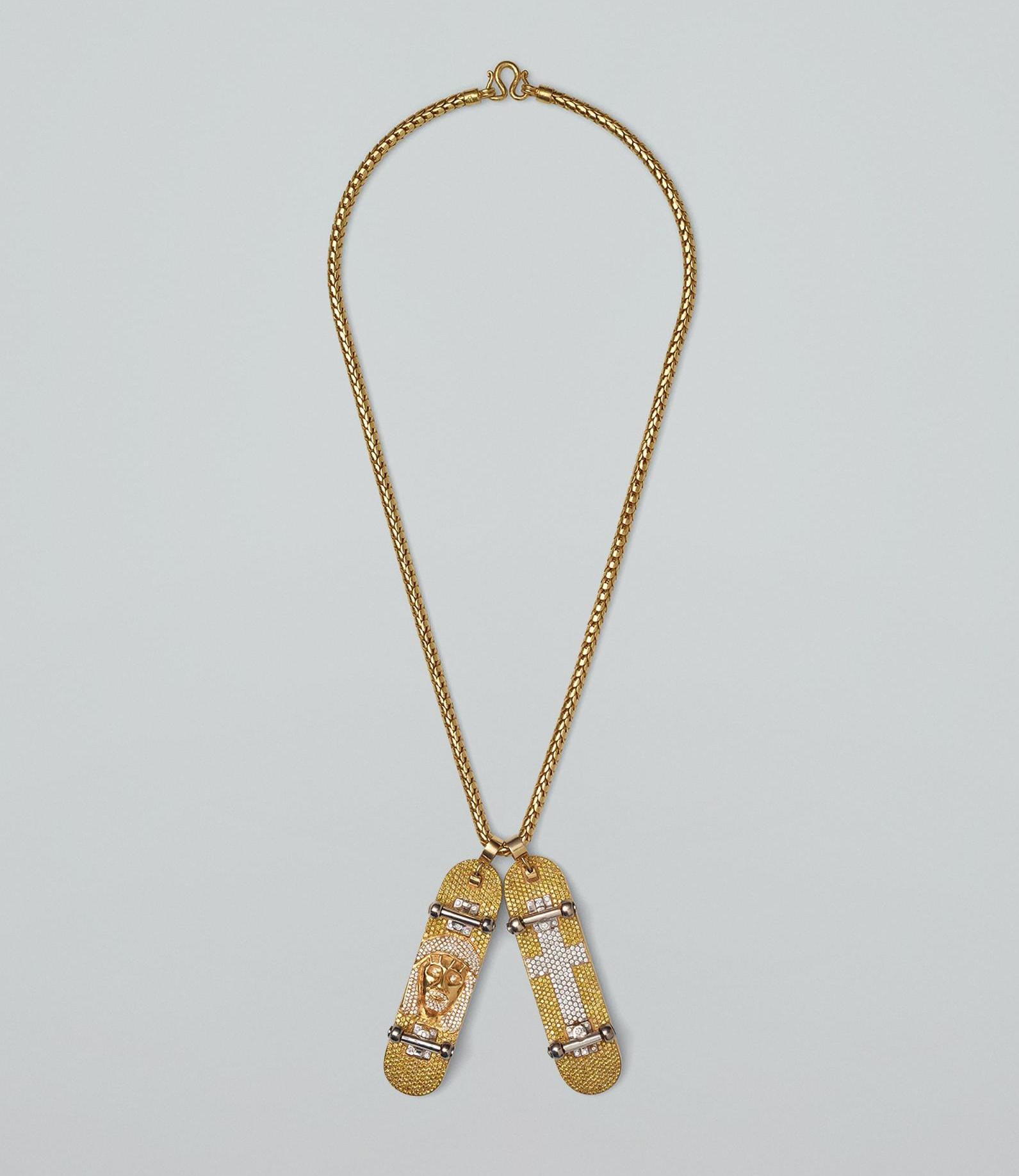 Sony PSP Encased in Solid Gold