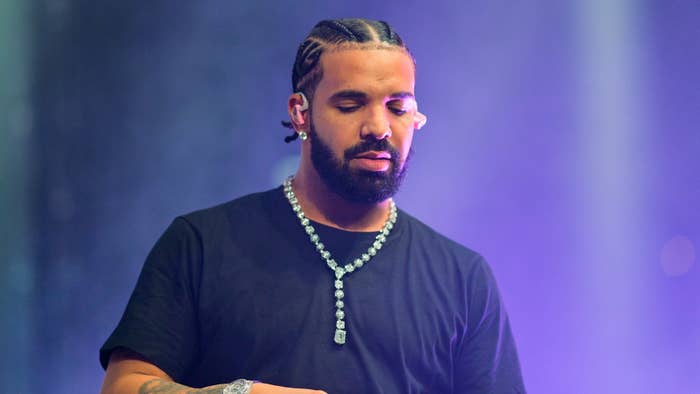 Wearing a full set of diamond grills on a day-to-day basis isn't something many of us will get to do in our lifetimes. Chances are we won't be able to drape 42 diamonds around our neck or have enough disposable income to bid on one of Pharrell's custom chains we always dreamed of owning. But that doesn't mean we can't appreciate these custom pieces being crafted by some of the most renowned jewelers in the world for our favorite celebrities.
Of course, the last month of 2022 was no exception. These stars had to stunt one more time before the year officially came to a close. Drake commissioned Alex Moss to create the "Previous Engagements" chain. Kid Cudi showed off a piece of jewelry history he recently acquired at auction. And J Balvin decided to buy a grill to represent one of his favorite superheroes. Take a closer look at some of the biggest celebrity jewelry purchases from December 2022 below.
Jeweler: Alex Moss
The craziest celebrity jewelry purchase of December has to be none other than Drake's "Previous Engagements" diamond chain. While you can't help but laugh (or cringe) at the premise, the 42 diamonds used to create the piece were meant to represent all of the times that Drake thought he had found his future wife. You can't knock the execution. According to Alex Moss' post unveiling the creation, this piece took 14 months to execute and features 351.38 carats of diamonds mounted in 18-karat white gold. Drake was first seen rocking it on stage performing at the Lil Baby and Friends Birthday Celebration Concert concert in Atlanta on Dec. 9. The price of the piece is unknown, but we can only imagine that something like this commanded an insane price tag.
Kid Cudi's N.E.R.D. Brain Pendant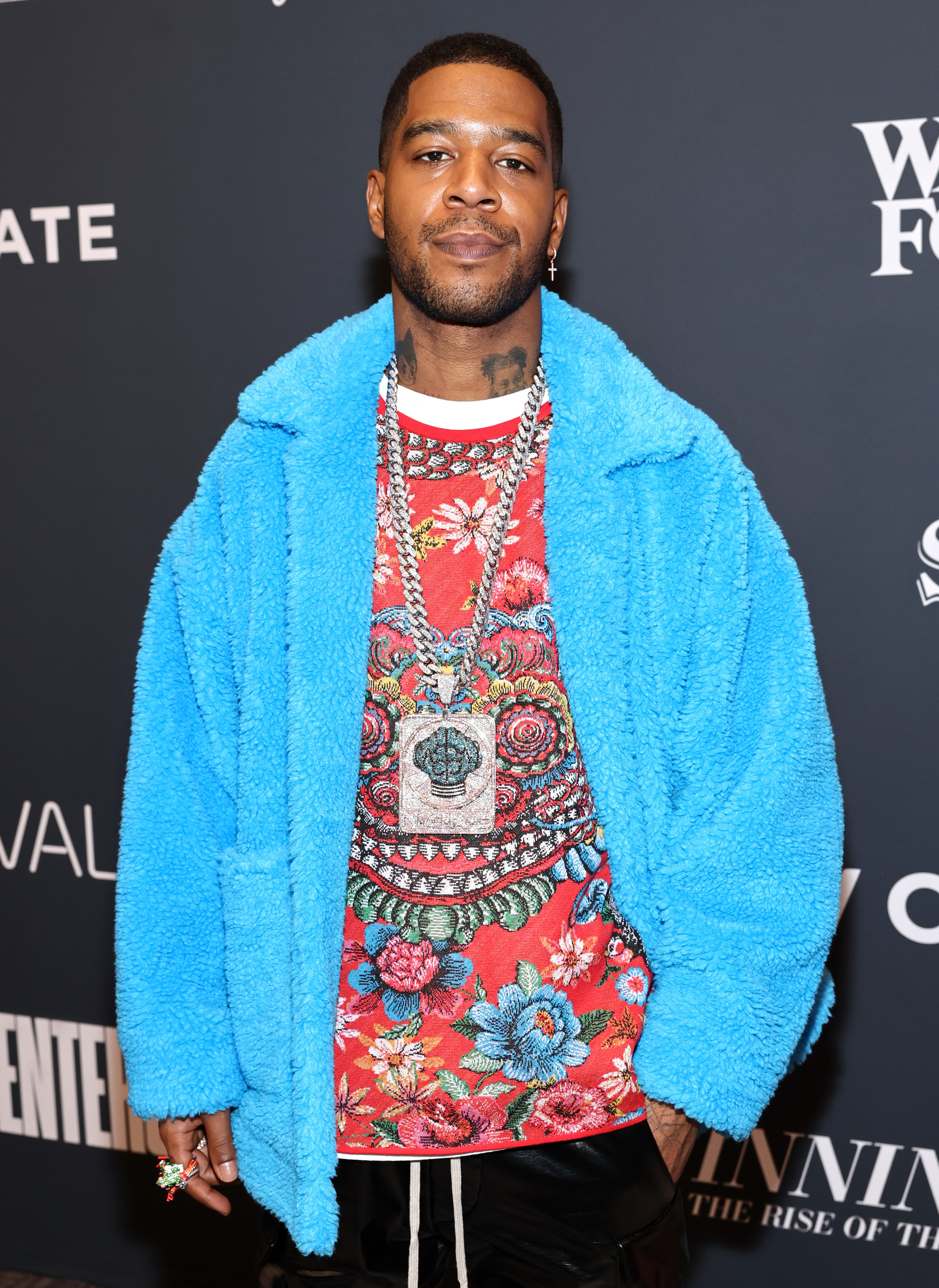 Jeweler: Jacob and Co. 
Back in October, the first Joopiter auction kicked off. The lot included an impressive assortment of over 52 items from Pharrell's personal collection that spanned across his historic career, but the pieces from his iconic jewelry collection were what everyone had their eyes on. The N.E.R.D. character pendant from 2005 even sold for over $2 million. Now, we know where at least one of the pendants ended up. Not long after the auction's conclusion, Kid Cudi was seen rocking the white gold N.E.R.D. brain logo pendant at the Critics Choice Association's 5th Annual Celebration of Black Cinema and Television. Originally crafted by Jacob the Jeweler back in 2005 the piece is constructed out of 14-karat two-tone white gold with blue, black, and natural light pink diamonds. According to Joopiter's site, the listing closed at $725,000. Not a bad price for someone like Cudi to own a piece of hip-hop history. Plus, it's cool to see him getting some wear out of it instead of just preserving it in a case. As Joopiter's Instagram page put it, this was an "energy transfer."
Jeweler: Gabby Elan
J Balvin loves himself some custom jewelry. It feels like the Latin superstar is getting some new ice delivered to him weekly at this point. So, it should come as no surprise to see him pop up on this list. In December, he decided to link back up with New York City's Gabby Elan for a new grill. This particular grill will cover his front four bottom teeth with a black enamel Batman logo outlined in diamonds. The mouthpiece is fairly simplistic by J Balvin's standards. Just compare it to this insane full set of diamond grills complete with multicolored, kite-shaped stones or this enamel set hand painted to look like a cloudy blue sky. Balvin certainly has a case for the best grill collection in the game.
Jeweler: Jason of Beverly Hills
For professional football players, one of the coolest perks is getting to see themselves added to the iconic Madden video game franchise. But for some of the biggest NFL superstars, it isn't enough to just be playable in the game, they are striving for that coveted 99 overall rating. In more recent years, Madden has made sure to highlight this accomplishment by unveiling its 99 Club and even giving the select few players special mementos to mark the achievement. One of the most recent examples of this is the custom chain gifted to Kansas City Chiefs tight end Travis Kelce. Crafted by Jason of Beverly Hills, the circular, gold "99" pendant covered in diamonds hangs from a gold rope chain. This marks the third straight year that Jason of Beverly Hills designed these special edition chains. The jeweler spoke to Cassius Life about the partnership back in 2020 saying, "We created a diamond pendant that players would be proud to wear while celebrating their on-field accomplishments. They reached a level that not many people are able to reach, and the design must tell that story."
Jeweler: Eliantte
Latto had an amazing 2022, thanks in large part to her breakout hit "Big Energy." So, it was only right that she decided to celebrate her big year with some new ice. Celebrating her 24th birthday, Latto could be seen rocking a brand new diamond chain made by Eliantte. The necklace was made of various pear-shaped stones connected by circular links that each feature two additional stones at the center. This elegant piece is far from Latto's first big jewelry purchase. Ever see her slot machine pendant from Icebox? Expect Latto to continue to add to her collection even more throughout the new year.