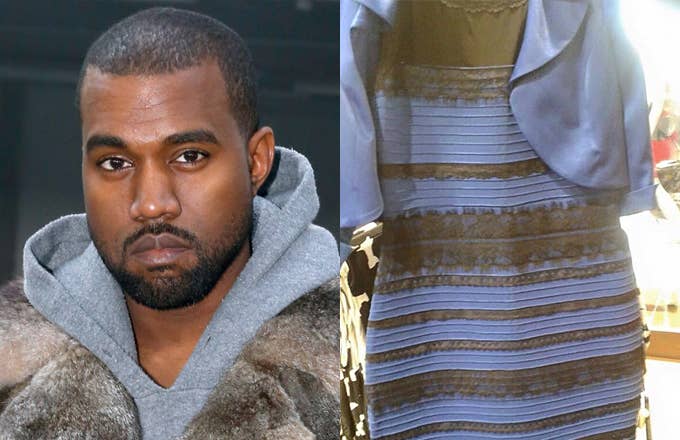 Kim Kardashian may have broken the Internet, but #TheDress has ended humanity.
BuzzFeed attempted to crowdsource opinion but it turned out their readers were probably wrong.
1.
Thankfully Kanye West (via Kim Kardashian's Twitter) has sought to end the debate.
Can we can all stop talking about it now?
3.