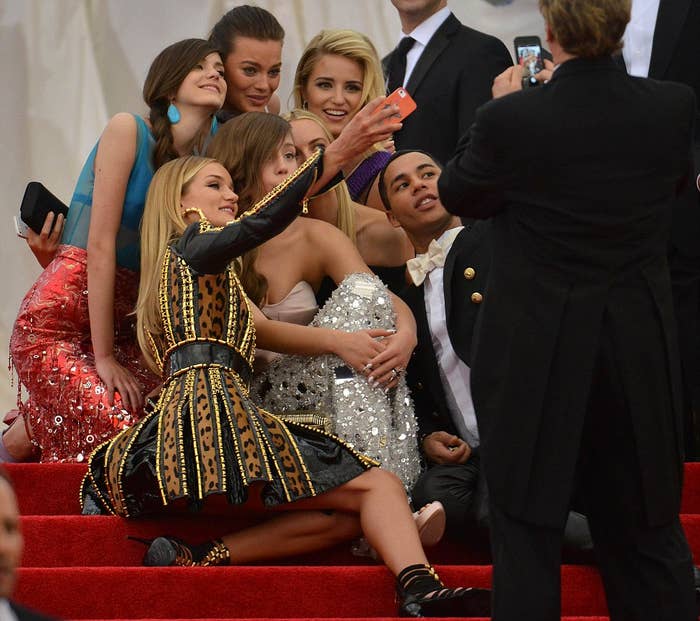 This just in: The 2015 Met Gala is prohibiting attendees from taking selfies. Sucks for you, Kim K.
According to Page Six, the Metropolitan Museum of Art, along with Vogue's editor in chief Anna Wintour, is banning the use of all camera phones as well as the use of social media during Monday's fundraiser.
Sources told the publication that "It has solely to do with guests' security and enjoyment of the event."
Hmmm. It makes sense, but we can't help but think it has a lot to do with Wintour's public disdain for selfies.
Either way, we're sure your Instagram feeds will still be flooded by celebrities showing off their Met Gala threads next week. They'll just have to take the shots before hitting the red carpet.