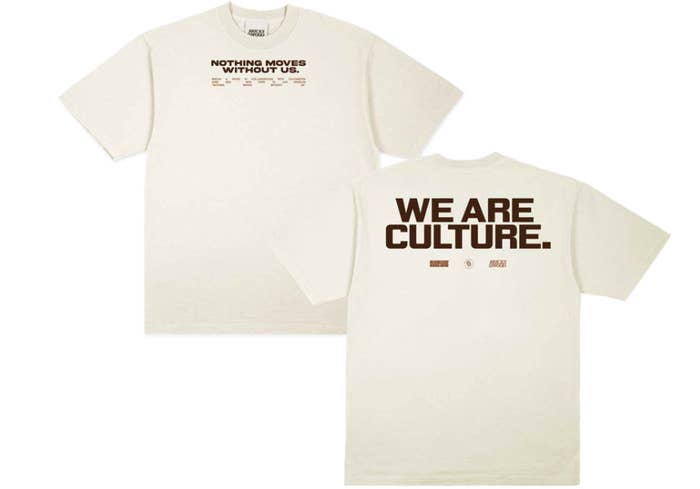 Bricks & Wood is headed to CultureCon.
The Los Angeles-based streetwear brand teamed up with the convention on its first-ever limited edition merch. Titled "We Are Culture & Nothing Moves Without Us," the collaborative T-shirt design is presented in the color cream with the aforementioned slogans emblazoned on the front and the back.
"We're so excited to partner with Bricks & Wood for the official CultureCon LA T-shirt," said Michael Oloyede, art and editorial director for the annual convention. "CultureCon and Bricks & Wood share a commitment to uplifting the community and championing diverse creatives so this partnership is the definition of true alignment and collaboration."
The Bricks & Wood tees will be available June 17 at CultureCon LA in Rolling Greens Mateo. Established by the Creative Collective NYC, CultureCon is billed as the biggest homecoming for creatives and young professionals of color. The event offers everything from workshops and exclusive parties to pop-ups and job fairs.
You can learn more about CultureCon here.