Jordan Brand Reveals New Collaboration With Nina Chanel Abney Celebrating Black Excellence
Jordan Brand has teamed up with Nina Chanel Abney to release an exclusive capsule collection and Air Jordan 2 that reflects that artist's style.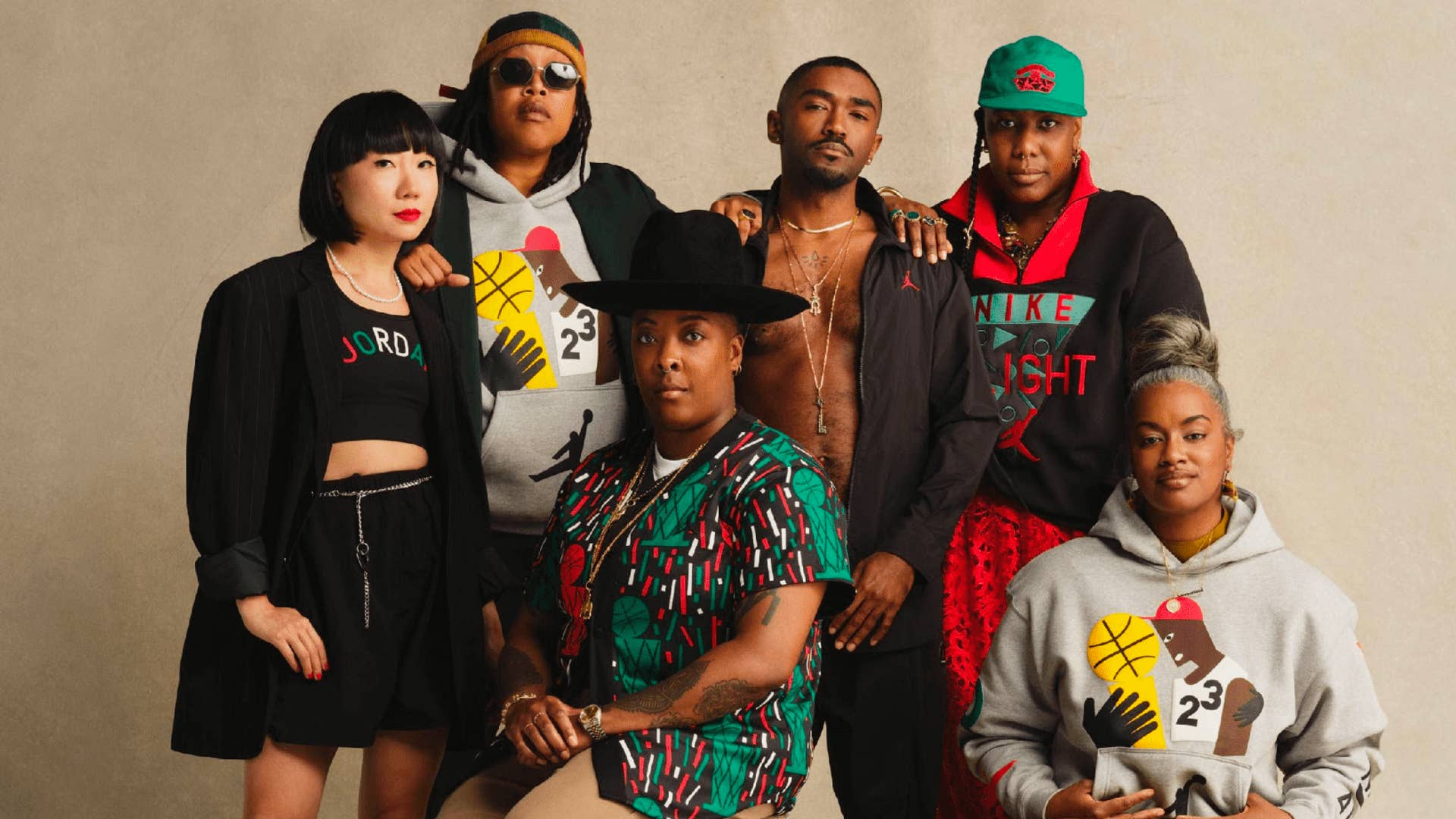 Publicist
Black excellence deserves to be celebrated all year round, not just during Black History Month, and Jordan Brand is staying true to that belief by teaming up with artist Nina Chanel Abney to release their exclusive capsule collection highlighting family, culture, and sneakers.
Included in the collection are unique Nina Chanel Abney x Jordan Brand hoodies, tops, pants, t-shirts, and special Air Jordan 2 high and low that feature Abney's artistic touch. When speaking about her inspiration behind the design, Nina explained that she wanted to put her own spin on the iconic silhouette to make it stand out.
"I don't like to follow rules," she said in a statement. "That's where I say that my work is undefinable in the sense where anything could be for anyone. It's not necessarily gendered or for a certain age; you just put your own spin on it. I say I'm undefinable because I do what I want."
Jordan Brand Women's GM Andrea Perez added that this capsule collection reflects the boundary-breaking nature of art and the places the brand is striving toward reaching.
"No one understands the power, relevance, and reach of basketball culture more than Nina Chanel Abney, as she is a living embodiment of its legacy. This collaboration is as much about the design of an idea as it is about the product," Perez said. "While much of the work we do at Jordan Brand is to prepare the now and next generation for their futures, we're doing so by expanding the reach of the Jumpman so that it can ultimately be a symbol for what it means to break boundaries while building bridges."
The Nina Chanel Abney x Jordan Brand collection will be hitting the SNKRS app and select global retailers on July 8. Check out some of the pieces included in the collection below.