The Weeknd has launched his third merch release since the year began, further cementing his presence in the music/fashion realm. XO partnered with fan artists earlier this year, who delivered a surreal depiction of the Weeknd's musical projects in a limited collection. In the most recent collaboration, the singer has teamed up with budding streetwear designer Warren Lotas to deliver a hybrid of metal motifs and XO branding.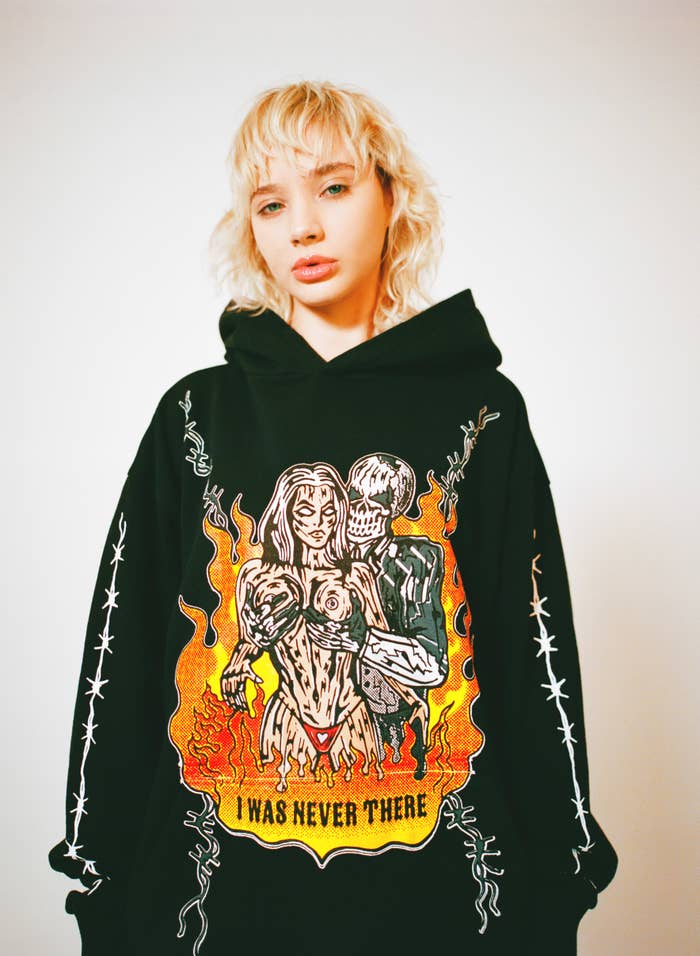 The nine-piece collection, which includes t-shirts, longsleeves, hoodies, a crewneck sweatshirt, a denim jacket, and a bomber, maintains signature XO imagery as well as the fiery graphics for which Lotas is known. 
In addition to the lookbook photos shot ahead of the release, Lotas and XO commissioned a video directed by Nick Walker in which the designer believes he's meeting with the Weeknd for the first time, but instead engages in a heated exchange with Sopranos actor Tony Sirico.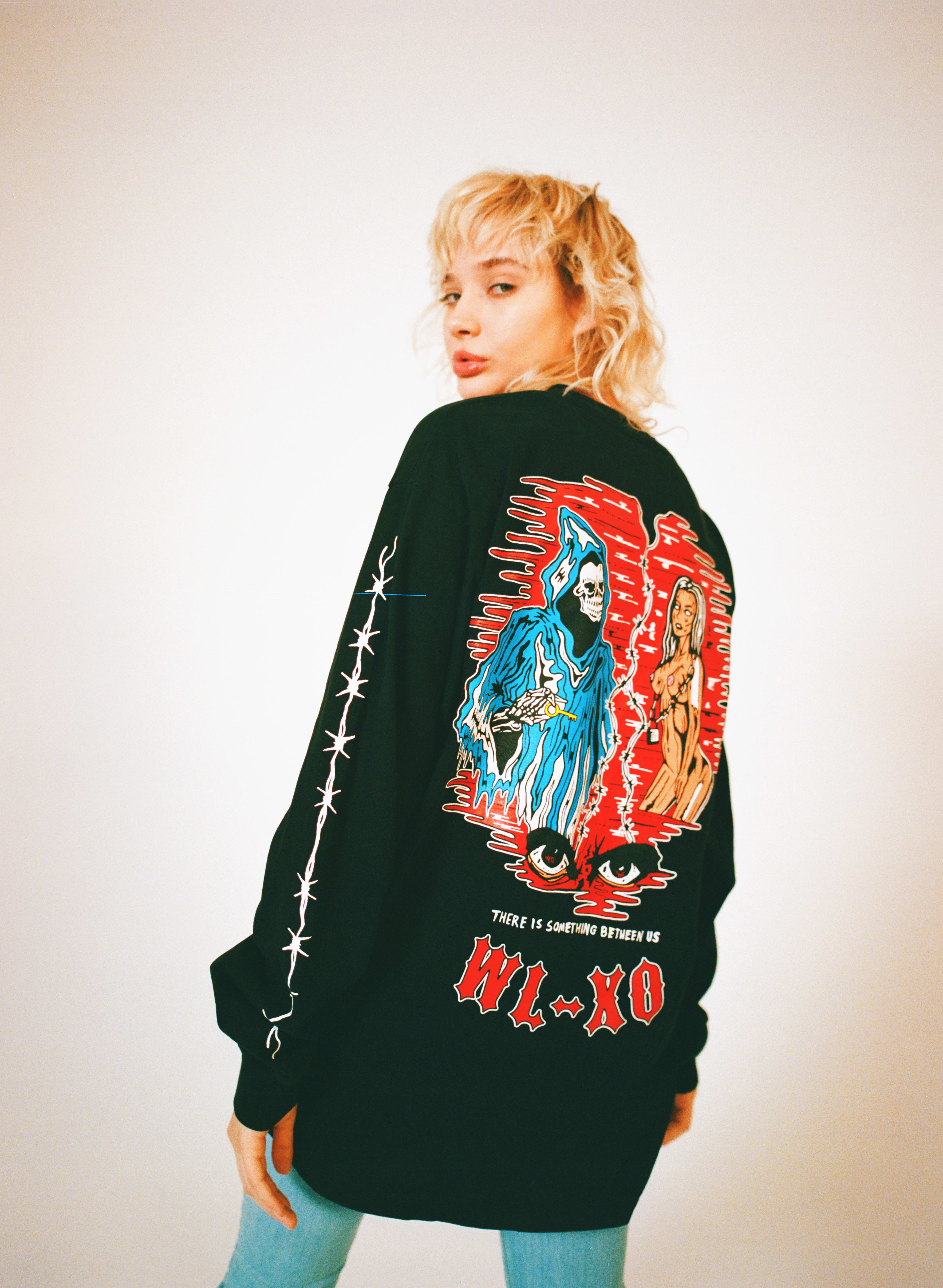 Upon sitting down to discuss the collaboration with the famed singer, Lotas asks Sirico what he thinks of the preliminary designs he had sent over. Sirico then conveys that he believes the designs "could kill a career." As tensions begin to escalate between the two, Lotas informs Sirico that the merch is expected to drop on Sunday, before shaking hands and angrily walking away.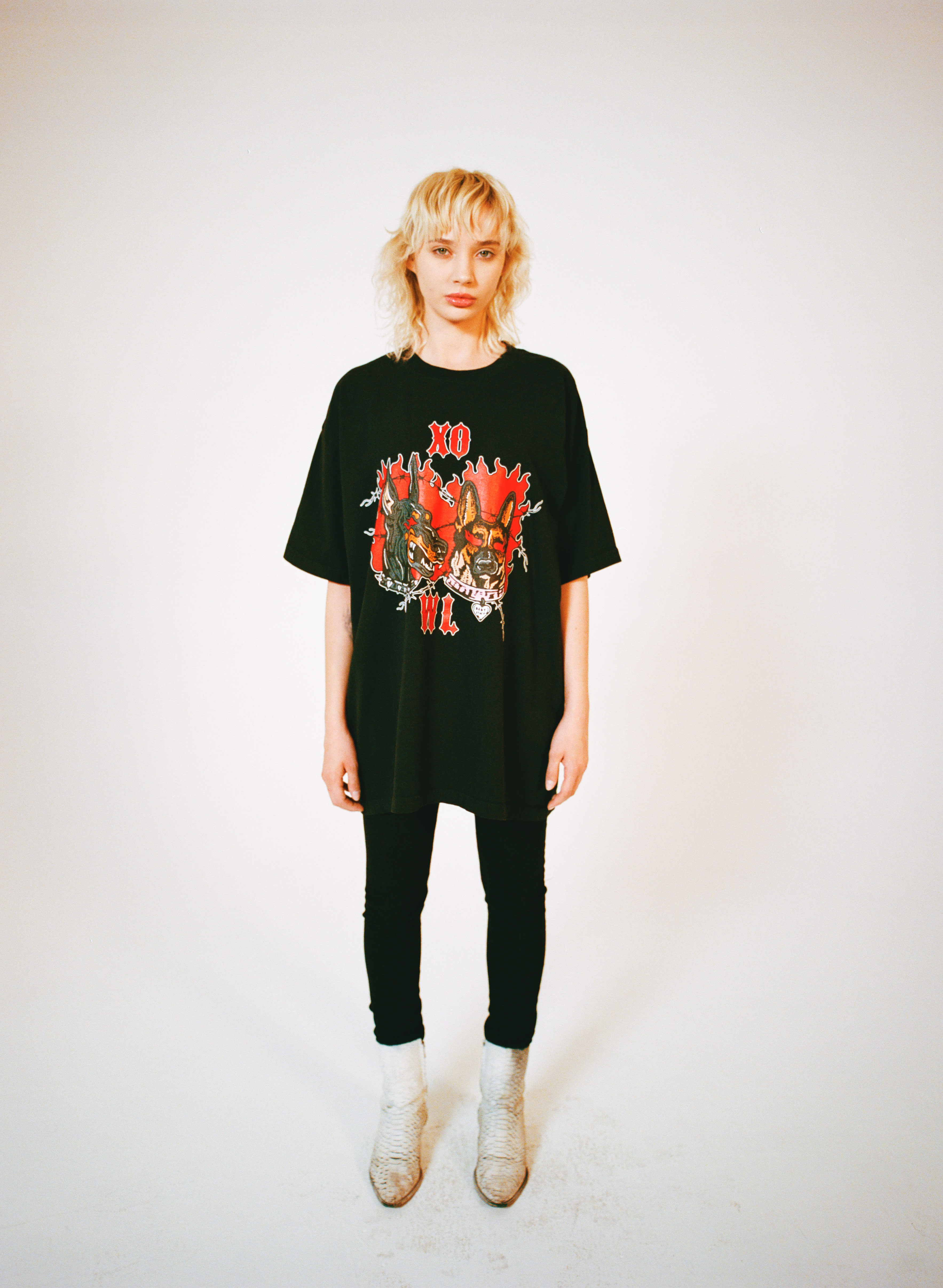 The Weeknd is currently working on his new album Chapter VI, which would explain the influx of merchandise releases. The upcoming release will be the first full-length follow up to his Grammy nominated album Starboy, and thus has been widely anticipated.