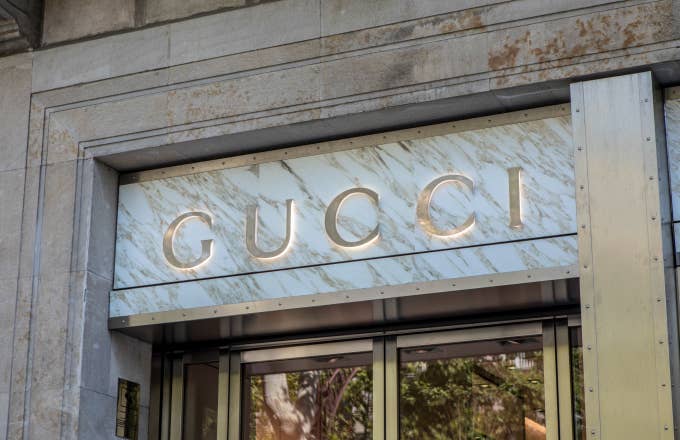 Following his appointment to the helm of Gucci in 2015, Alessandro Michele spearheaded the most effective brand revival of the past decade. Gucci's collections had become predictable and prosaic under Michele's predecessor Frida Giannini, who lead the brand's creative for eight years. Thus when Michele took the reins, he realized his curated maximalist vision, pulling a hybrid of references from streetwear to English royalty. 
The designer's keen use of color and eye for detail helped Gucci reclaim its popularity among fashion critics, who applauded the brand's appointment of such a visionary creative director. 
However, in 2018, a scandal befell the acclaimed Italian fashion house, after the brand sent a turtleneck down the runway that resembled blackface. In response, hosts of celebrities and influencers vowed to stop supporting the brand and criticized them for a lack of consideration for people of color.
Although Gucci has implemented measures to promote racial diversity within its ranks, the brand's parent company Kering released its quarterly sales numbers and it appears as though Gucci's growth, while still impressive, has stunted. 
According to Kering's announcement, Gucci recorded €2.3 billion (around $2.58 billion in U.S. currency) in sales, up 20 percent from a year earlier. However, according to Business of Fashion, the pace of growth marks a descent from the year prior, when the brand experienced a 49 percent increase in sales. Saint Laurent and Balenciaga also experienced considerable sales growth, although those brands continue to trail Gucci. 
When asked about the report, Kering's chief financial officer Jean-Marc Duplaix rejected the notion that the blackface scandal played a determining role in Gucci's sales. Per Business of Fashion, "He dismissed the idea that backlash against a balaclava sweater widely criticized for resembling blackface had hurt sales."
Despite the dismissal, it's worth noting that the balaclava sweater prompted rapper T.I. to start a Gucci boycott, which created waves throughout the industry. 50 Cent posted a video of himself burning his Gucci clothing, and Soulja Boy covered up the forehead tattoo that was once an ode to the brand. 
Gucci has spearheaded a comprehensive effort to embed cultural and racial diversity into the brand's ranks and initiatives. In addition to a scholarship fund, Gucci has implemented strategies to launch community and global exchange programs, and onboard directors tasked with promoting diversity. 
Whether Gucci's sales were concretely linked to the blackface scandal remains unknown; however, the backlash Gucci received and the initiatives it has since spearheaded to rectify the lack of diversity may signal a shift in awareness.