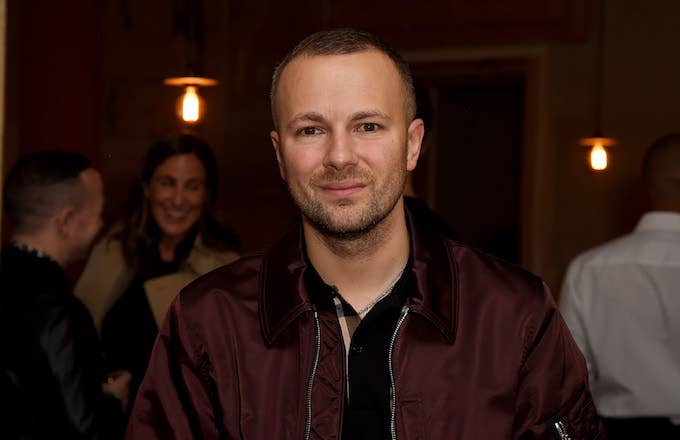 Gosha Rubchinskiy, the 34-year-old Russian fashion designer, was accused of exchanging provocative texts with a 16-year-old after conversations between the two surfaced online. The screenshots show Gosha asking the boy to send images of himself, urging him to take the photos in the bathroom to prevent his parents from finding out. The conversations allegedly took place on several platforms, initiating on Instagram direct message and moving to WhatsApp and FaceTime. In response to the allegations, Gosha's team sent Hypebeast the following statement: 
This was a street casting for a look book shoot. The person sent a direct mail to us asking to be considered for the casting. This happens all the time. We have been doing street casting for shows and look books for many years now. We will be going to London to cast the look book next week. Gosha did a face time with him and then he asked for a photo to have on file with all the others. The person said he wasn't alone and couldn't take photo so Gosha suggested he just quickly goes to the bathroom and take a quick photo on the mirror, so he could show the rest of the team and have it on file. This exchange as depicted on the Instagram post of Supreme leaks news has been altered and taken out of context. It is clear there has been modifications and deletions to make it look bad where in fact it was a simple request for a photo to facilitate the street casting. The person started contacting us very often demanding an answer about the casting and became a bit weird. So Gosha blocked him and we think this is why the person is trying to make Gosha look bad, and turn what was a totally innocent street casting look something that it was not. We have been doing such direct street casting for ten years and we have never had such a problem, therefore this is invalid." 
Jan Silfverling, who reportedly put forth the allegations, initially reached out to High Fashion Talk Group, a Facebook group dedicated to bringing together fashion-enthusiasts. The administrators of the page posted screenshots of the alleged exchange between Gosha and Silfverling. As outlined in the fashion designer's statement, Gosha has alleged that he intended on casting Silfverling for an upcoming lookbook campaign, and maintains that the exchange was not sexual. 
Diet Prada, the fashion news outlet responsible for broadcasting Stefano Gabanna's lewd comments towards China, noted that although the age of consent in Russia is 16, possession of nude or provocative photos of anyone under-18 is considered child pornography worldwide. 
Rubchinskiy initially gained notoriety in the fashion world after launching his eponymous brand in 2008. Since then, with the help of Comme des Garçons president Adrian Joffe, he has become one of street style's household names. 
This story is developing, please check back for updates.