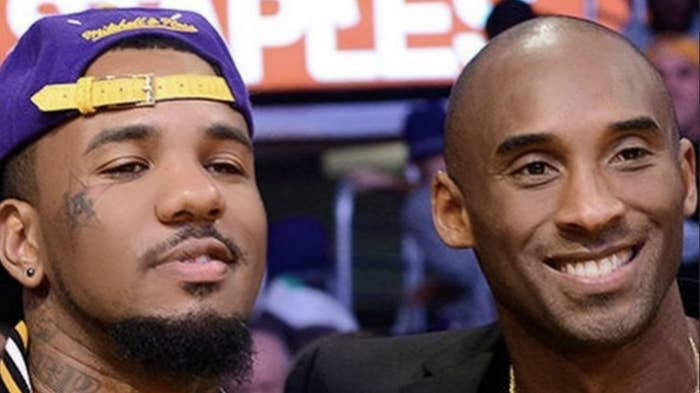 As a Los Angeles legend himself, The Game decided to pay homage to Kobe Bryant by getting a tattoo dedicated to the Lakers icon on his face. 
On Wednesday, the rapper took to Instagram, where he shared shots of him getting tatted as well as the finished product. For his latest tattoo, The Game blended Byrant's signature with his original jersey number, no. 8. The number is notably flipped on its side so that it morphs into the signature better, as well as represents the infinity symbol. Game captioned the image with a word that perhaps best encapsulates the meaning of his fresh ink.
"F O R E V E R," The Game wrote.
The Game is the latest rapper/entertainer to get ink inspired by Bean. On Tuesday, 2 Chainz revealed that he got the no. 2 tattooed on one leg and 4 inked on the other. Together, they create Kobe's no. 24 jersey.
"Thank you @tat2nene #24 #longlivebean," 2 Chainz wrote. 
Also, current Lakers LeBron James and Anthony Davis got tattoos to pay homage to Kobe, as well as Odell Beckham, Jr.