Ruffles, the official chip of the Toronto Raptors and the NBA, has teamed up with Toronto designer Spencer Badu to launch the Cut Different Collection: a limited-edition line of premium Raptors gear.
The collection features three original pieces—a jacket, t-shirt, and toque—each taking inspiration from Spencer's traditional workwear style and the Ruffles brand's famous look.
It's a unique collaboration between three strong brands that are synonymous for celebrating what makes them unique. That's the original idea that spawned this capsule from Badu.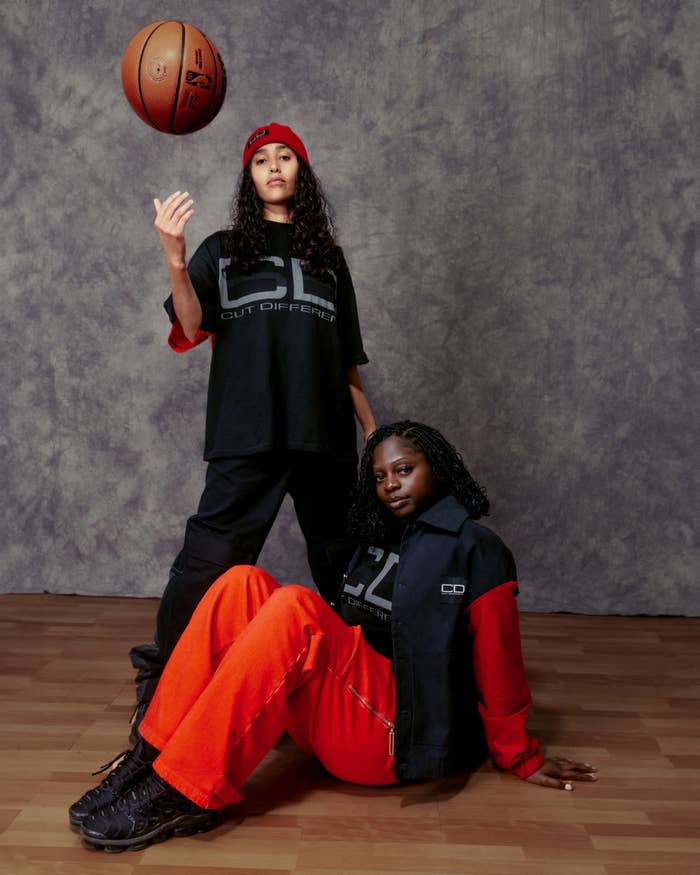 "Cut Different is about taking unconventional and unexpected approaches to all aspects of design," Badu says. "I wanted to use the Cut Different theme and portray that in the different details: the stitches, the pockets, the seams. It's really a celebration of our differences."
The Ghanaian-Canadian designer adds: "There is a commonality in those differences—that's what brings us together."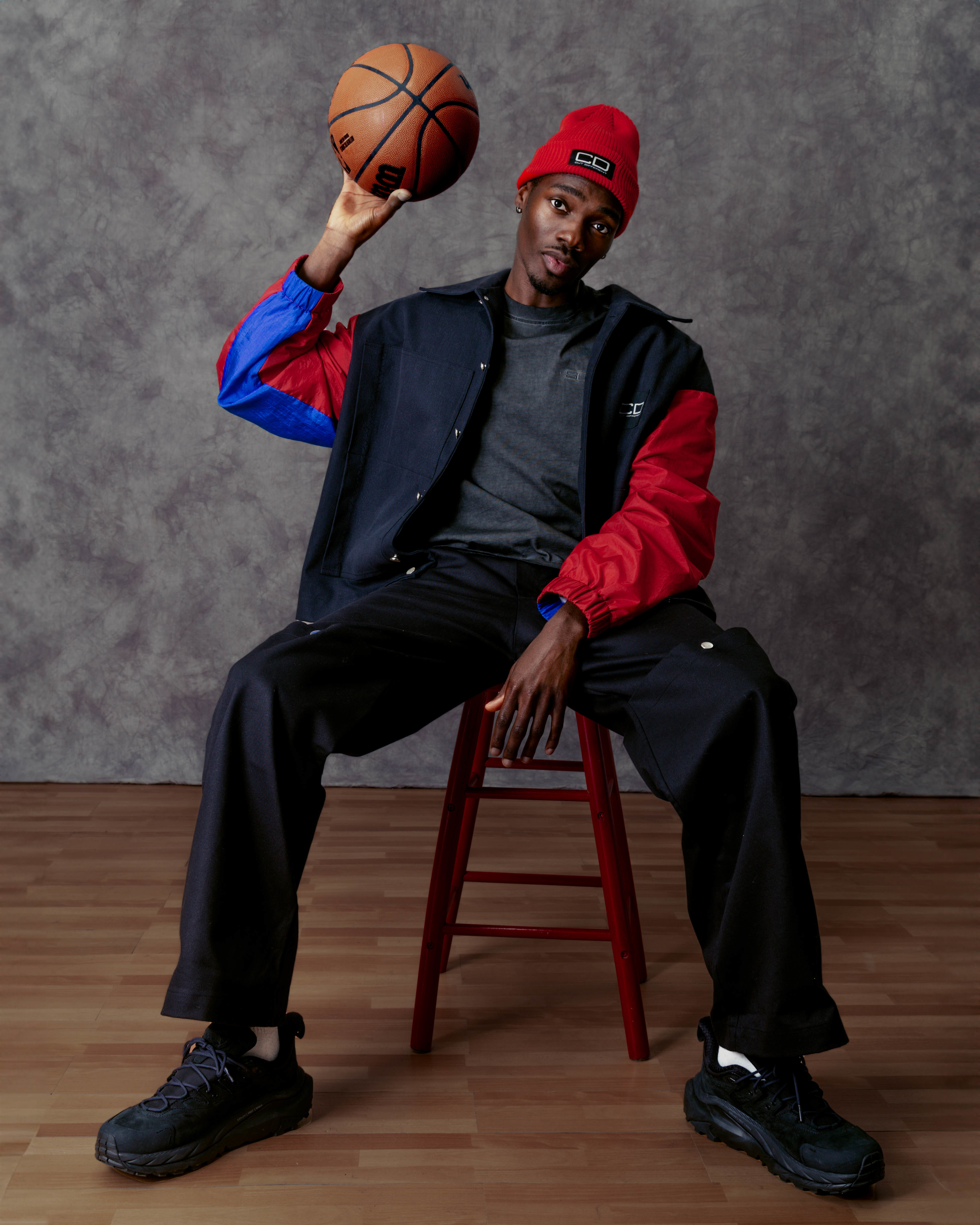 Badu was inspired by youthful rebellion, working with clear references from the '90s & early 2000s. There's a juxtaposition of cross-cultural elements resulting in bold shapes, intentional use of colour, and an ongoing curiosity to challenge garment construction.
Spencer Badu merges the We The North work hard mentality with the Raptors 90's beginnings and Ruffles ridges to create the Spencer Badu Cut Different Jacket. It features a deconstructed twill and nylon fabric base, detailed button closures, and Custom Cut Different satin lining. Cut to a relaxed fit with a waist length.
The Spencer Badu double layered t-shirt is crafted from cotton with an asymmetrical cut out, tonal ridged zig-zag stitching, and detailed with a ribbed crew neckline. Cut to a boxy fit.
Cut Different Toque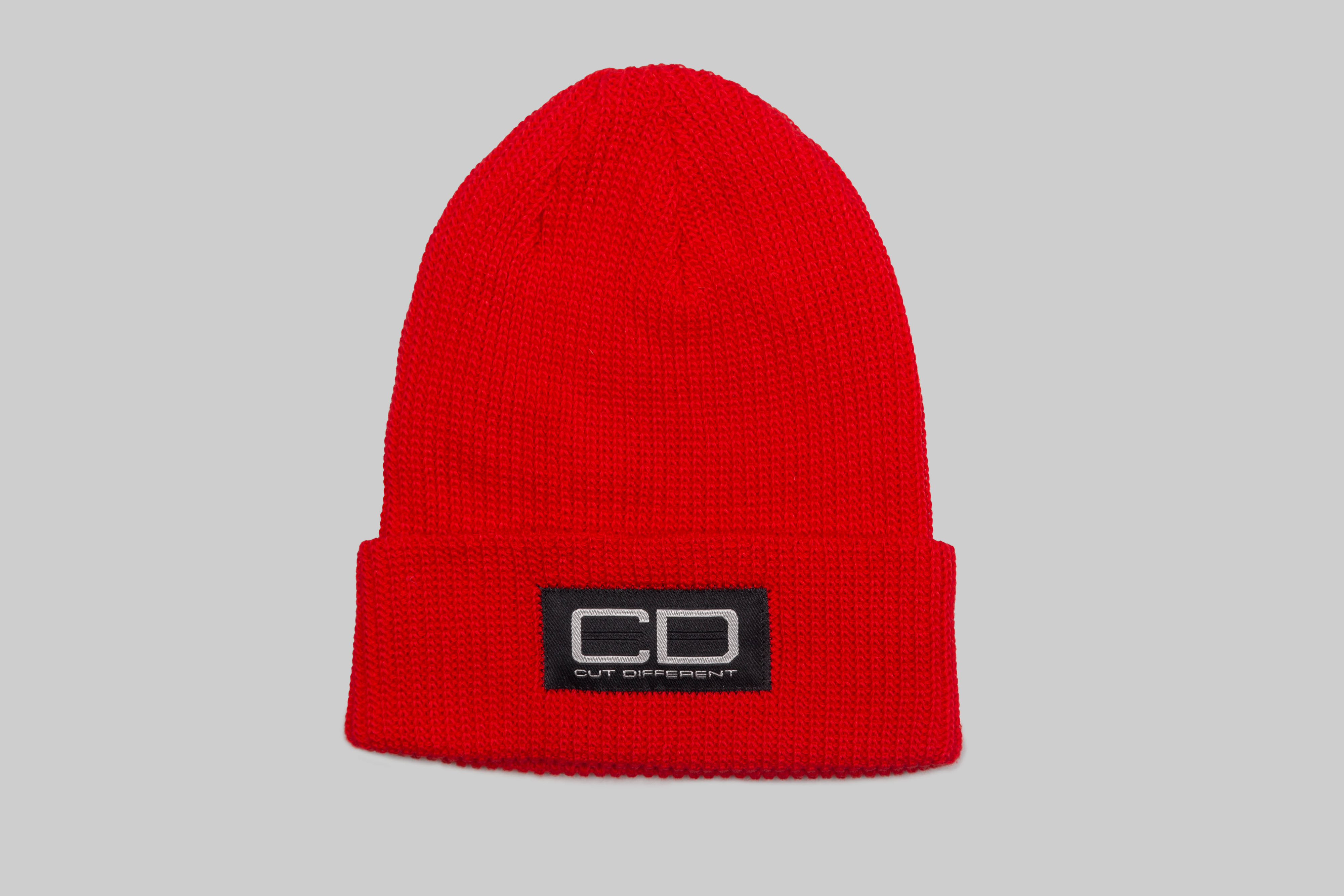 The Spencer Badu 100 per cent wool knit red beanie has zig-zag stitching, upturned edge, and ribbed detailing.
Raps fans will be able to visit cutdifferent.ca until December 1 to enter for a chance to win a piece from this exciting new drop. Fans can enter daily to increase their chance to win in the weekly draws for the toques and t-shirts, and then the with a grand prize draw for the jacket.