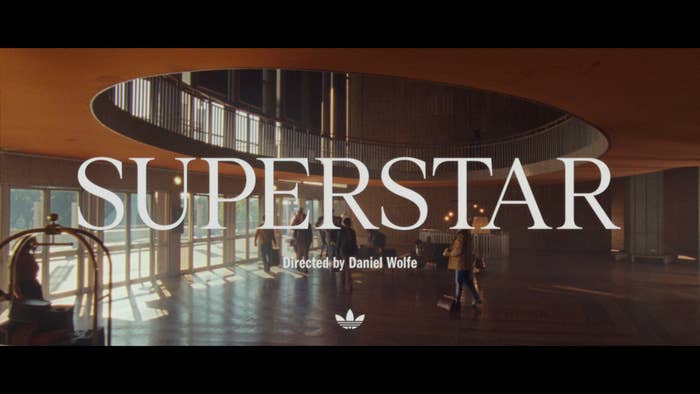 There might not be a more iconic and identifiable look in sports and fashion than adidas' Three Stripes. To celebrate and recognize over 50 years since the world was introduced to the indelible Trefoil, adidas Originals is launching a new Global brand platform We Gave The World an Original. You Gave Us a Thousand Back.
adidas Originals are pioneers in sport and culture. To mark this new chapter in the enduring legacy of the Trefoil, adidas Originals is releasing three films shot by three creative pioneers, along with a selection of stills arranged in triptychs.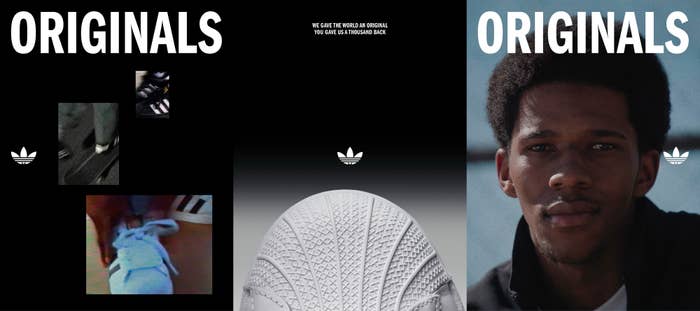 Each of the three stories captures a pivotal moment of the Three Stripes—the Superstar, the Gazelle, and the Samba. Each film and set of images spotlights a different silhouette, with the Trefoil's history interwoven with the ways in which these iconic styles, born in sport, have been embraced, reinterpreted, and adopted by culture—over and over again.
From director and founder of LoveSong production studio, Daniel Wolfe, comes The Superstar. Born on the basketball courts and made iconic by hip-hop, The Superstar changed the game with its classic leather silhouette and shell toe. Run-D.M.C. make an appearance in the video.
adidas Originals/Daniel Wolfe
Will Dohrn tells the story of The Gazelle, which made its mark in skate parks and racing podiums with a lightweight classic suede upper and gum sole. Dohrn goes off the beaten path to do the The Gazelle justice, bringing skateboard pros Mike Arnold and Miles Silvas along for the unique ride.
adidas Originals/Will Dohrn
Celebrated visual artist Justyna Obasi perfectly captures the supernatural reach of The Samba, which came from humble beginnings on the soccer pitch to travelling the globe and beyond as a true innovator in performance and style. Over time, The Samba's low-profile silhouette and gum sole has taken on even greater cultural signifance beyond sport.
adidas Originals/Justyna Obasi
The triptych stills also feature friends of the brand that have helped tell the story along the way, such as Zinedine Zidane, David Beckham, Jenna Ortega, Pusha T, and Karena Evans.
Three Stripes. Three signature icons. Three films. A thousand Originals. Click here for more info.