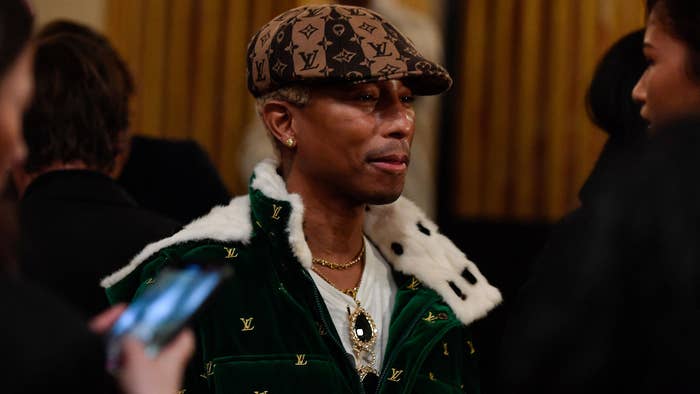 The time has come.
Louis Vuitton's Men's Spring/Summer 2024 Collection by Pharrell is debuting live from the Pont Neuf in Paris. You can stream it below.
Some new Clipse also premiered at the show, seemingly featuring a Jim Jones diss.
On Feb. 14, LVMH announced Pharrell as its new men's creative director. In the announcement, Pietro Beccari, Louis Vuitton's Chairman and CEO, said, "I am glad to welcome Pharrell back home, after our collaborations in 2004 and 2008 for Louis Vuitton, as our new Men's Creative Director. His creative vision beyond fashion will undoubtedly lead Louis Vuitton towards a new and very exciting chapter."
Recently, Rihanna and her pregnancy bump starred in a new Louis Vuitton campaign that Pharrell was behind, displayed as a giant billboard that went up on the river side of the Musée d'Orsay in Paris.
Pharrell spoke to the New York Times about his appointment, explaining what it means to work at his desk in the corporate office in Paris. "I pinch myself every day," he said. "This is the equivalent of a castle to me. I mean, the Seine River right there — it's like the moat."
"I'm a Black man — they have given this appointment to a Black man," he continued. "This is the crown jewel of the LVMH portfolio. It's everything, and I was appointed to rule in this position. So No. 1, a ruler of a position is usually like a king. But a ruler of this position for me is a perpetual student. It's what I intend to be."
In 2018, Virgil Abloh was hired for the same position before his unexpected passing from a private battle with cancer in 2021.