Bandage Dresses to Balenciaga: A Look at Kim Kardashian's Style Evolution
From Herve Leger bandage dresses to becoming an ambassador for Balenciaga, here is a look at Kim Kardashian's style evolution throughout the years.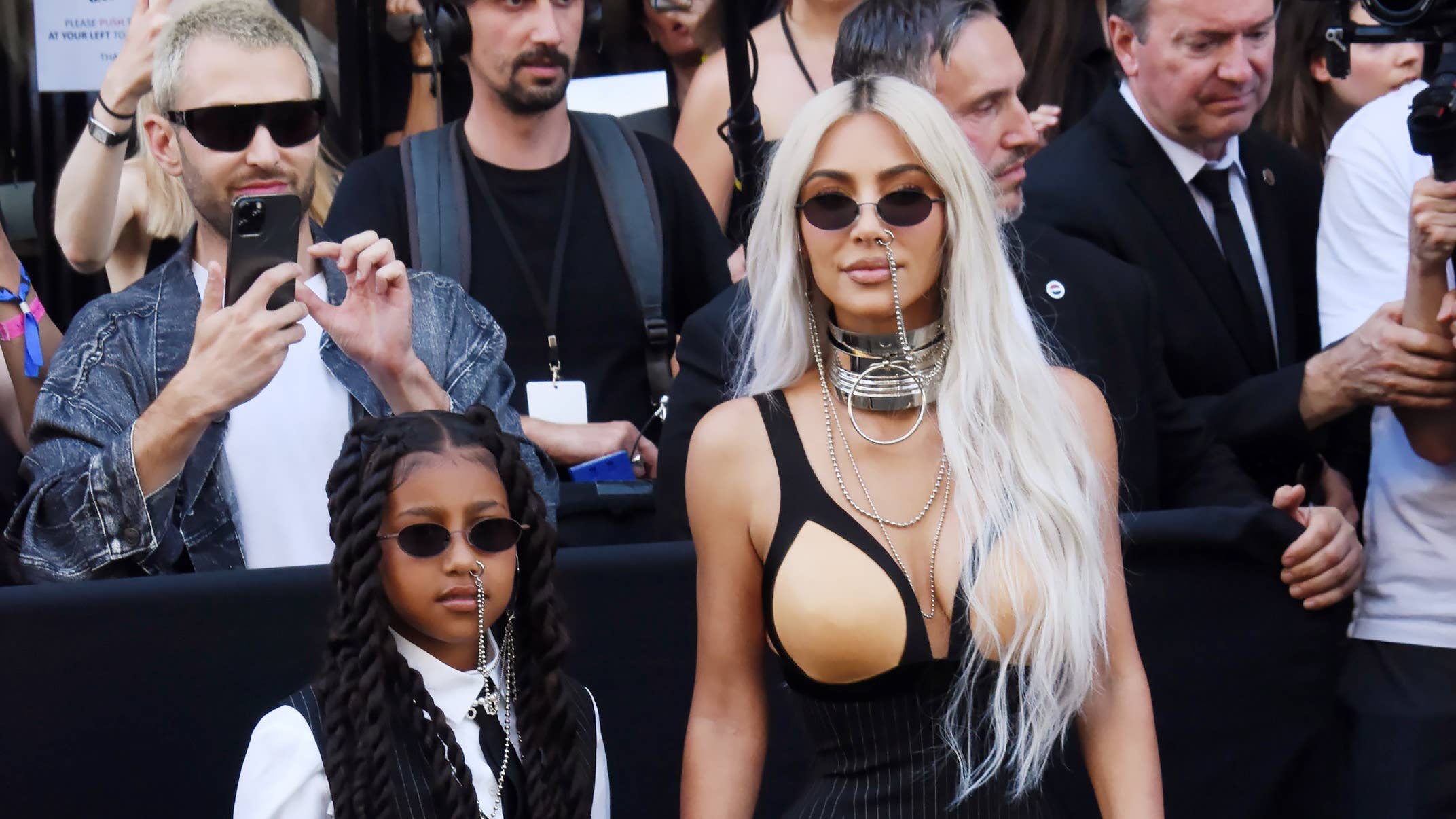 Getty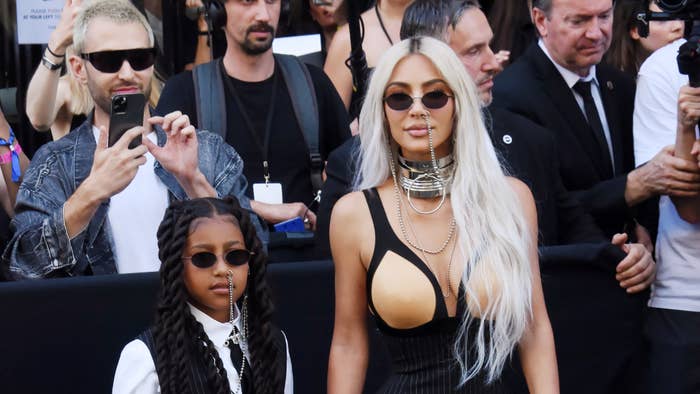 During Paris Fashion Week back in March, Kim Kardashian showed up to the Balenciaga show wrapped in yellow tape from head to toe. The body-hugging outfit made "sticky-tape-y" sounds as Kardashian walked around the event, per NYT's Vanessa Friedman. The unconventional outfit caused quite a stir on social media, with many noting the lengths that Kardashian would go to in order to turn heads. Although the fit appeared visibly uncomfortable, it proved that the SKIMS founder isn't afraid to sacrifice comfort to make a statement. 
Nowadays, it's common to see Kardashian taking these types of unconventional fashion risks. But it wasn't always like that. Over the years, her wardrobe has undergone some major changes. Clothing staples like Juicy Couture sweatsuits, which she rocked in the early 2000s, have been replaced by Yeezy Season sweatsuits and Balenciaga gowns that are much more fashion forward. 
Her style took its biggest turn after she started dating Kanye West in 2012. While accepting her Fashion Icon award at the PCAs back in December 2021, Kardashian made sure to give a special shoutout to Ye for his influence on her wardrobe. She added that he introduced her to a handful of well-known designers like Thierry Mugler and Olivier Rousteing, who in the past probably wouldn't have taken her seriously without a push from him. 
Hate it or love it, Kardashian's influence is undeniable. The reality star's SKIMS brand has become a billion-dollar empire. In February, she was tapped by Balenciaga's Demna to star in the brand's latest campaign. She's cemented herself as a modern-day fashion icon. Take a closer look at Kardashian's evolution below.
She Loved Hervé Leger
She Played With Color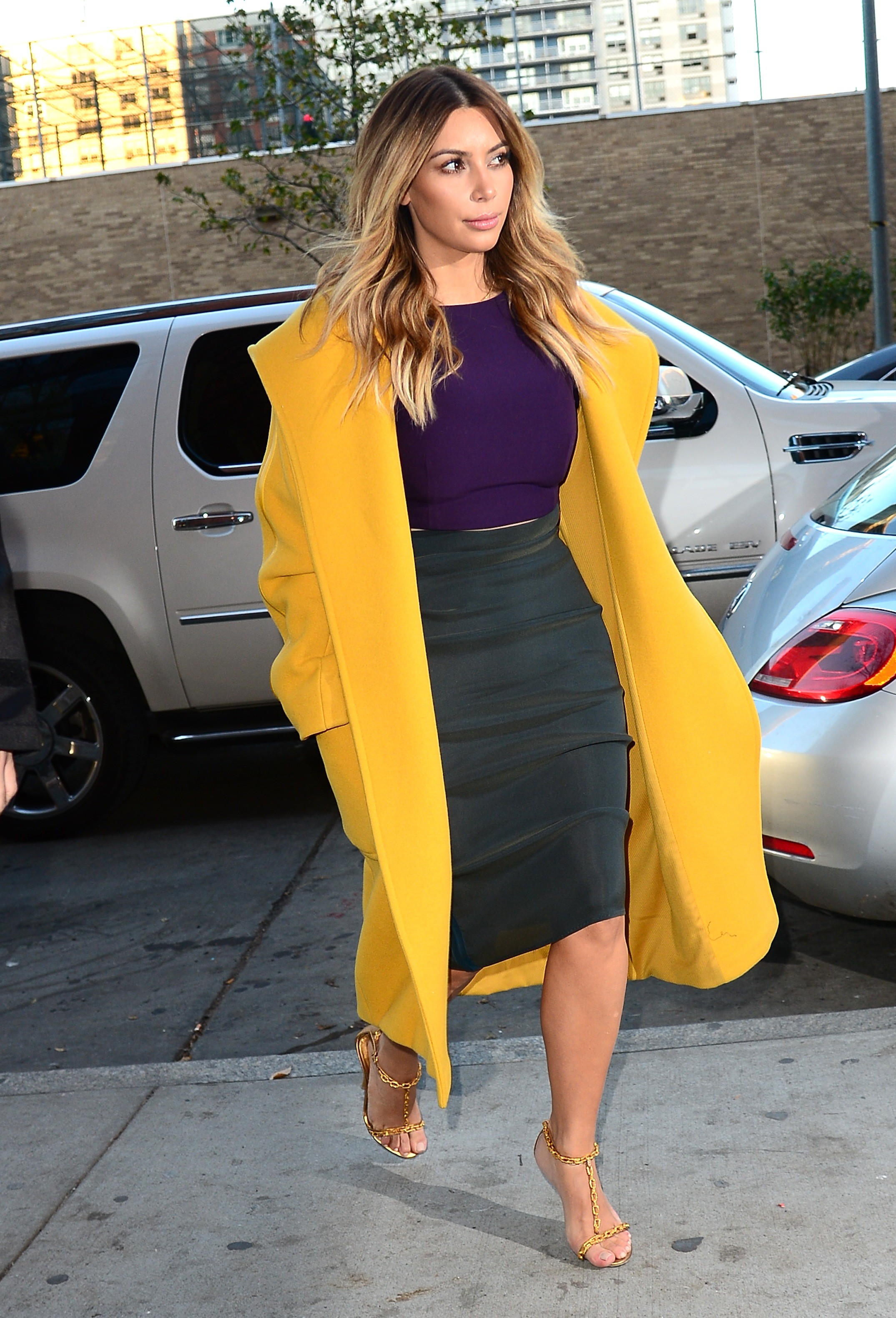 She Broke Hearts in Valentino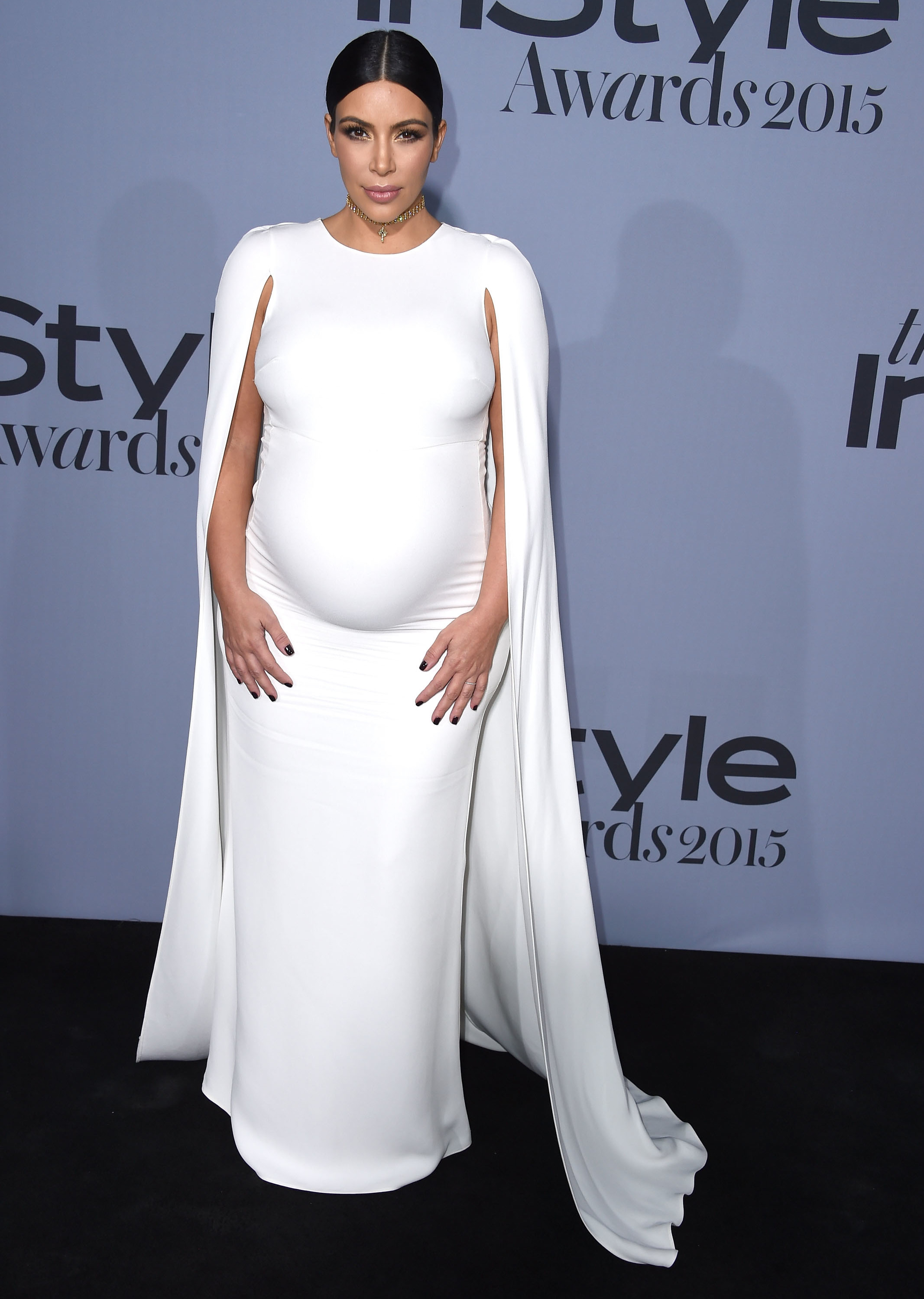 Galliano to the VMAs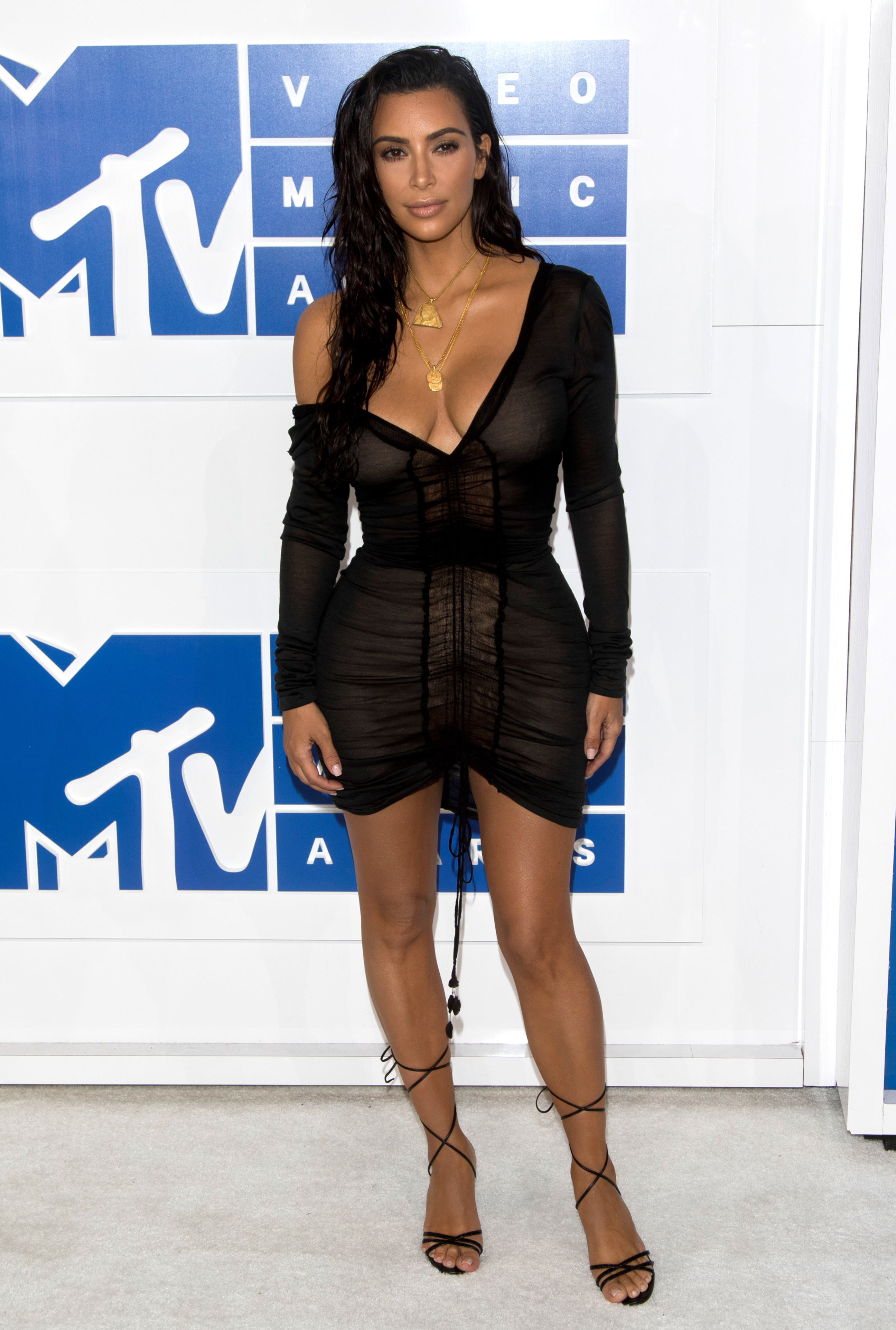 Outing: Nights in LA

When: 2017
Another classic Balmain moment for Kardashian. What's great about the SKIMS founder's style is that she doesn't always do too much. The semi translucent skirt is showstopping with rhinestones and a slit. It's only right that she paired the look with a white crop top and absolutely no jewelry. Around this time, Kardashian rocked longer hair, styled by Chris Appleton, which added some razzle-dazzle to any outfit she put on.
Versace, Versace, Versace!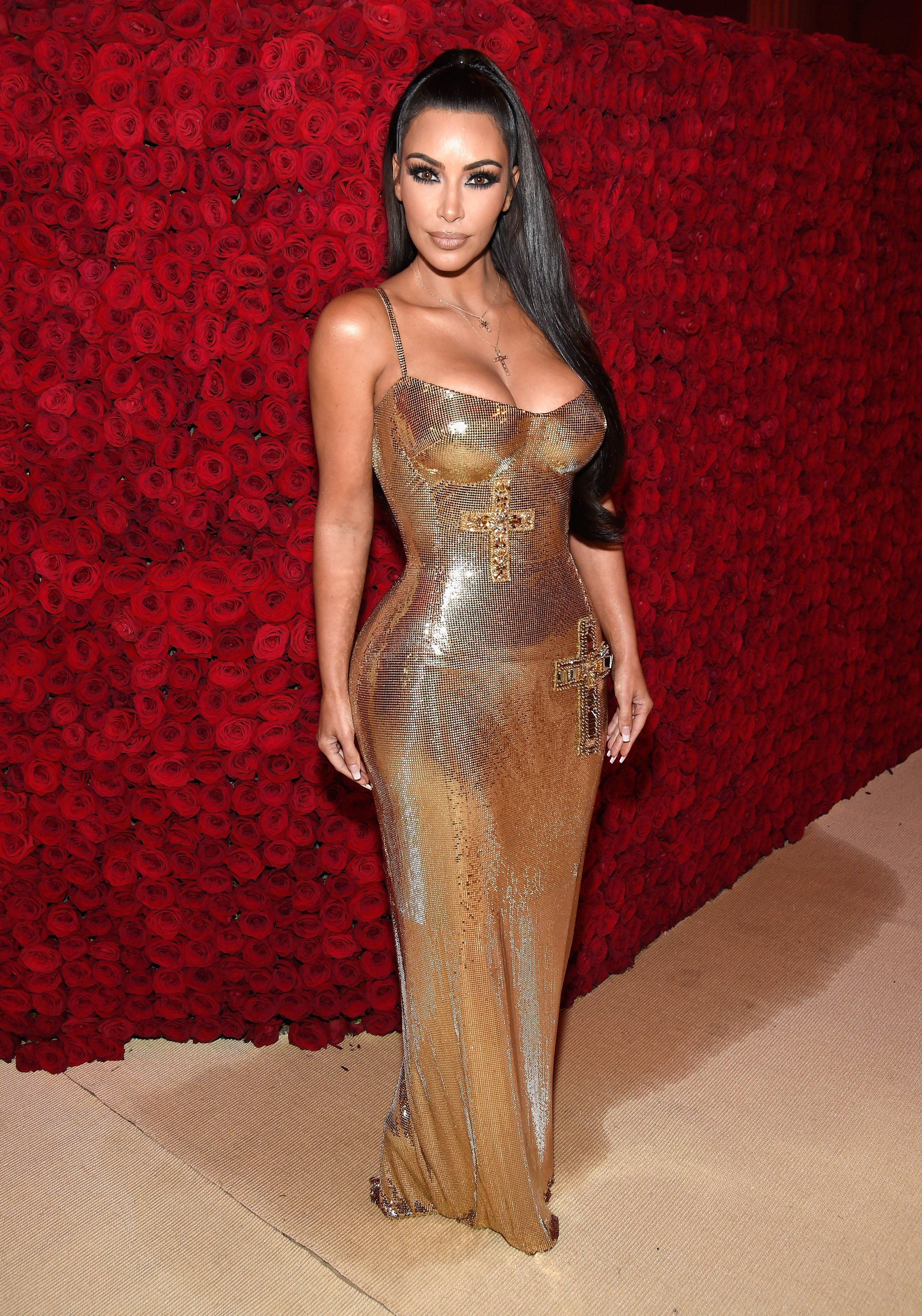 Yeezy Taught Her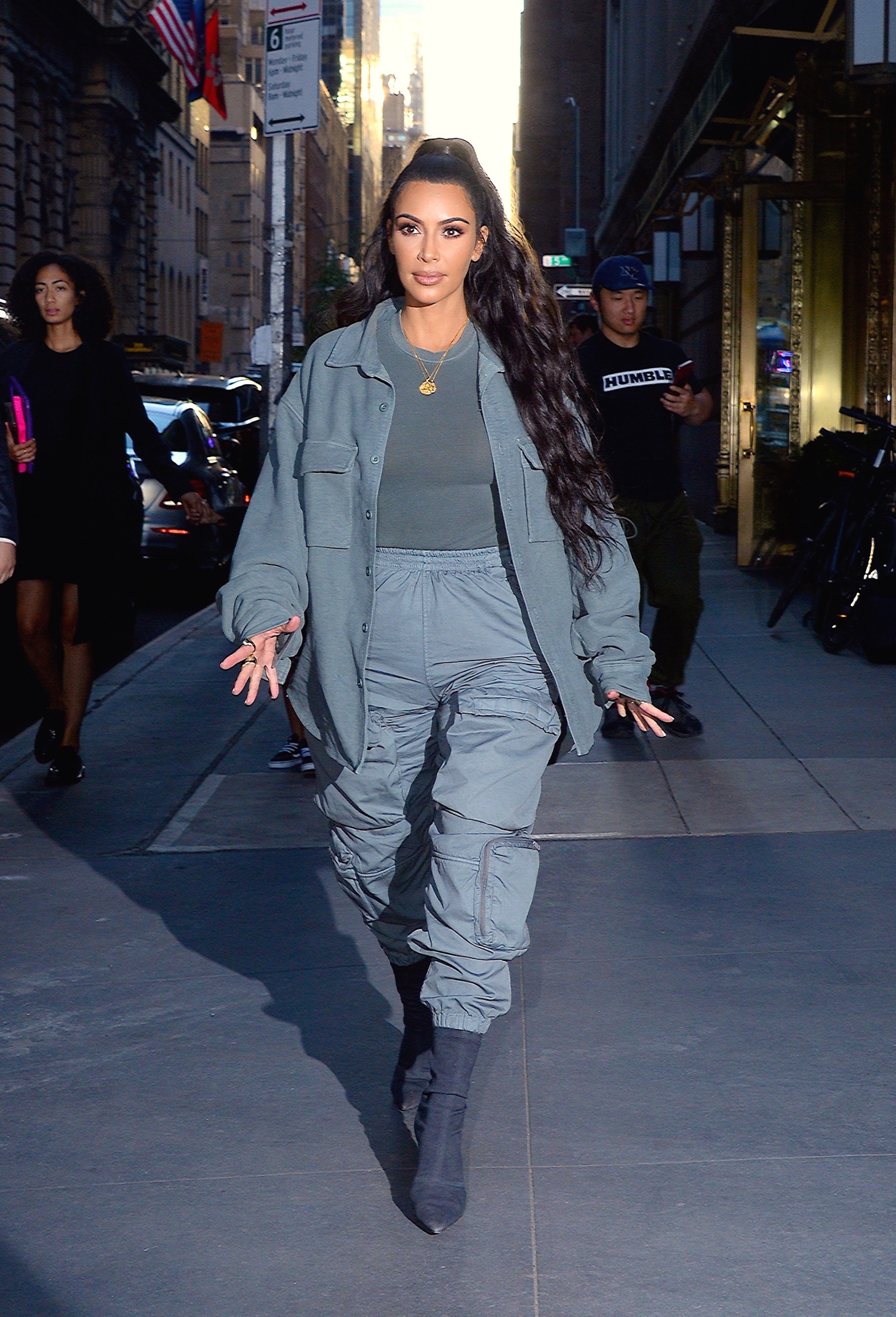 Biker Shorts Became a Thing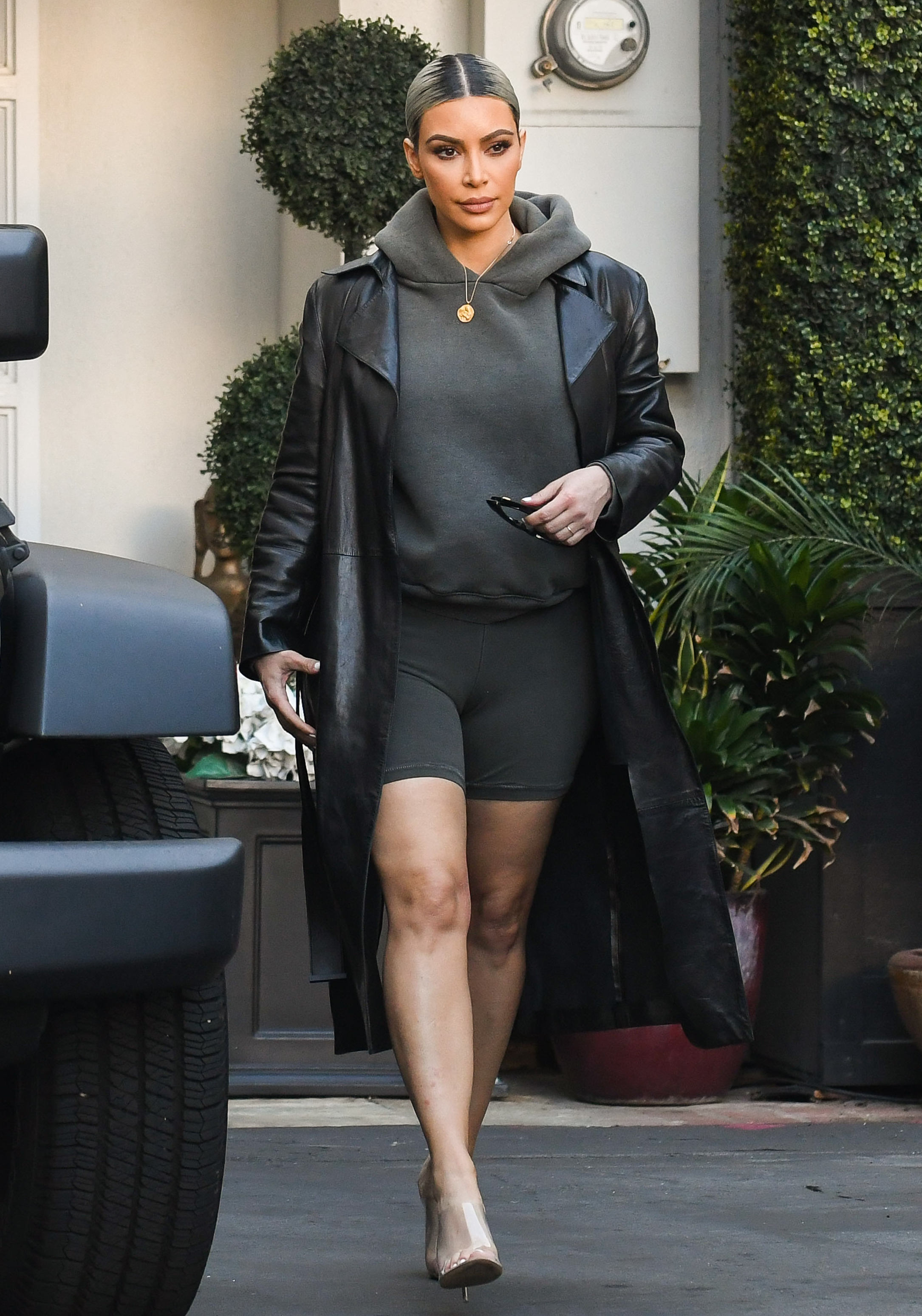 She Showed Off Her Curves in Business Attire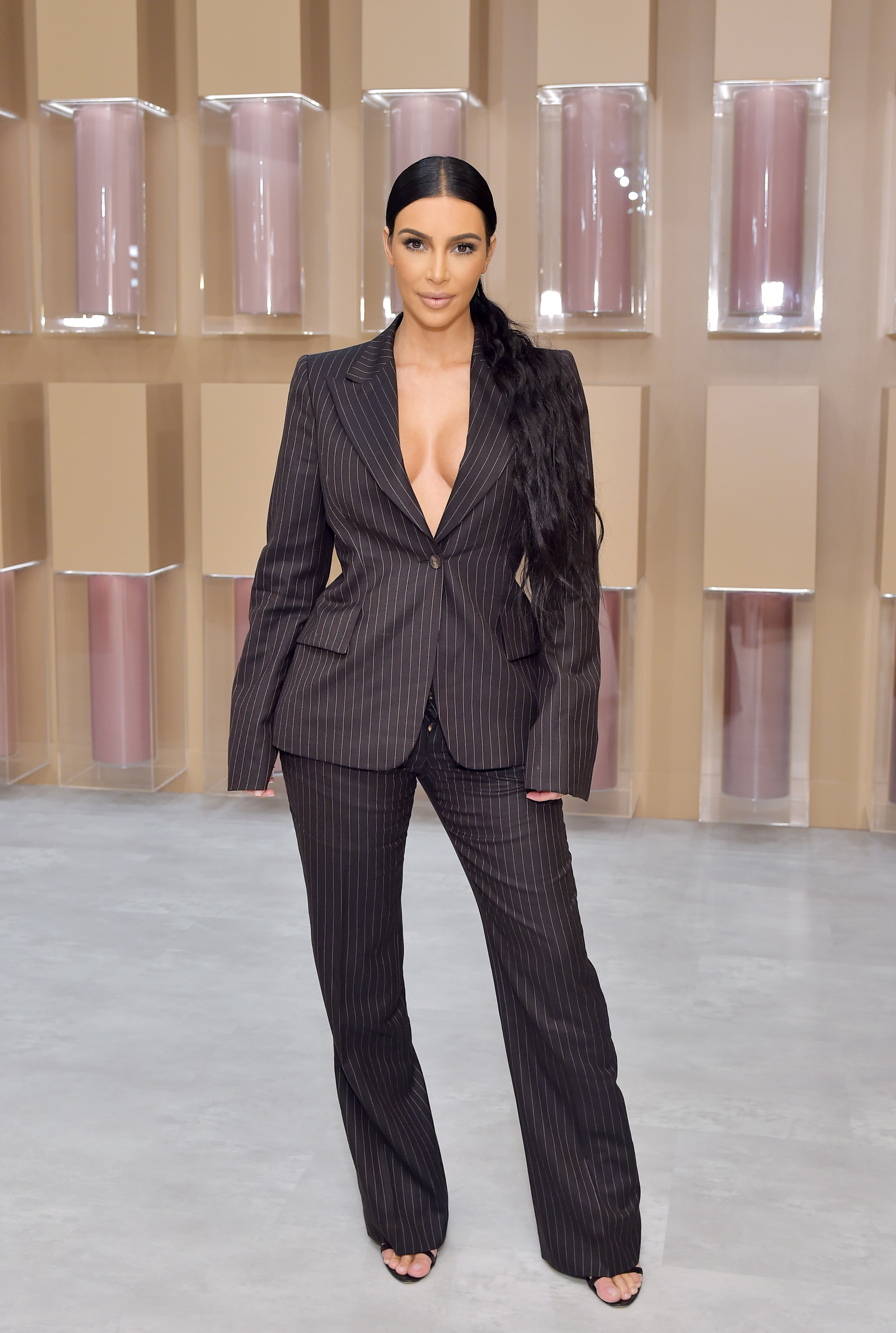 She Stunned in Burberry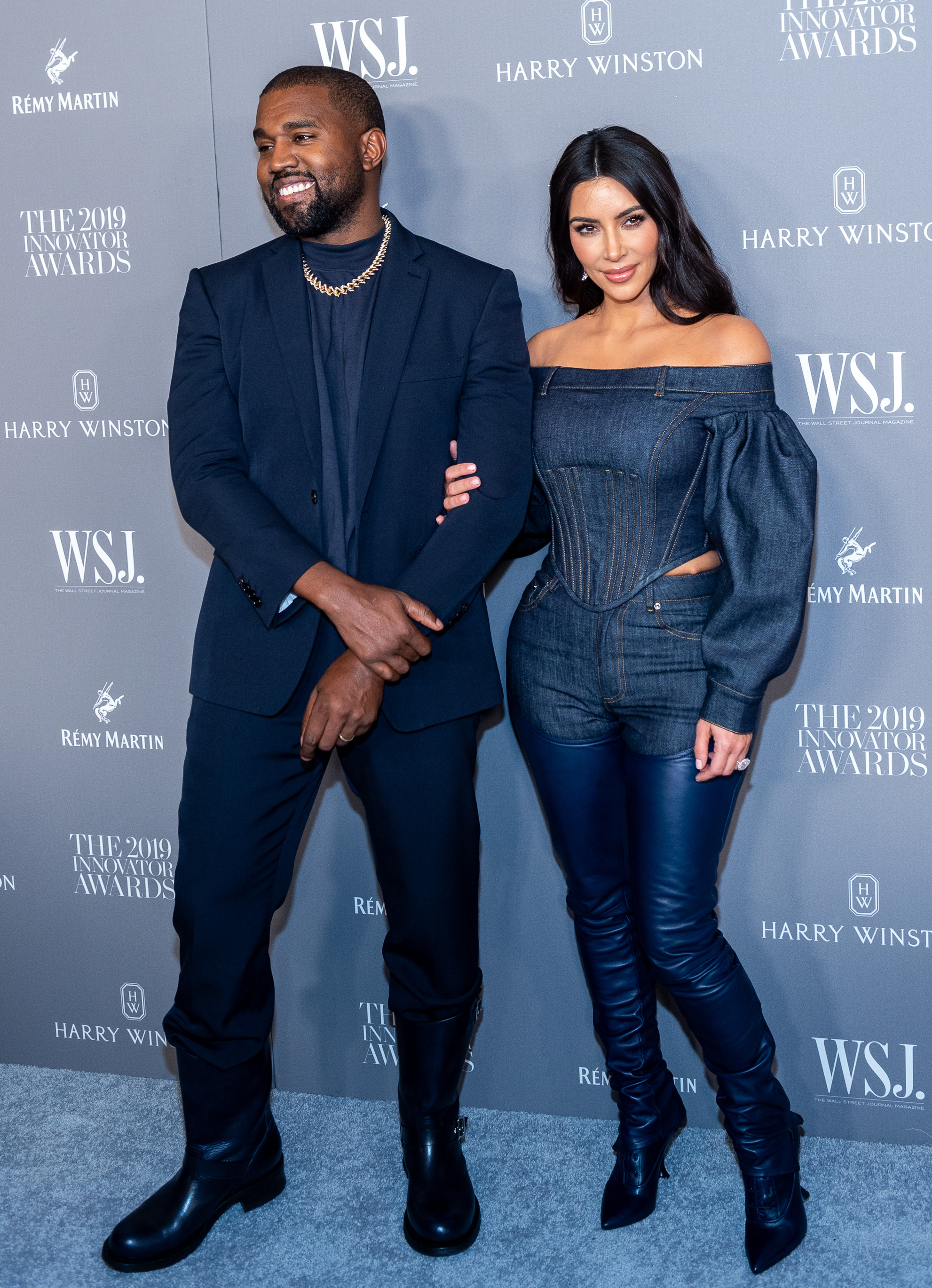 Thierry Mugler at the Met Gala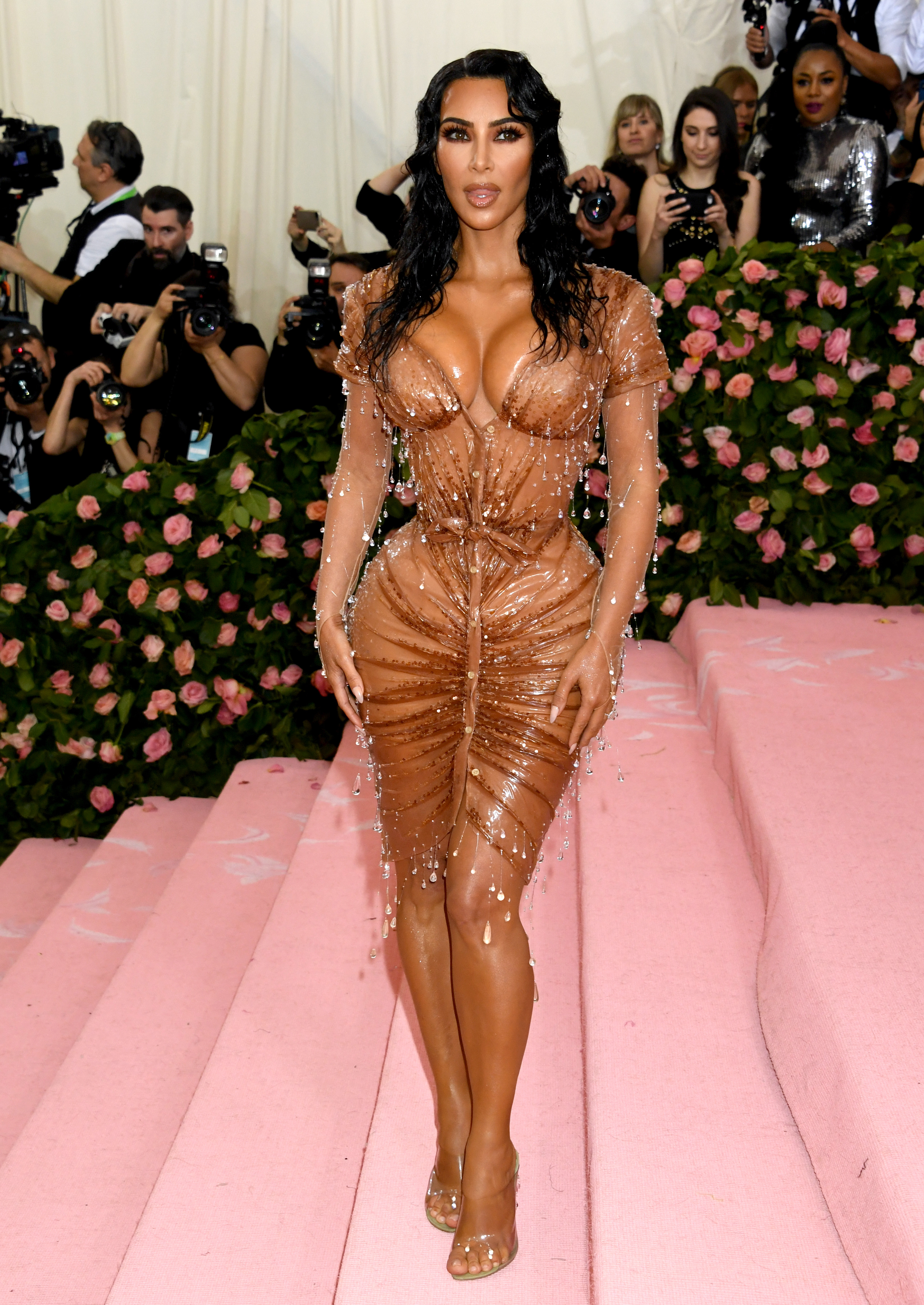 She Adored Dior
Her Sunday Best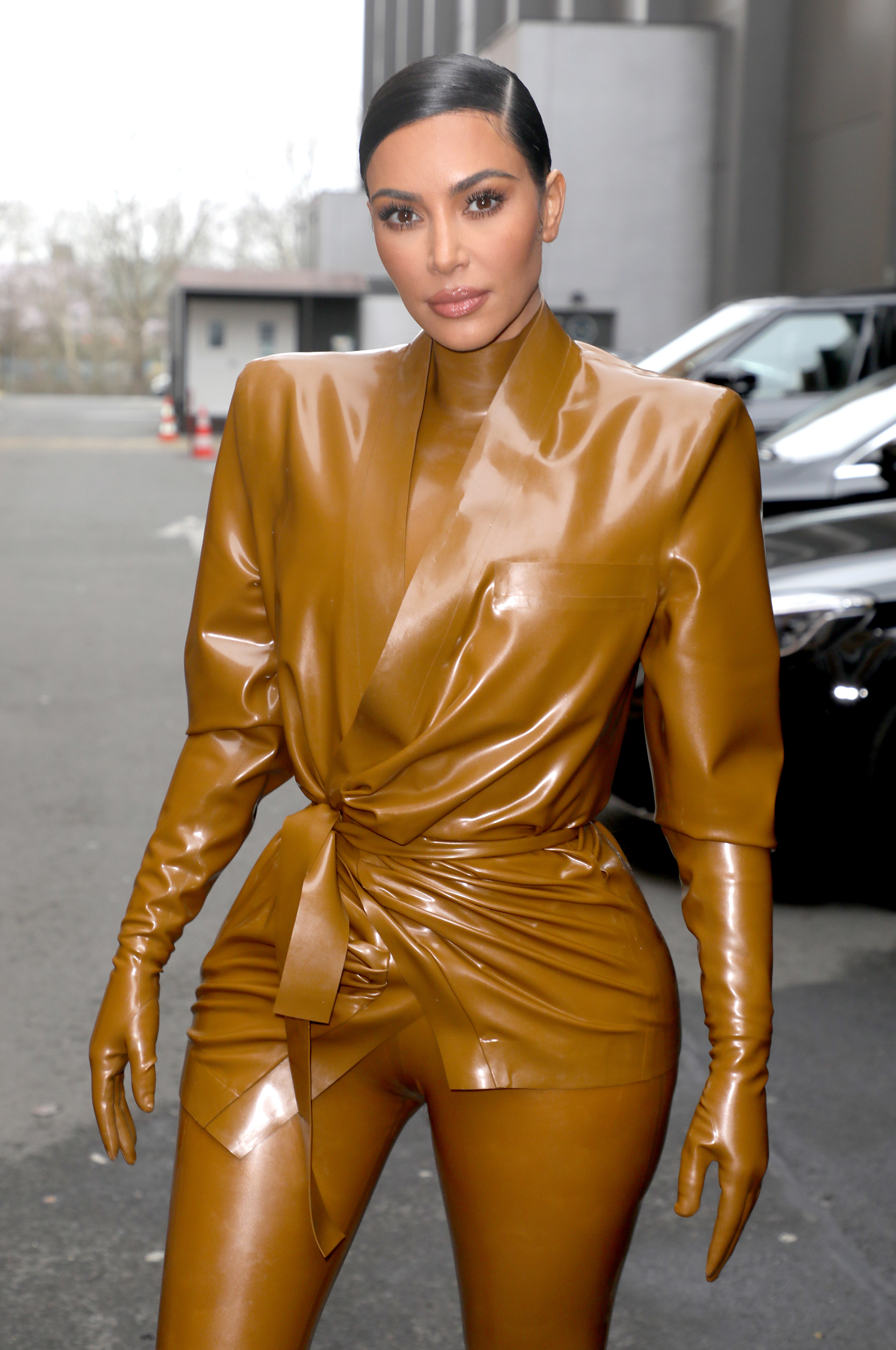 She Lived for Balenciaga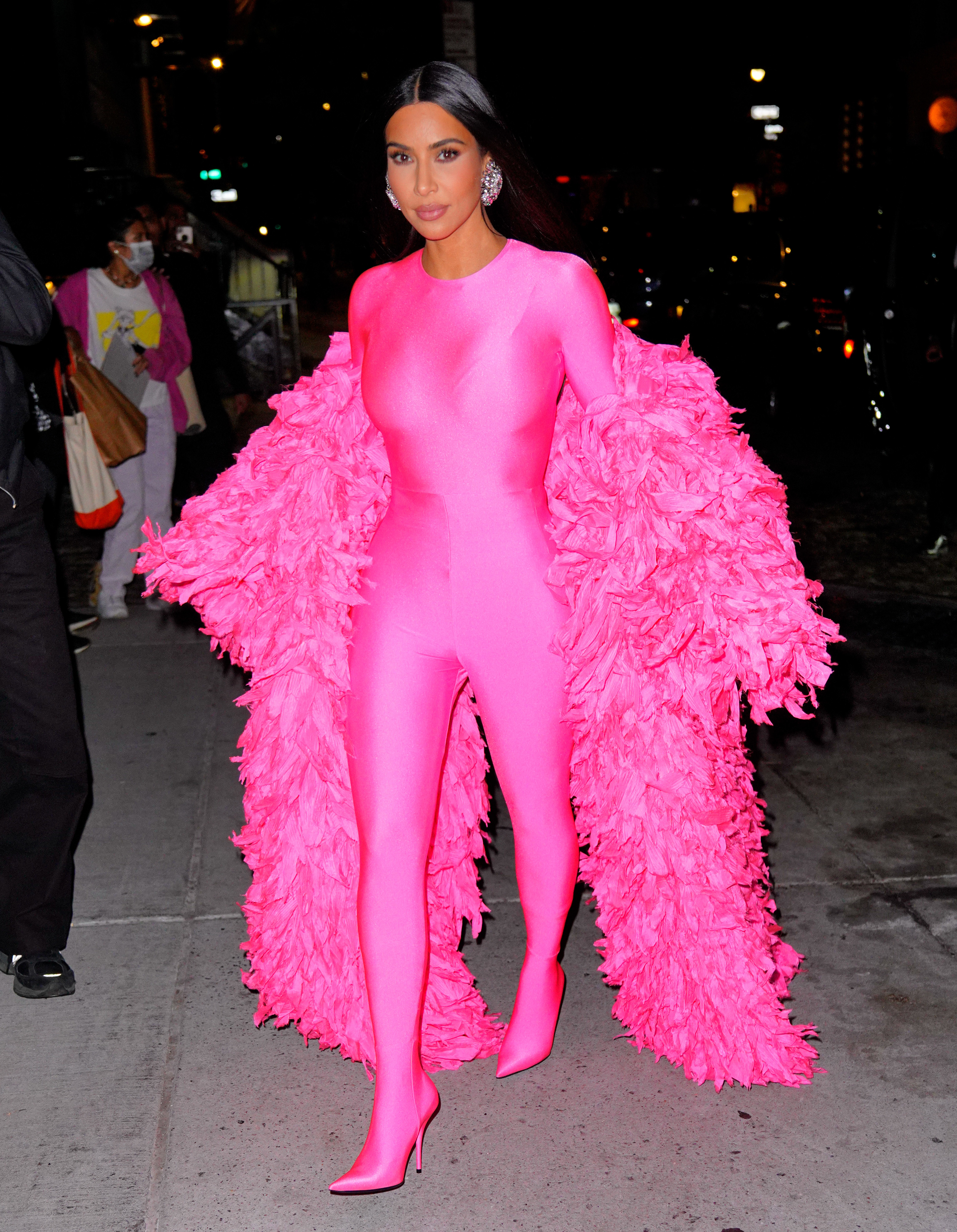 Occasion: Announcing She Passed the Baby Bar

When: 2021
In a post revealing to her Instagram followers that she passed the baby bar on her fourth attempt, Kardashian stunned in a catsuit. The breathtaking attire featured a floor-length train. She accessorized the look with black shades and an hourglass Balenciaga bag in the photos of herself walking through her home. 
 The post also included a lengthy caption in which the fashionista patted herself on the back for not giving up on her dreams. "For anyone who doesn't know my law school journey, know this wasn't easy or handed to me," she wrote. "Bottom line is don't ever give up even when you are holding on by a thread, you can do it!!!!! Set your mind to it and get it done because it feels soooooo good once you get to the other side!"
The Pant Boots Era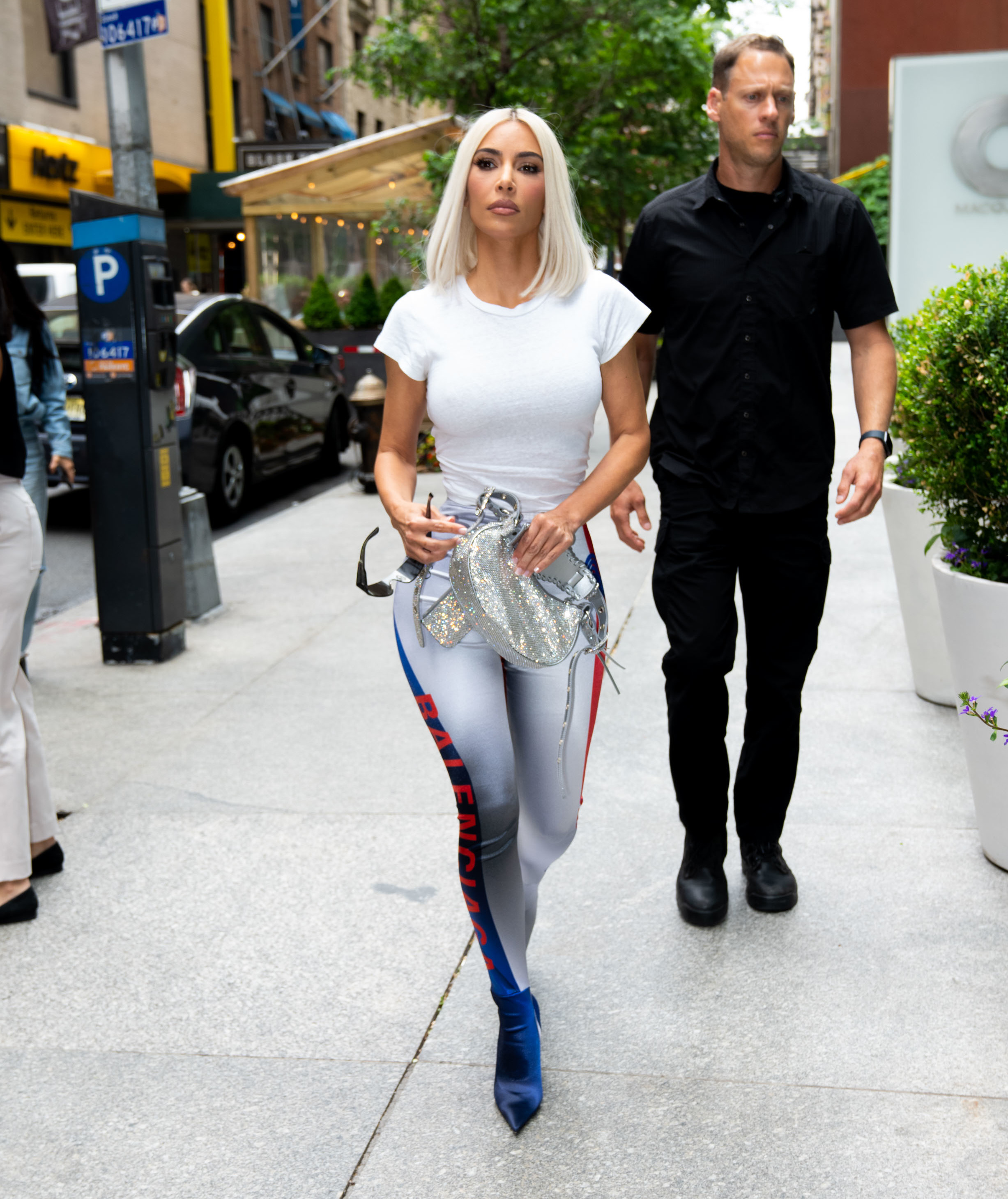 Like Mother, Like Daughter