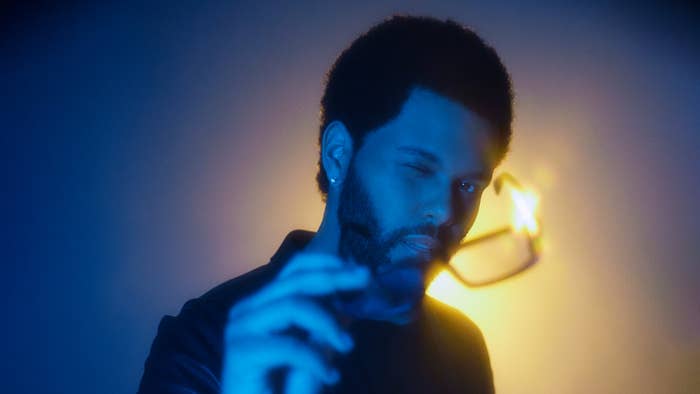 The Weeknd had dropped new merchandise to celebrate the release of his latest album Dawn FM.
The collection features t-shirts, hoodies, and a trucker hat, ranging in price from $32 to $82. You can check out the entire collection over on The Weeknd's website.
In other news, Dawn FM has received the chopped-not-slopped treatment from Houston's The Chopstars. Take a listen to it below.
After arriving on Jan. 7, Dawn FM debuted at No. 2 on the Billboard 200 chart, right behind Gunna's DS4Ever. Though Abel Tesfaye didn't top the chart, he did debut at No. 1 on the Billboard Global 200. In fact, his latest effort set a new Billboard record when 24 of his songs landed on the chart—the most entries in a single week for a solo male performer.
Another accolade has also come in since Dawn FM: The Weeknd is now the No. 1 artist with the most monthly listeners on Spotify, with him boasting 86,462,949 monthly listeners as of this writing. That puts him ahead of Justin Bieber's stats, which stand at 80,935,449 monthly listeners. However, Bieber still holds the record for the artist with the highest monthly listener peak in the streaming platform's history with 94.68M listeners.
Check out some images from The Weeknd's new Dawn FM collection drop below.