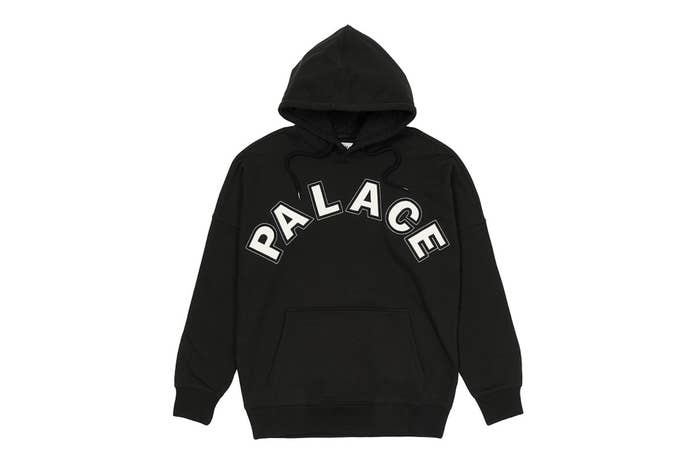 Palace has unveiled its Autumn 2022 collection, which includes a variety of jackets, sweatshirts, knitwear, tops, T-shirts, and accessories.
The new collection, slated to drop Aug. 5, arrives just three months after the British brand shared its Summer 2022 season. Included in the Fall collection is Palace's collaboration with Adidas, which ranges from crewneck sweatshirts to collared shirts, sweatpants, tees, and socks.
Elsewhere, Palace has released items that nod to its retail locations, including a crewneck that reads Howard, referencing the label's New York City store at 49 Howard Street. Additionally, its new accessories include a bonsai tree air freshener, ceramic tray, dog toy, sticky note pad, multitool, Zippo lighter, and incense with a hand-shaped tray. The brand has also introduced a new set of skate decks in various colors and patterns.
The Fall 2022 line will be available online and in-store on Aug. 5 at 11 am ET. Check out more images from the collection below.