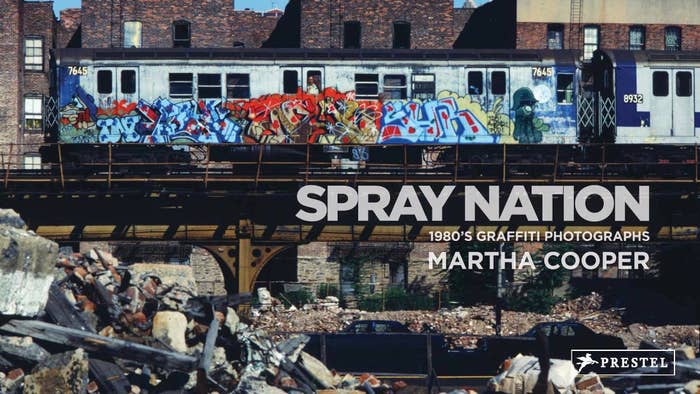 Martha Cooper goes back in time with Spray Nation, a newly released photography book that celebrates the rise of NYC street art.  
The book arrives nearly 40 years after Cooper released her first publication, 1984's Subway Art, with Henry Chalfant. Since then, the American photojournalist established herself as an unlikely graffiti icon, having captured some of the earliest images of the distinctive art on subway cars, city walls, and other urban structures.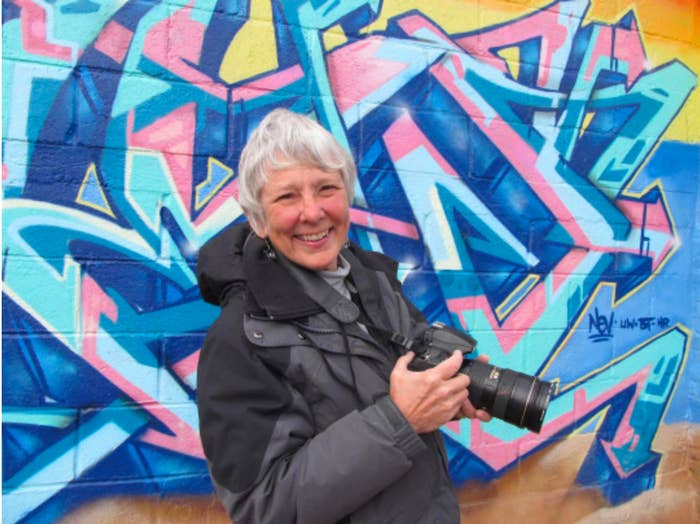 "I was fascinated by the idea that young people had invented their own art world with their own language and set of aesthetics that most adults were unaware of. … Writers trusted me because I gave them better photos of their pieces than they could take themselves. At the time few people had cameras," she told Artnet about her decision to document the graffiti scene.
Edited by Roger Gastman, Spray Nation offers a collection of previously unpublished images taken in the 1980s. The photos include everything from obscure tags and action shots to intimate portraits and artists' graffiti sketches. It also features poignant essays celebrating Cooper's life's work and the indelible mark she has made on street art culture. Contributors include art curator/writer Steven P. Harrington, journalist/publisher Miss Rosen, and Gastman, who penned the foreword.
"Martha's photos [are] like this crazy high school yearbook," Gastman wrote. "As a result, Cooper is who every graffiti writer, fan, collector and researcher wants to come and see. Most of them have not had the privilege of going to her studio and seeing the great amount of work she has amassed over the years—it's truly awe-inspiring. But every so often, she pulls out yet another gem where we all scratch our heads and think, Oh shit, what else is Martha holding?"
Published by Prestel, Spray Nation can be purchased now for $50 at multiple retailers listed listed here. You can get a sneak peek at the book's images below.