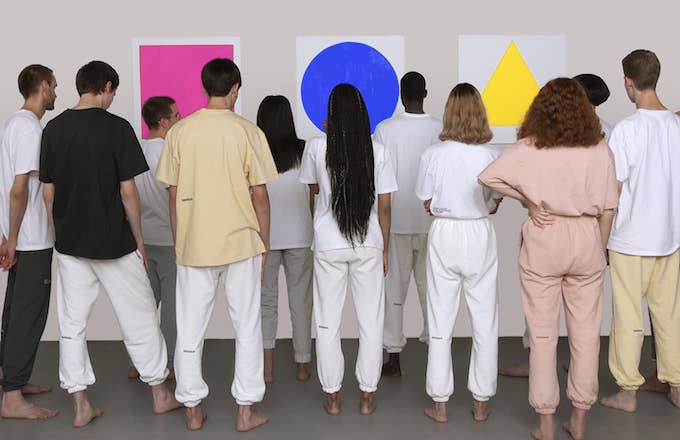 PANGAIA is on a mission to design a better future.
The global collective is made up of scientists, technologists, and various creatives who are committed to improving the environment through eco-innovation and sustainable products. After generating buzz at ComplexCon 2018, PANGAIA returns with a full look at its inaugural collection of ethical fashion. The first drop delivers minimal wardrobe staples like tees, hoodies, track pants, and puffer jackets adorned with subtle branding and presented in muted colorways. Each item was created with eco-friendly methods as well as renewable and alternative resources. 
The hoodies and pants are made with recycled materials, which help combat Earth's plastic waste crisis. The T-shirts are also finished with a peppermint oil treatment, allowing customers to wear the shirt 10 times without washing. So, not only are these practices are good for the environment, they also provide immediate conveniences.
As part of the first drop, PANGAIA will offer a limited edition, vegan puffer jacket filled with wild flower down—a cruelty-free alternative to traditional winter pieces. 
You can check out PANGAIA's first campaign below, and shop select items now online. The collective will roll out more designs, including accessories, in early 2019. The items range from $150 to $900, with 1 percent of the proceeds going toward 5 Gyres, a nonprofit committed to reducing plastic pollution.