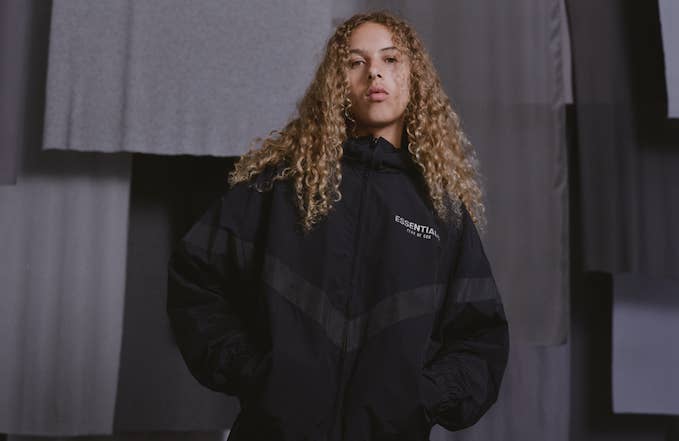 Fear of God is revamping its Essentials line for fall 2019.
The Los Angeles-based brand announced the offering will be separated into two categories with an elevated premium aesthetic: the Fashion collection, which will feature pigment washes, minimal branding, and tone-down colorways; and the Core collection, which will be anchored by graphics and more overt branding in M3 application.
The Essentials Fall 2019 collection will arrive in two drops. The first delivery will take place at the end of July, and the second will happen in early September. Standout items include nylon windbreakers, nylon cargo pants, sweatshirts, and oversized tees. Accessories like messenger bags, duffle bags, back packs, and socks round out the collection. The new Essentials luxury footwear is expected to drop in October or November.
You can check out the upcoming collection the campaign, shot by Shaniqwa Jarvis, below.